64 prosecutions for breaches over Easter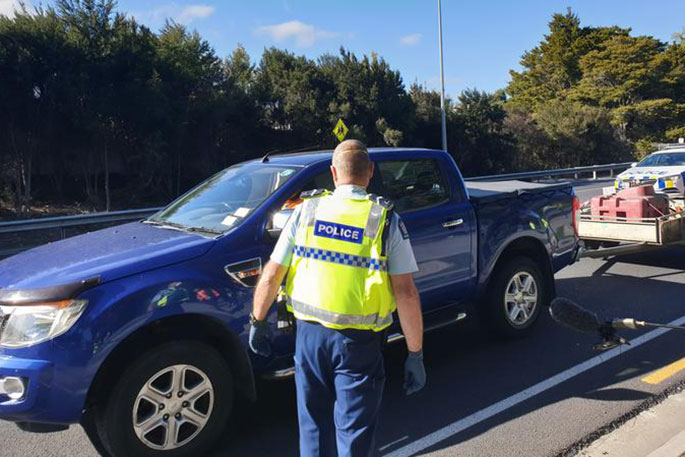 Sixty-four people are facing prosecution for breaching the alert level four Covid-19 lockdown over the Easter weekend, police have confirmed.
Police say between 6pm Thursday and 9pm Sunday, 622 people were dealt with for breaching the Civil Defence Emergency Management Act or the Health Act.
While the vast majority received a warning, 64 people are being prosecuted, with another 15 youth referrals.
Since the restrictions came into force more than two weeks ago, there have been a total of 1205 breaches, with 138 prosecutions and 1038 warnings.
Police also carried out 2005 "reassurance checks" at supermarkets, pharmacies and petrol stations over Easter.
The number of new cases of COVID-19 has been falling over the past week, with just 19 new cases reported on Monday, but Prime Minister Jacinda Ardern says this is no reason to get complacent.
Police Assistant Commissioner Richard Chambers says Kiwis across the country generally got the message to stay home and they followed it.
"However, for the minority that ignored the message police were there to educate and encourage and where necessary enforce."
More than 500 road checkpoints were set up across the country over Easter.
Police have now switched from an "education and encouragement" approach to a stricter enforcement of the restrictions, says Richard.
"For over two weeks now the majority of New Zealanders have been following the restrictions and it is making a real difference but now is the time to double down, and ensure we are all playing our part to get through this period as quickly as possible.
"It is really important that we don't get complacent. The best way to ensure the success of the restrictions is for everyone to play their part.
"Our priority continues to be ensuring the safety of everyone in New Zealand and ensuring people are complying with the Alert Level 4 restrictions."
• If you have symptoms of the coronavirus, call the NZ Covid-19 Healthline on 0800 358 5453 (+64 9 358 5453 for international SIMs) or call your GP - don't show up at a medical centre
More on SunLive...