Lockdown not holding this octogenarian back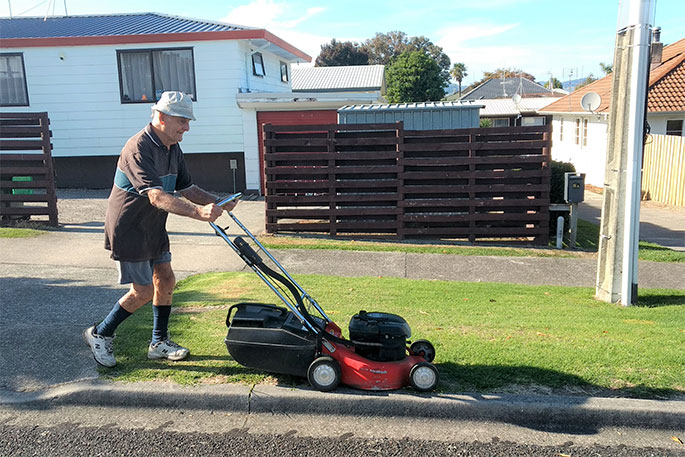 At 89 years old, some of us might consider delegating the garden maintenance to someone a bit younger.
Not Arnie Feierabend.
And it has nothing to do with the pandemic lockdown either.
Arnie's lawn at Gate Pa is immaculate year in and year out, and it's entirely the result of his own efforts.
"I do the whole thing in an hour. I don't stop. I stoked at the Dannevirke gasworks for 13 years and I got lung damage, so now it's a case of keeping my lungs fit, and because I keep them fit that keeps my body fit," he says.
"I can still touch my toes, do squats, and lift anything."
Arnie's been out a couple times lately, just to get vegies, but that's it.
"I'm doing what I'm told. I don't want to upset anyone," he says.
Arnie makes his greens last a good two or three weeks too, by keeping them in water, or containers, or bagged in the refrigerator. That's a good thing really because he gets through a fair bit.
"I eat at least seven or eight vegies every day. That's a lot of vegies."
Aside from enjoying a good yarn and his 'life's for living' outlook, Arnie's also a bit of a poet and has penned a few verses in his time including one that's remarkably prescient in the current climate – but that's for another story.
For now, Arnie simply says his surname in German means something like "a relaxing time in the evening".
And that is exactly what he'll be having, when he looks outside tonight.
More on SunLive...