Easter hunt a treat for Kaimai families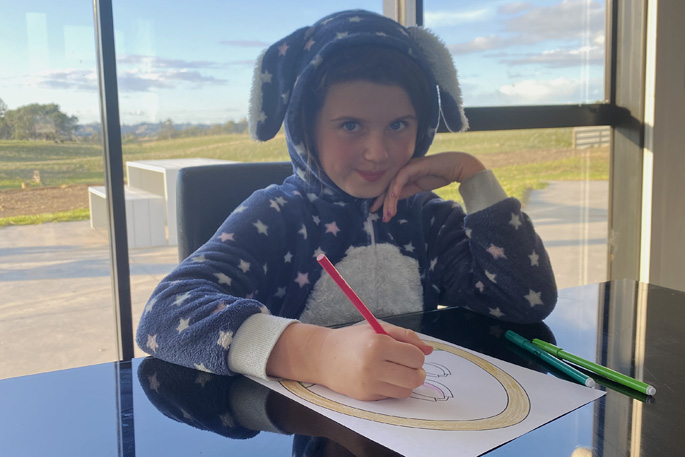 A mum and daughter have come up with a fun way to keep their neighbours entertained over Easter weekend.
Mel Watts and her daughter Charlotte created the Great Kaimai Easter Hunt along the Ruahihi Canal Walkway.
The Easter hunt consists of nine egg posters hidden randomly along the walkway.
Each egg has an Easter joke and a mystery word containing one red letter. Once each of the red letters has been found they will make up two words.
"Me and my daughter set it up as a bit of a boost for the community, it's something that that kids can do without touching," says Mel.
"We placed the eggs all along one side from start to end so that parents can get their kids to work from one end to the other.
"I found my kids would stop halfway and say they're tired so this is an encouragement to get kids right to the end - and it worked for mine."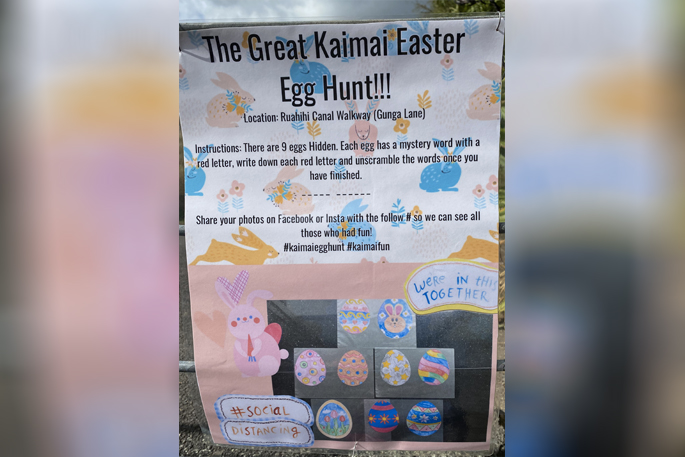 Mel says nine-year-old Charlotte originally wanted to give out Easter eggs but she explained that isn't allowed this year so they created the hunt instead.
Once the idea was hatched Mel printed of different egg templates for Charlotte to colour in and they spent most of Thursday colouring then laminating the eggs before their afternoon ride where they set up the activity.
"I printed off heaps of different designs, none of them are the same. So she liked that and it just kept her busy."
Having worked in childcare for 12 years the idea came naturally to the mum of two.
"It's kind of boring staying at home all the time, so you've got to find something different to do than go for your normal walk.
"There's heaps of people that do the canal walk now, and it just makes it a bit different."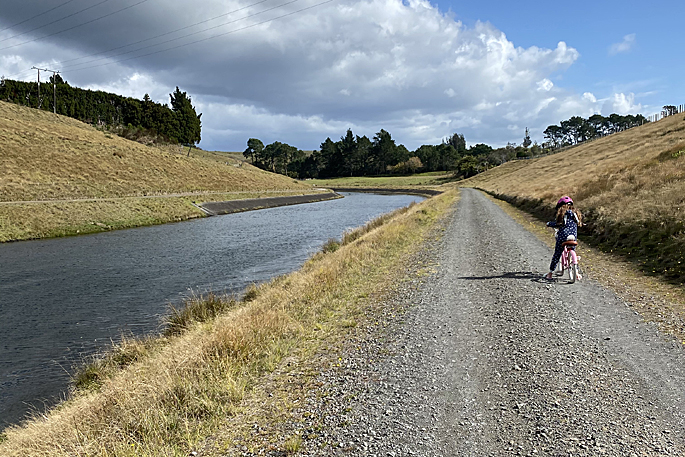 The hunt is set up for people who already do the canal walk, Mel doesn't want anyone to drive to do the hunt as this would break the alert level four restrictions that say cars are only to be used to access essential services.
"That was the whole point of it when I put it up on the Kaimai Facebook page, if you currently do the canal walk, this is something to do.
"I didn't want to encourage extra people coming down the canal, but I just wanted to make it a bit more fun for the parents that do."
It isn't just kids that have been enjoying it so far, Mel was stopped by an elderly woman doing the walk who told her the jokes are really funny.
"The jokes are for people just walking past that don't want to do the hunt, so they can have a little laugh."
There are already plans to change the activity after Easter.
"My daughter is already talking about changing it on Tuesday to something else like the Teddy bear hunt and doing different teddy bears along the way."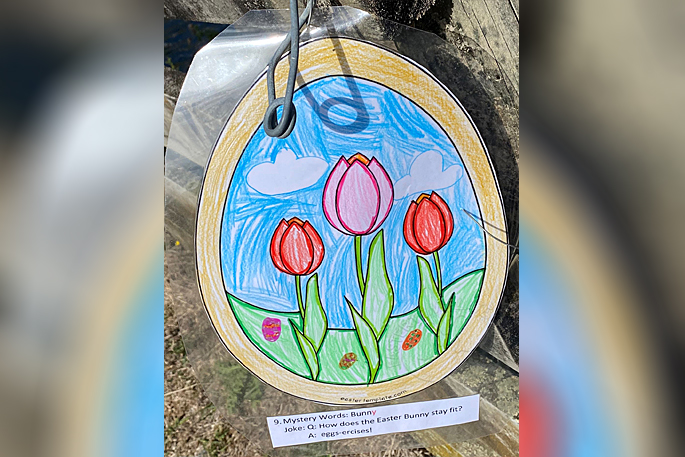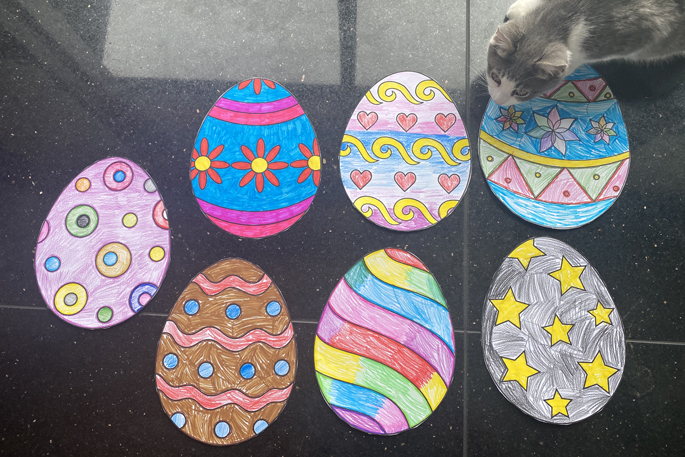 More on SunLive...