Schools unlikely to open fully when lockdown ends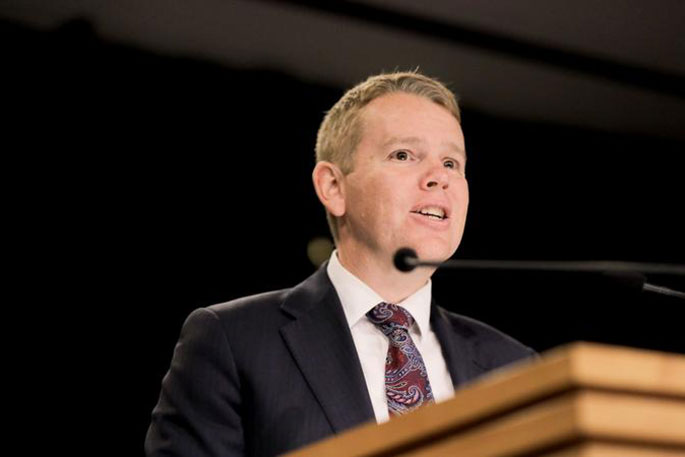 Schools are unlikely to re-open immediately when the COVID-19 alert level drops, Minister of Education Chris Hipkins confirmed this week.
He was addressing parliament's Epidemic Response Committee and says work is continuing on the criteria and process to be used for de-escalation from our current level four lockdown which would enable schools to re-open again.
The initial escalation from alert level two through to level three, then level four, "doesn't necessarily work neatly in reverse," he says.
"It would be wrong to assume that all schools and early learning services would simply re-open as we move out of level four lockdown into level three."
"That's not going to happen, frankly. I'm not saying they're not going to open at all, but simply saying they'll all be open from day one isn't a realistic option."
"It's likely to be a progressive 'warming up' of the system again, rather than a 'big bang' all at once."
"Parents will need to be preparing for a number of different scenarios including potentially having their kids at home for longer than the four week lockdown period."
Even when we do get to level three parents may not be able to immediately send their kids back to their regular school and early learning services, he says.
"The reason I can't give you great clarity on that at the moment is that there are so many different things that we are working through including how to keep kids safe when they're at school."
Social distancing is a very difficult thing to achieve in an early childhood and primary school setting, he says.
We have some workforce challenges there too, he says, with quite a few people in the teaching and education workforces being in a "high risk demographic."
Health advice will be the key driver around any decision about when education institutions might re-open, he says.
The health and safety and well-being of everybody that's in a school or an educational setting, is number one, and has been all the way through, he says.
Some of the scenarios being looked at include how best to support parents who might be able to return to work once the alert level drops to three, but whose children may not be able to return to school straight away.
"One of the things the ministry has become very aware of is the extent to which, in normal times, grandparents play a significant role in supporting families."
Due to the higher-risk older people face in relation to the virus however that support may not be appropriate as the country moves down the alert levels, Chris says.
With regard to possible additional childcare assistance for parents once they return to work, the minister confirms the government is looking at all sorts of scenarios.
"We have to look closely at what other support might be available."
The minister also took the time to thank teachers, parents, and young people for their ongoing efforts and perseverance during the COVID-19 situation.
Schools and education providers have been closed since March 23 but are due to re-open in various capacities from Wednesday, April 15, for distance-learning only.
More on SunLive...