Use of Oropi Grove continues despite lockdown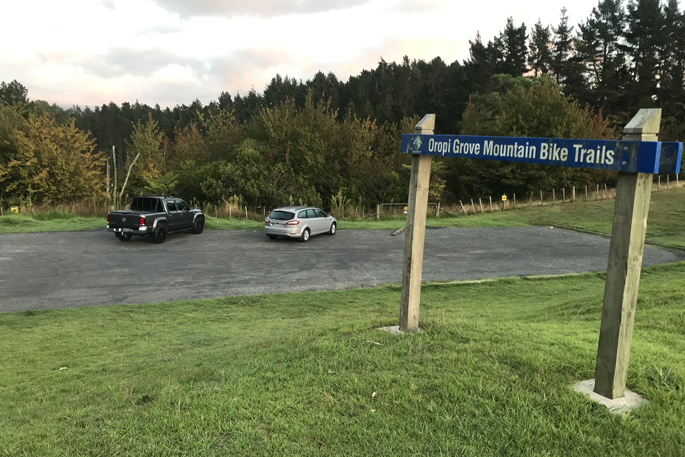 People are continuing to defy the lockdown restrictions by using the Oropi Grove Mountain Bike Trails.
The park is managed by Tauranga City Council and has been closed because of the alert level four lockdown restrictions.
An Oropi resident, who did not want to be named, says he has seen a number of cars in the carpark on his morning runs, some of the cars have been there multiple times.
He is concerned about the impact this has on the emergency services if these people are mountain biking and have an accident.
"They don't know that they're potentially putting the health services and emergency services people at risk of additional contact and diverting emergency services.
"It's a clear rule and people obviously don't know about it or have chosen to flout it.
"We're seeing quite a few people who either don't know or pretend they don't know, or being deliberately dense and selfish."
Tauranga City Council community services general manager Gareth Wallis says, they are disappointed by the small number of people breaking lockdown rules.
"Although the majority of people are following the rules, a handful are still ignoring them which is disappointing. Their actions put themselves and others at risk.

"During week one of the lock down, an individual went mountain biking at the park and had an accident.
"Our staff had to break isolation to assist St Johns staff in accessing the individual. This is exactly why the public are advised against doing any activity that increases the chances of them getting hurt or could require rescue services.
"We have also received multiple concerns and complaints from the public about people still walking around Mauao and surfing."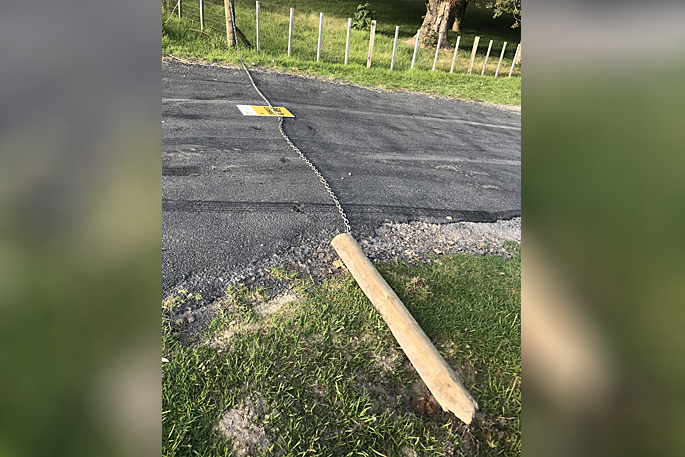 The damaged council chain and sign. Supplied image.
Council have also erected a chain barrier and sign, stating the park is closed, at the entrance which was damaged earlier in the week.
The Oropi resident says, it looks like a car drove over it because one of the posts has been snapped.
Gareth says, "We're very disappointed with the vandalism. The lock down rules are clear and people choosing to ignore the rules puts others at risk.
"The lock down rules apply to you. Exercise locally and driving should be for essential services only."
The resident says he has contacted police on the 105 non-emergency number about the cars in the car park.
Under the COVID-19 alert level four restrictions recreation and exercise should be done in an outdoor place that is close to a person's home.
Recreation and exercise does not involve swimming, water-based activities, for example surfing or boating, hunting, tramping, or other activities that expose participants to danger or may require search and rescue services, says a statement from the Ministry of Health.
More on SunLive...