BOPDHB COVID-19 weekly update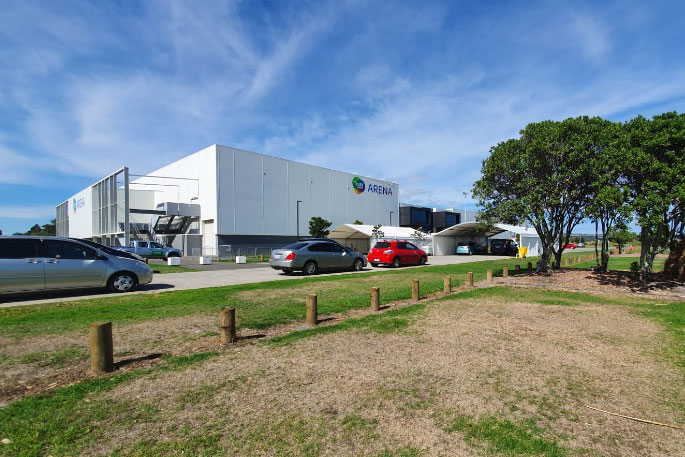 Community Based Assessment Centre update
Community Based Assessment Centres are based at Trustpower Baypark Stadium, previously at the Tauranga Racecourse, and at the Whakatāne War Memorial Hall.
These drive-through facilities have been established for those people who are unwell with suspected COVID-19 symptoms. You need to arrive in a vehicle as no walk-ins are available.
The CBACs have been set up to allow other medical centres, general practices and hospitals to continue providing health services to the public without the threat of COVID-19 transmission.
The opening hours for the CBAC at Trustpower Baypark Stadium, 81 Truman Lane, Mount Maunganui, are from 9am-6pm, seven days a week, and including the Easter Weekend. The Whakatāne CBAC has new opening hours from 9am-4pm, closing two hours earlier than it had been previously, and will still be operating daily throughout the Easter Weekend.
Bay of Plenty Community-Based Health Services Lead Dr Joe Bourne says the change to opening hours came as a result of processes being fine-tuned.
"We've been able to fine tune the processes since the assessment centre was launched and are comfortable that we are able to see the current anticipated numbers within the new opening hours," he says.
"Should those numbers increase we have the scope and capacity to move with that and increase the hours again should that be necessary."
CBACs to launch in Ōpōtiki and Kawerau
COVID-19 Community Based Assessment Centres are being launched in Ōpōtiki and Kawerau.
The "Pop Up | Drive Thru" centres both open on Thursday, April 9, and will each operate three days a week going forward, until further notice.
Ōpōtiki will run on Mondays, Thursdays and Saturdays from 10am-2pm, whilst Kawerau will be operational on Tuesdays, Thursdays and Saturdays, also from 10am-2pm.
The Ōpōtiki CBAC is based at The Ōpōtiki Senior Citizens Hall, 1 King Street (corner of King and Nelson Streets) and the Kawerau CBAC is based at the Ron Hardie Recreation Centre Car Park (111 Onslow St, Kawerau).
These are drive-thru facilities and their purpose is to assess, test and manage people with potential COVID-19 symptoms.
For information on CBACs, the latest health updates relating to COVID-19, plus answers to frequently asked questions, a new website has been created by BOP and Lakes DHBs. You can find it at: covid19.bopdhb.govt.nz
Don't let the flu get you
Influenza immunisation is recommended and FREE for people who are most likely to get very sick, be hospitalised or even die if they catch influenza. These are:
-Pregnant women (any time during pregnancy).
-People aged 65 years or older.
-People aged under 65 years with diabetes, most heart or lung conditions and some other illnesses.
-Children aged 4 years or under who have had a stay in hospital for measles, asthma or other breathing problems.
For more information, talk to your doctor, nurse or pharmacist, or call 0800 466 863.
Getting Through Together
Our daily lives look very different right now. As we hunker down to get on top of COVID-19, one of the very best things we can do is to tune into the simple things that help us feel good.
We are strongest when we look after ourselves and others – and there are lots of ways we can reach out to loved ones, be kind and have fun at home. Together, we will get through this.
-Sponsored Content
More on SunLive...