Online farmers market keeps producers afloat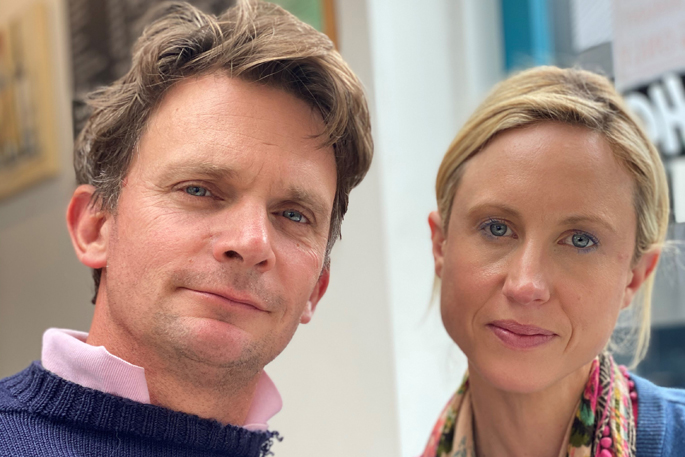 The recent launch of an online famers market is helping Kiwi artisan food and beverage producers stay afloat during the COVID-19 lockdown.
Maker2u, and their alcohol site Maker2u Cellar, was released on March 23 by Christchurch couple Hamish and Suzy Hutton.
Creating the site took two years.
"We planned on launching mid-2020, but with COVID-19 hitting makers' exports and hospitality sales so hard, we threw everything into launching as soon as possible," says Hamish.
During the lockdown, they have reduced the marketplace commission for sellers from 13.5 per cent to 10 per cent. Makers receive 90 per cent of the profit, with no cost of sale.
"We feel it's unethical to profit from the COVID-19 crisis, so we've reduced the commission to only cover credit card fees and cost of operation," says Suzy.
Maker2u relies on small producers across New Zealand and the national courier fleet.
"It creates a highly resilient food supply system," says Hamish.
"We don't suffer from the bottlenecks supermarket home delivery has."
Hamish says the site's traffic has been good so far.
"The website has 10,000 logged-in shoppers browsing at the moment, with average site visits being well over four minutes.
"We're happy with this, but you always want it to be more – then we can drop the commission even further."
Friends are volunteering hours to help Hamish and Suzy with the sudden high volume of work.
"Our friends have been great. They're stuck at home in lockdown and decided to help us, but no one has earnt a penny out of it yet. We want to get to a place where we can pay them."
"Right now, it's about helping producers survive. Out the other end we can worry about creating a profitable business that continues to take their products all over NZ, and then to the world."
Currently, there are 210 businesses on Maker2u, and 40 on Maker2u Cellar. To become a seller, vendors fill out a registration form online, and wait for approval. Once approved, templates are available for setting up their store page.
"Simplicity takes a lot of work, but making it easy was important to us. To set up shop, makers don't even need to contact us directly – it's all there."
Maker2u is not an essential service, but Hamish says they are still permitted to operate.
"We don't provide a space people can interact with physically. Many makers operate within their bubbles at home and all sellers use courier services, who do an incredible job at operating safely.
"We keep makers up-to-date with government advice, so they can continue to act accordingly."
The couple hope the majority of profit going to small NZ businesses will encourage Kiwis to use Maker2u.
"COVID is catastrophic for these important regional employers," says Suzy.
"With everyone's support, they will survive and keep their communities strong."
More on SunLive...