Government announces mandatory border quarantine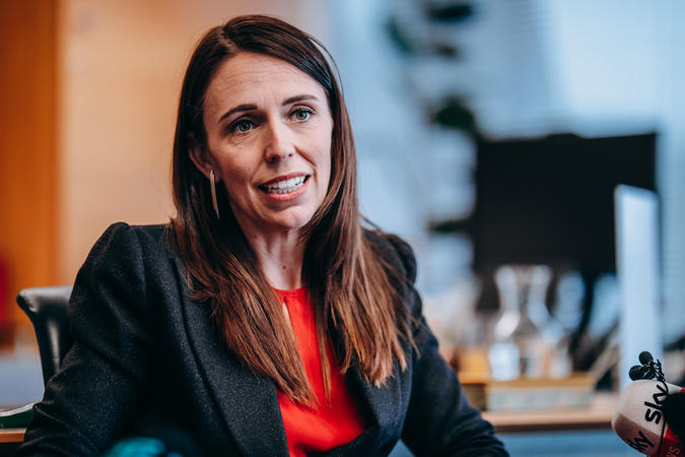 A mandatory quarantine at the border will be imposed to stop coronavirus spreading from new arrivals.
The strict two-week quarantine of all Kiwis returning to New Zealand will take effect from 11.59pm on Thursday and will see Kiwis housed in 18 hotels while quarantined.
Prime Minister Jacinda Ardern announced the measures at her daily briefing today.
She signalled the move earlier this week and says the Government is considering advice but the Government has come under pressure for not moving faster on the issue.
It's understood that sorting out hotel capacity is one of the reasons for the delay.
A network of up to 18 hotels would be used to implement this approach, of which one to two will be specifically set aside for those under strict quarantine conditions.
In order to get the measure up and running immediately, the Government would be paying for the rooms.
It would be based on the quarantine model used at Whangaparāoa military base.
It comes as Director-General of Health Dr Ashley Bloomfield announced 29 new cases - 23 are new confirmed cases and six are probable.
This brings New Zealand's COVID-19 total to 1239.
While 317 people have recovered, there are 14 people in the hospital and four are in ICU.
There were still 12 significant clusters, with Marist, Bluff and Matamata remaining the largest.
No matter what level New Zealand was at in the future, there were three areas that needed to become water tight and the first was to tightly manage the border, she says.
"That's why from midnight tonight every New Zealander boarding a flight to return home will be required to undergo quarantine or managed isolation in an approved facility for a minimum of 14 days."
The requirement for 14 days of quarantine or managed self-isolation in a government-approved facility, would be a prerequisite for anyone entering the country in order to keep the virus out.
As an island nation New Zealand had a distinct advantage in its ability to eliminate the virus, but the borders were the biggest risk, she says.
The Government had gone harder earlier with border measures compared to other countries, she says.
But even one person slipping through the cracks and bringing the virus in could see an explosion in cases as was observed with some of the big clusters.
The quarantining of returning New Zealanders will be a mammoth undertaking, she says.
About 40,000 New Zealanders had returned home since March 20, when the border was closed to foreign nationals.
"That is more than the all of the hotel rooms across the country that we could have properly housed people in."
There had always been urgency around the matter but it could not have been done from the beginning, he says.
Now there is a major reduction in New Zealanders returning.
Since the beginning of Level 4 about 6500 have returned, reducing to 40 on Wednesday.
On Wednesday, the prime minister's former chief science advisor told Stuff a tightening of New Zealand's border was needed to "turn the tap off" on coronavirus.
Sir Peter Gluckman, a leading scientist, says there needs to be mandatory quarantine of everyone coming through the border, to gain the maximum benefit from New Zealand's current four-week lockdown.
Peter told Stuff it is scientifically simple to keep the virus out of New Zealand — eliminate it at the border.
"You know where the tap is, letting it drip in. Turn the tap off. It is as simple as that, there is no more science to it than that."
He says most new cases were coming from offshore and not community spread, so it was logical to suppress new incursions.
More on SunLive...