Pet care contingency in face of COVID-19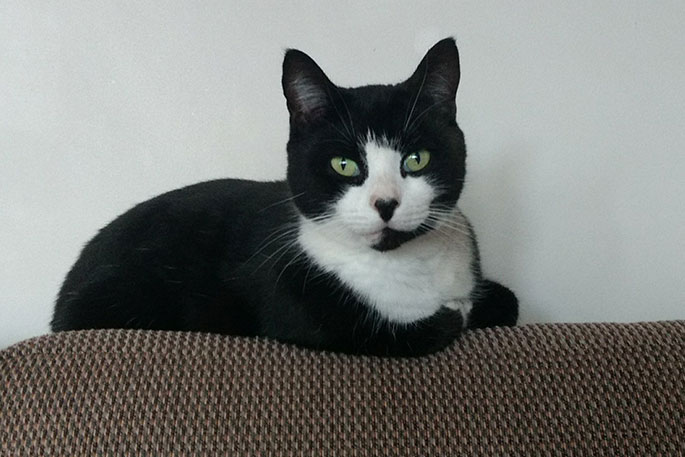 As more COVID-19 cases become a reality, and the Government prepares for multiple hospital admissions, alternative pet care arrangements may become a concern for those living alone.
Tauranga-based pet service Cat Care in Home has ceased regular business for the lockdown period, but says they've been called upon twice so far to help out in what were exceptional circumstances.
Spokeswoman Iris Bainbridge, whose daughter Bianca operates the service, says the most serious of those calls involved an elderly Tauranga woman who was hospitalised after a fall at home.
With no one local to whom she could entrust her home security and cat welfare, the woman's daughter living in Australia called Cat Care in Home for help.
Bianca and Iris were able to secure the woman's home here in Tauranga, while streaming their visit online, direct to the woman's family in Sydney.
Iris says they subsequently visited the home on two further occasions to feed the pet cat until alternative homing was arranged.
The woman's daughter told SunLive that she had no other options available.
"There were no family or friends in the area and without Cat Care in Home's services [a] beloved pet would have perished," she says.
Initially, pet care appeared to be covered as an 'essential service' by the Government's Covid-19 website which defined such businesses as including:
"Any entity whose closure would jeopardise the maintenance of animal health or welfare standards (including the short-term survival of a species)."
Since then the website has been modified to state:
"Pet care services are not considered to be essential, except where necessary to maintain existing boarding of animals in pet care, or for long-term care when no other alternatives are available."
With the COVID-19 website now being more specific in relation to professional pet care, Iris says Cat Care in Home can only assist in urgent situations, and only for the foreseeable future.
"It would need to be on a case by case basis," she says.
"We ask that if you are booking our services, you advise us if you have recently travelled from overseas, or have potentially come into contact with the COVID-19 virus.
"We will work with you to take measures to ensure the health and safety of all parties concerned.
"It is essential we are mutually satisfied with our preventative measures before Care Visits can take place," she says.
"In the event an emergency callout is required we use gloves, masks and hand sanitiser in homes as per MOH guidelines," says Iris.
A spokeswoman for the SPCA says it understands that many animal care businesses will be effected during this lockdown period, as will their customers.
Communications coordinator Sarah Hitchings says SPCA does not operate a boarding or care facility, but rather, takes in and cares for vulnerable animals that have been abused, abandoned or neglected.
She says SPCA is encouraging pet owners to be proactive including setting up an arrangement with a friend or family member to take care of pets, should the need arise.
More on SunLive...