White Island tour guide released from hospital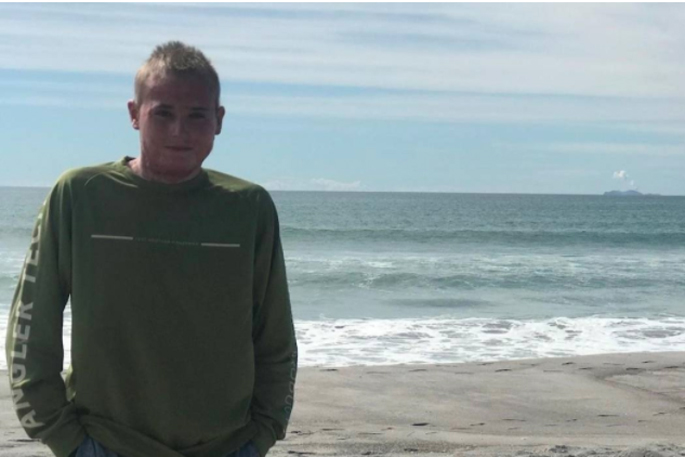 Whakatane's Jake Milbank suffered burns to 80 per cent of his body when the volcano erupted on December 9, killing 21 people.
The 19-year-old was on the island taking a tour for White Island Tours and was among those rescued from the island by White Island Tours boat skippered by Paul Kingi.
He had been in hospital ever since, but shared an update on his Givealittle page on Friday saying he was now home.
"It is a shame to be going out of almost 4 months isolation, straight back in to isolation, but it is just good to be home."
During his time in hospital Jake managed to rack up a whopping 25 trips to the operating room.
"I must say, my surgeons have done a remarkable job," he wrote.
"I was told that when it came to possible infections, it wasn't a matter of if, but rather when.
"I was fortunate enough to go this entire time without a single infection or setback, which is absolutely amazing."
When he was first admitted to hospital his family were told he could be in intensive care for at least three to four months and his stay in hospital could go on as long as six months or more.
"To be able to walk out of hospital in less than four months after sustaining 80 per cent burns is almost unheard of, and I owe it all to my amazing team of doctors, nurses, physios and occupational therapists for getting me out in what must be almost record time."
However, he says most of all he owed it to his family, who had been with him every step of the way.
"I also have to thank my friends, for always visiting me and keeping me sane during this long, hard time.
"To everyone In New Zealand and all around the world who have been showing me their ongoing love and support, I cannot thank you enough.
"You have all given me the strength and encouragement I needed, to keep working hard, and striving for the best possible outcome."
While there was still a very long road ahead of Jake in terms of rehabilitation and recovery, he said with the help of his family and friends, as well as worldwide support, he knew he would get there one day.
Jake, who was initially in a special pressurised and temperature controlled pod while he underwent treatment for burns, moved from the Intensive Care Unit at Middlemore Hospital to the National Burns Centre in January.
More on SunLive...