It takes a village to stop the spread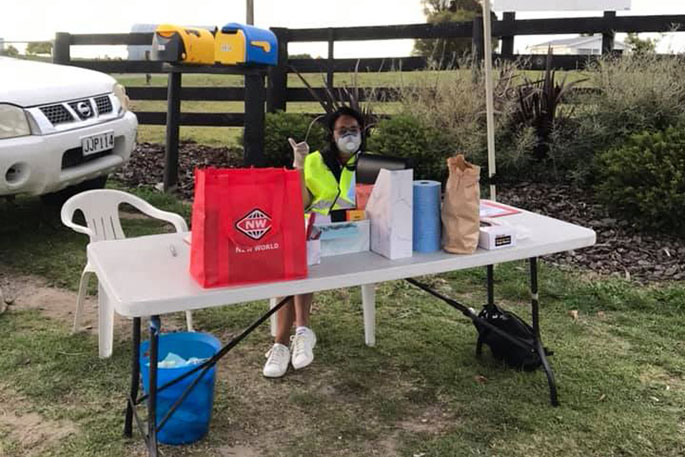 Organisers of a Covid-19 checkpoint at Maketu are concerned at the amount of non-essential travel in and out of the town.
Maketu Health and Social Services posted statistics on its Facebook page, from the first day of its checkpoint, on Saturday.
It shows 'Village Protectors' stopped 507 vehicles coming or going from the small coastal township. Only 86 of those stops involved essential workers.
Another 25 were turned away because they had no good reason to be there.
"They were literally going for a tiki-tour or coming for a fish. This is not ok and this is a prime example of the importance of our community checkpoints," the post says.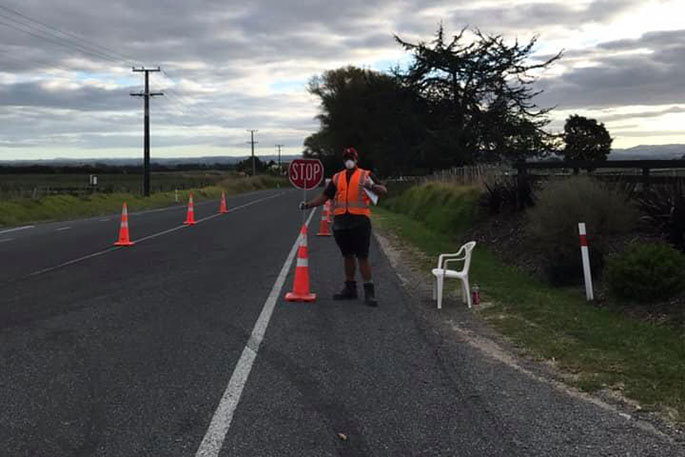 Maketu Health and Social Services chief executive Shontell Peawini told SunLive the checkpoints were initially set up to protect the community from visitors but most of the movement was by locals coming and going.
"It painted a pretty scary picture of our community."
The two checkpoints are set up at the corner of Wilson Rd North and Arawa Ave and on Maketu Rd and are in operation from 9am-6pm.
Shontell says some people are just not getting the message. They even had one family – including the dog – that was stopped four times by the village protectors.
"We are extremely concerned at how much our residents are actually travelling in and out of the village. Remember whānau we are in a Level 4 Lockdown! This means essential travel only. This also includes non-essential activities.
"We cannot stress enough the importance of staying home and staying safe! If you don't want to see our little village suffer then you all need to play a part in the protection of our community."
Maketu Health wanted to thank the "awesome mahi" that their village protectors were putting in and residents, non-residents and essential workers for their "compassion and understanding".
"We understand the checkpoints are not everyone's cup of tea and are kindly asking you all to understand that this is a health response to ensure we do our best to keep Covid-19 from reaching our community.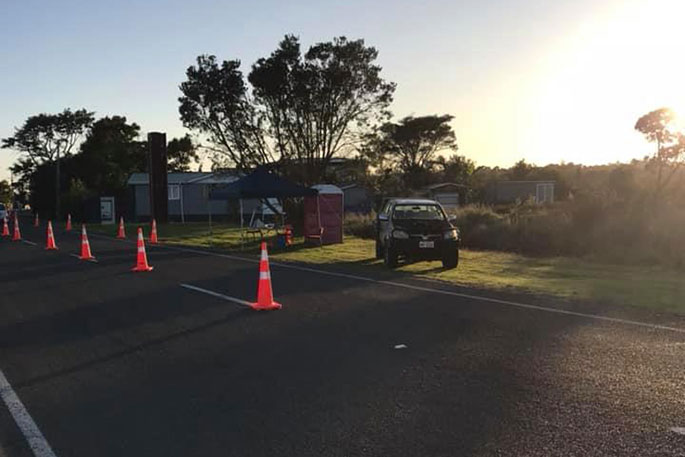 "You may be able to recover from Covid-19 but there are many in our village that would not and it will cause death. Again, we cannot stress the importance of this enough and are urging you to have some compassion during these times. It is literally a couple minutes inconvenience throughout your day that could save 100-plus lives!
"Come on Maketu, E TU! Stop the spread."
Shontell says the checkpoints are manned by teams of three people at each checkpoint who do three-hour shifts.
The initiative had been extensively planned and. It is led by Maketu Health and Social Services, because it is a health issue, but is supported by several other community organisations, Shontell says.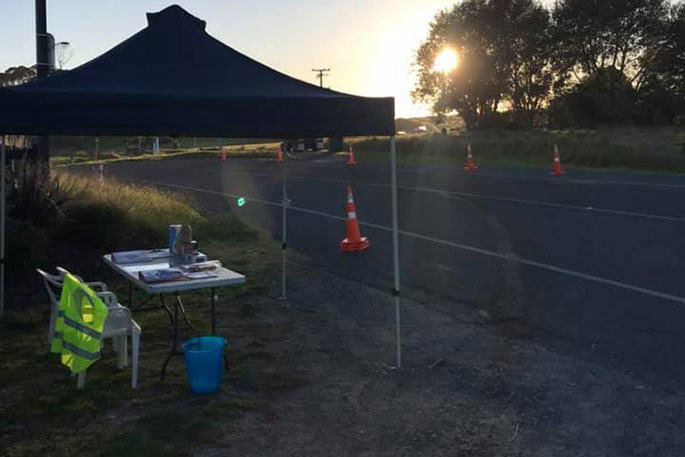 More on SunLive...