Shark catching some waves in Papamoa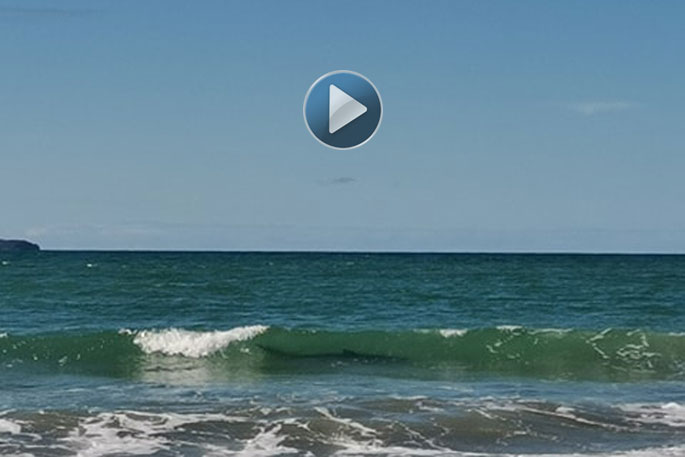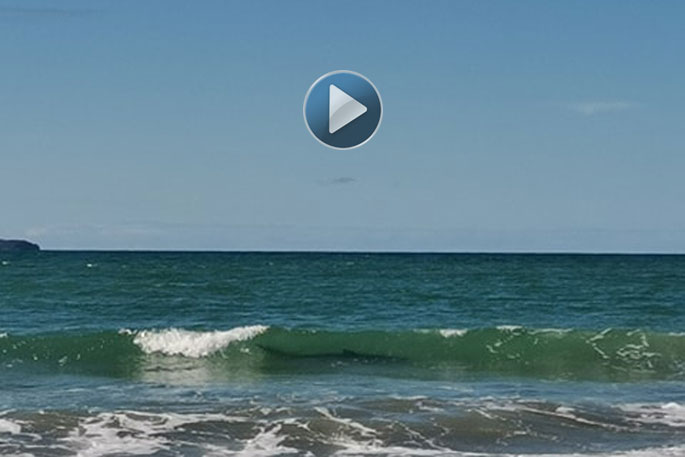 Click the image above to watch the video
New lockdown rules around exercise and shared bubbles says people should not go swimming or do any other water-based activities.
This means people are being asked to avoid any activities that expose participants to danger or may require search and rescue services.
Mother Nature seems to agree after a bronze whaler was spotted in the shallows of Papamoa Beach on Sunday afternoon.
Photos sent to SunLive show the shark cruising in the waves at Papamoa.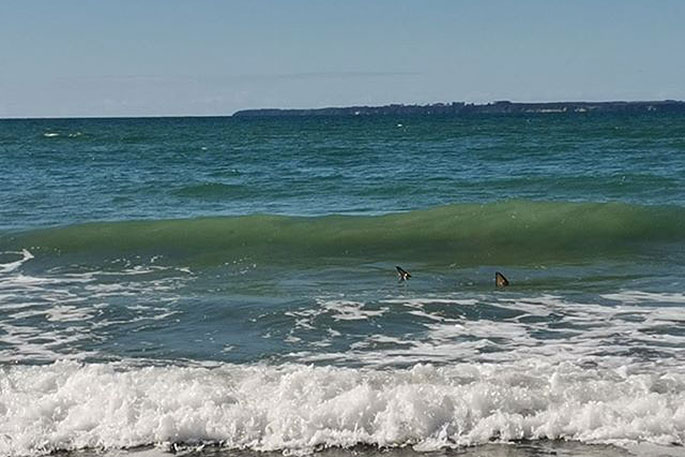 Sam Upshall also captured a shark swimming in the shallow on camera. The below video show the shark swimming at Ohope Beach on last Monday.
"It got my heart racing that's for sure, I'd heard of sharks being spotted further towards the harbour entrance, but this was just messing around in shin deep water not far from the surf life saving building.
"It definitely livened up my Monday morning walk."
Also known as a copper shark, bronze whalers can be found from brackish rivers and estuaries, to shallow bays and harbours, to offshore waters 100 m (330 ft) deep or more.
Females are found apart from males for most of the year, and conduct seasonal migrations. A large species reaching 3.3 m (11 ft) long, the copper shark is difficult to distinguish from other large requiem sharks.
It's characterised by its narrow, hook-shaped upper teeth, lack of a prominent ridge between the dorsal fins, and plain bronze colouration.
Health Notice providing additional guidance on the COVID-19 Alert Level 4 lockdown
• Everyone in New Zealand is to be isolated or quarantined at their current place of residence except as permitted for essential personal movement.

• Exercise is to be done in an outdoor place that can be readily accessed from home and two-metre physical distancing must be maintained.

• Recreation and exercise does not involve swimming, water-based activities (for example, surfing or boating), hunting, tramping, or other activities of a kind that expose participants to danger or may require search and rescue services.

• A child can leave the residence of one joint care-giver to visit or stay at the residence of another joint care-giver (and visit or stay at that residence) if there is a shared bubble arrangement.

• A person can leave their residence to visit or stay at another residence (and visit or stay at that residence) under a shared bubble arrangement if: one person lives alone in one, or both of those residences or everyone in one of those residences is a vulnerable person.
More on SunLive...