Extreme graffiti attack in Papamoa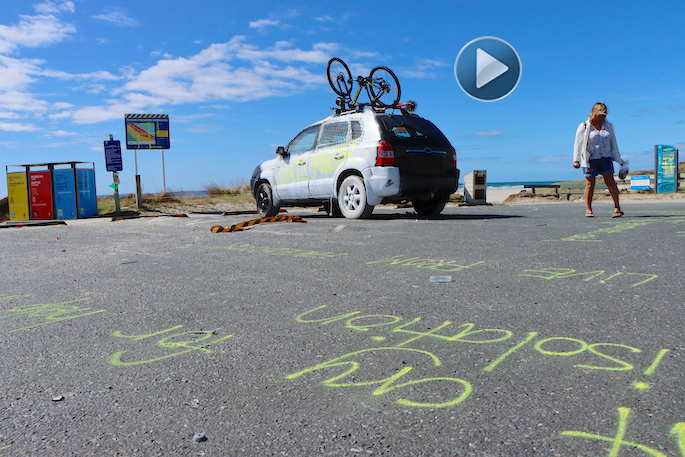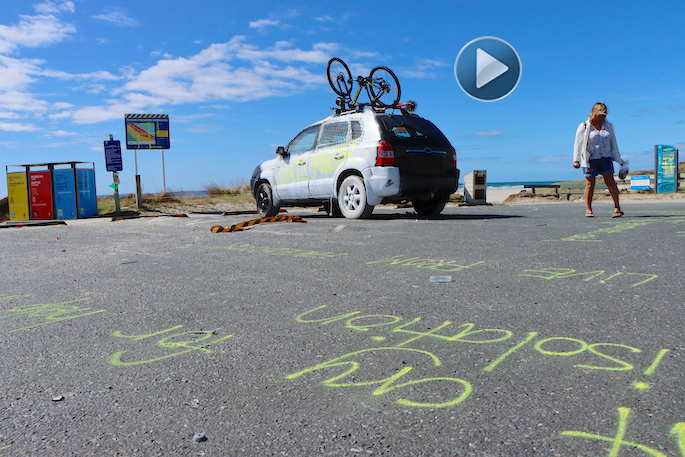 Click the image above to watch the video
A carpark in Papamoa has been heavily spray painted with anti-semitic symbols and racist speech.
A police spokesperson says Harrison's Cut carpark in Papamoa is cordoned off following the graffiti attack. They received reports of the incident at 6.30am.
Tauranga City Councillors Steve Morris and Dawn Kiddie have issued a statement saying they are absolutely horrified by what they have just seen.
"This is evil, disgusting, appalling and not welcome in our community.
"Papamoa supports our police, we support each other no matter who you are or where you come from, we are all welcome here. This vandalism is not who we are."
A SunLive photographer says a black vehicle inside the carpark is covered with white paint and swastikas.
"The carpark has been closed, and the Hyundai SUV has been destroyed. There is also rubbish, glass, screws and bolts everywhere."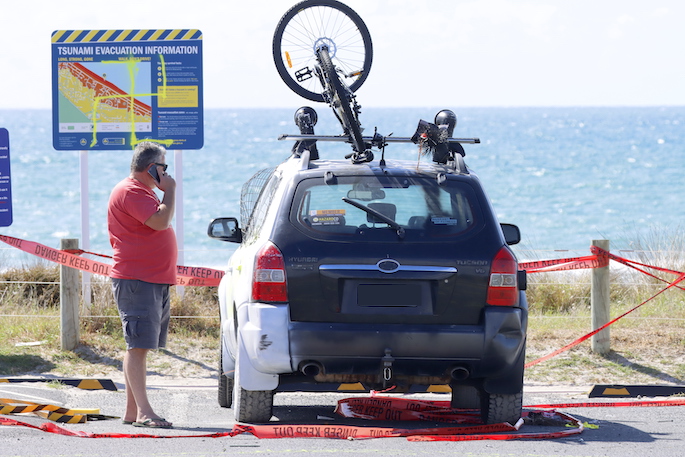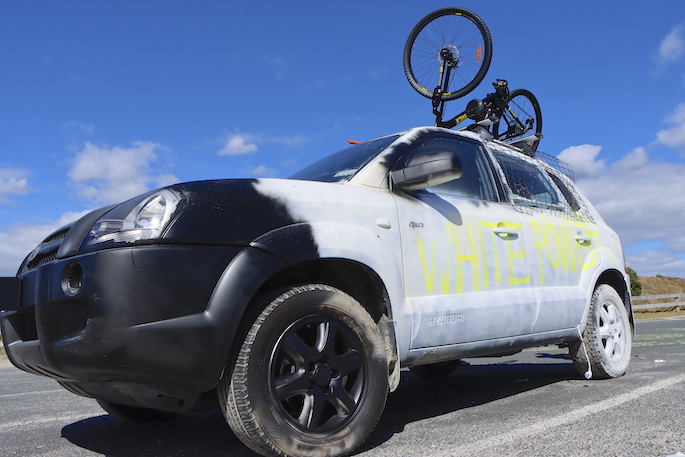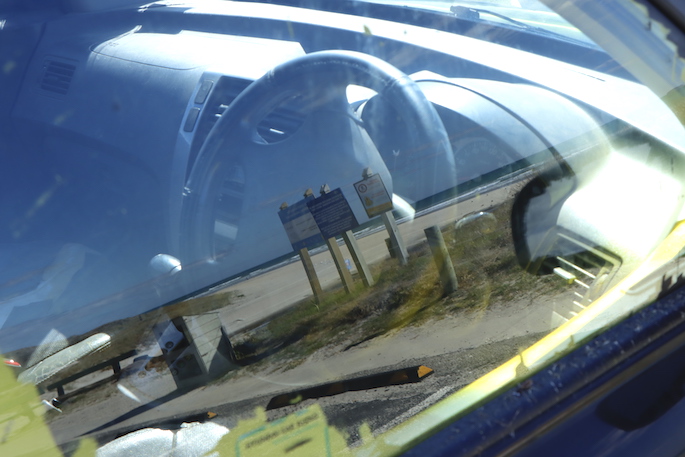 More on SunLive...