89 new COVID-19 cases in New Zealand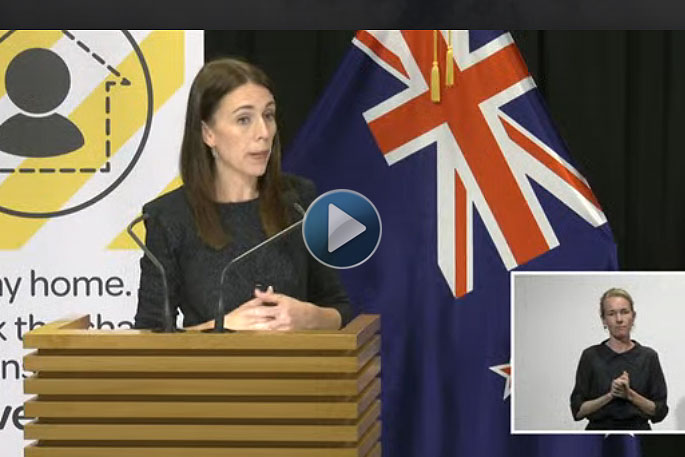 Prime Minister Jacinda Ardern and Director-General of Health Ashley Bloomfield updated the public on the COVID-19 situation in New Zealand this afternoon.
Ashley says there are 89 new cases of COVID-19 in New Zealand, bringing the total to 1039.
15 people are in various hospitals accross the country. Three people are in ICU, two of which are in critical condition.
Ashley says of the total cases, 48 are confirmed and 41 are proabable.
There are now two additional clusters in Canterbury and Auckland. In total, there are 12 signifcant clusters across the country.
There have been no additional deaths.
Jacinda says case increases in New Zealand have been "relatively steady" compared with other countries.
"Our case rate and death toll is well below other countries. Going hard and going early appears to be paying off for us."
She says the lockdown is the best way to stop the virus and is also the best thing for our economy.
"I say to New Zealanders, be proud of your efforts you have all made. It is making a difference.
"This is why we have strengthened efforts to go after those who appear to be breaking the rules."
She says the Health Notice will help "firm up" guidance around what people can and cannot do. It will also help move the country out of lockdown as soon as possible.
"While compliance has been generally strong, there are still some I would charitably describe as idiots."
The government's focus this week remains to be stopping the spread of the virus, she says.
Earlier: As of Saturday afternoon there were 82 new cases of COVID-19 in New Zealand, bringing the total number of cases to 950.
Ashley says these cases are made up of 52 confirmed cases and 30 probable cases.
There are 127 people who have recovered from the virus, he says.
The number of people in hospitals with COVID-19 has dropped since yesterday.
More on SunLive...