Waihi man's fundraiser thrives through lockdown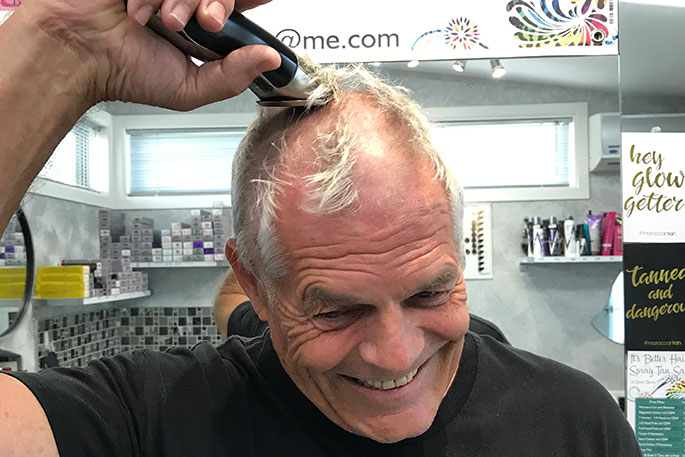 Waihi's Neil Webster has a new look for lockdown.
"My head's either cold, or needs protecting from the sun – so I always wear a hat now," says Neil.
He took part in Shave for a Cure's Shave Month, where Kiwis raise money for Leukaemia & Blood Cancer New Zealand by cutting their hair, or shaving it off completely.
Every day, six people find out they have blood cancer.
"It's a tough time at the moment – but it's an even tougher time for people with cancer and other health conditions."
"I haven't done Shave for a Cure before, but I wanted to do something to help."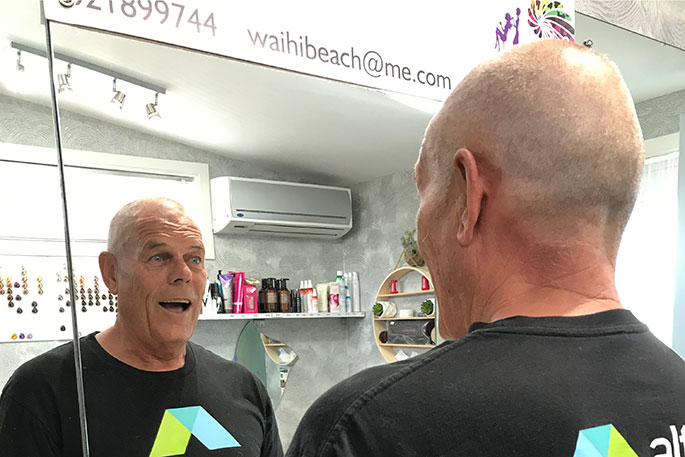 Neil checking out his new look.
He completed the DIY shave from his bubble at home, with help from his wife, Lee.
Since shaving his head last Thursday, he has raised more than $2,400 on his Everyday Hero fundraising page.
"I managed to do all of the fundraising from home, mainly through emailing people from work, Facebook and LinkedIn."
While many are feeling the financial strain of COVID-19, Neil says the circumstances are encouraging people to give.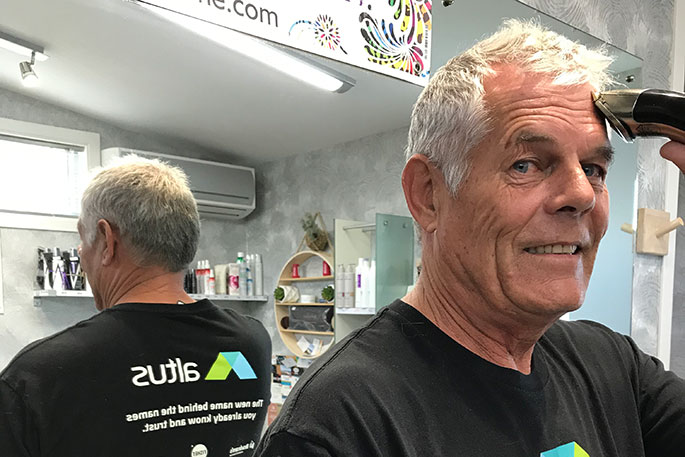 Neil's hair before he shaved.
"There have been donations from $5 to over $100, and every number in between."
"My initial goal was to raise $700, but I've had to keep revising it because the amount keeps growing."
"I want to say a big thank you to every single person who donated. You have helped me help those who really need it."
This year, 750 people have signed up to be a 'shavee', and help achieve Shave for a Cure's goal of raising $1,250,000.
To Donate: https://shaveforacure.everydayhero.com/nz/neil-webster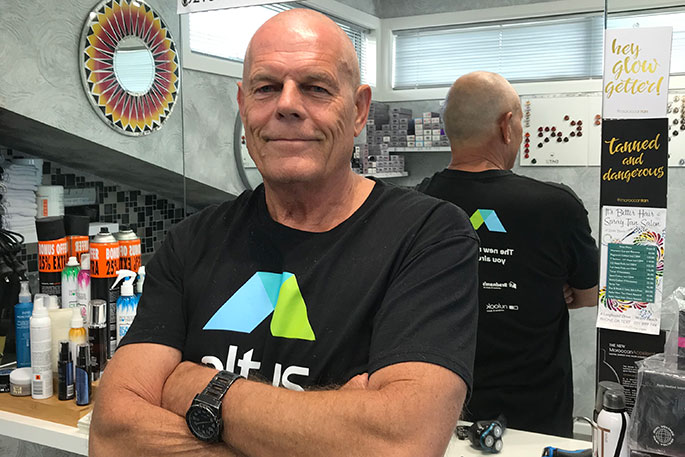 More on SunLive...