Tauranga Farmers development halted for lockdown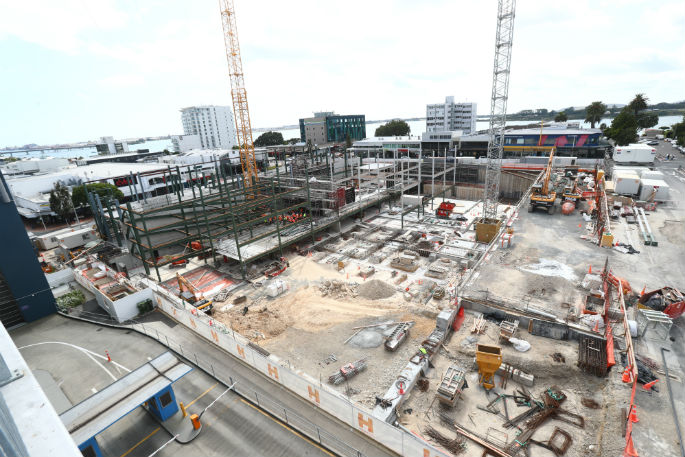 Construction has ceased on the Farmers Tauranga Development during the COVID-19 lockdown, prior to this construction has been on schedule.
"The Farmers Tauranga Development is currently on lockdown with the rest of the country. This has been an incredibly tough time for our teams as like many businesses across New Zealand, we have many people working on the development that simply can't work from home," says Elizabeth Properties Limited project manager Brett Nicholls.
Prior to the shutdown, the site's progress was on schedule, says the latest site update newsletter.
"The entire site's excavation is now complete and we are in a good position when works resume to push on ahead.
"With the excavation now complete we will be able to progress above-ground works across the entire site so you will see an increased output with the structural elements of the development moving along more rapidly."
Late last year 5000-plus piles were built, each 27 meters deep, and filled with 30,000 cubic metres of concrete.
Since then a 60m crane has been installed to erect the structural steel on the Devonport Road side of the development and working towards First Avenue. Work on the upper level dining terrace has begun with floor slabs being installed.
The Farmers development is a $130 million project. It will provide 8000 square metres of retail space at the southern end of the CBD, there will be a first floor dining precinct and it will treble the number of carparks that were available to the public in the old Farmers building.
Farmers will return there with its flagship store in 2021. The development will also bring some high-end living to the CBD - 23 luxury townhouses and 97 apartments across two towers.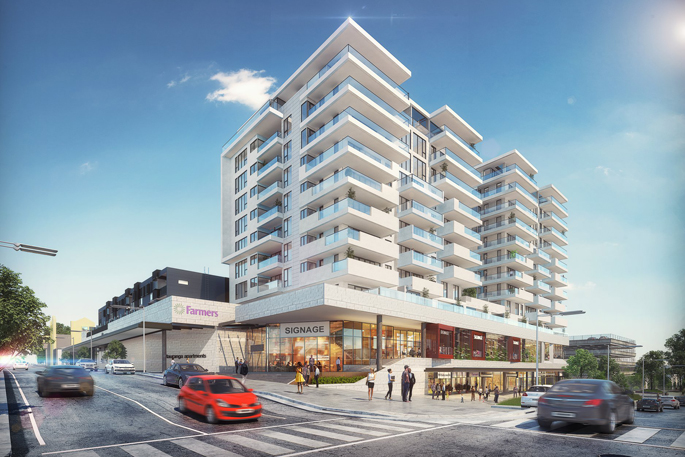 An artist's impression of the completed site. Supplied image.
More on SunLive...