Freedom camping sites closing in Western Bay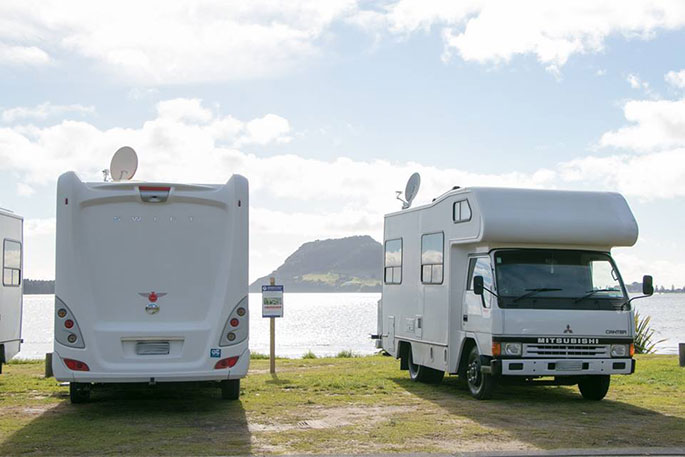 Freedom camping sites will be closing across Tauranga and the Western Bay of Plenty today.
Remaining campers are asked to base themselves at the closest of three remaining freedom camping sites being kept open for the rest of the lockdown period.
Western Zone Civil Defence Controller Paul Davidson says that it's necessary to reduce the number of freedom camping sites to ensure safety for all.
"We have become aware of a number of people camping in our area that don't have one location to remain at.
"To minimise the spread of COVID-19, we have created three central locations for these people to call 'home' while we remain at Level 4 restriction."
Paul says they will be closing all freedom camping sites except three and these closures will be supported, monitored and enforced by Bay of Plenty Police.
"Asking people to base themselves at one of three freedom camp sites ensures that any ongoing movement between communities is minimised.
"From these locations, people have access to water, food, healthcare and waste disposal with minimal travel."
The sites have been prepared for people who are in campervans that are completely self-sufficient.
Anyone staying in a tent or a non self-contained vehicle needs to seek help for temporary accommodation by contacting the Temporary Accommodation Service on 0508 754 163.
"I want to thank our community for following the advice and staying home, we are doing our best to help all those who are in a situation that is not quite that simple."
The three remaining freedom camp sites open that have the necessary facilities and hygiene precautions in place are:
• Commerce Lane car park, Te Puke

• Marine Park, Tauranga

• Uretara Domain, Katikati
Detailed information on the location of these sites, and instructions for campers will be available at each site and on council websites.

"We urge freedom campers to move to these sites as soon as possible today and stay put to save lives."
Click here for locations of freedom camping sites and facilities.


More on SunLive...