School and club rugby a priority for BOP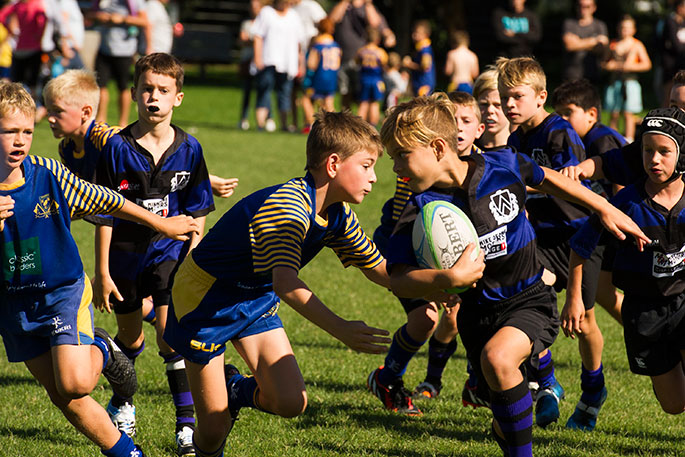 Bay of Plenty Rugby Chief Executive Mike Rogers says schools and club rugby will be a major focus for the union once the Government lockdown finishes.
This comes after New Zealand Rugby's announcement that all representative rugby tournaments below the Mitre 10 Cup and Farah Palmer Cup are to be cancelled due to the COVID-19 outbreak.
The cancellations include the 2020 Mitre 10 Heartland Championship, Jock Hobbs Memorial National Under 19 Tournament, TECT National Sevens and all Provincial Union representative rugby tournaments, excluding the Mitre 10 Cup and Farah Palmer Cup.
Mike says while it was disappointing the representative events had been cancelled, community rugby was still a priority.
"Cancelling these events is about protecting players, coaches and spectators. But when things do settle down, there will be a strong focus on our schools and club rugby.
"Given the current situation, we are not sure when we will be able to return to playing rugby, but we will continue to work and prepare for the opportunity to have rugby in our communities again."
He says rugby provides huge benefits to the BOP community.
"We need to support our schools and our clubs to enable them to play this role in their respective communities."
Bay of Plenty Rugby Union Community Manager Pat Rae says with the cancellation of all interprovincial union representative rugby, it opened up the opportunity to potentially run an alternative school and club window in September or October when the representative season would have taken place.
"Our volunteer committees and community rugby staff have been working extremely hard in the background to remain connected with all of our community stakeholders.
"That way we can come out on the other side of the lockdown event and be ready to push play."
The cancellations announced yesterday affect the 2020 season only, and no decisions beyond this year had been made. No decisions about the Mitre 10 Cup or Farah Palmer Cup have been made at this stage.
More on SunLive...