Lack of flu jabs making BOP community anxious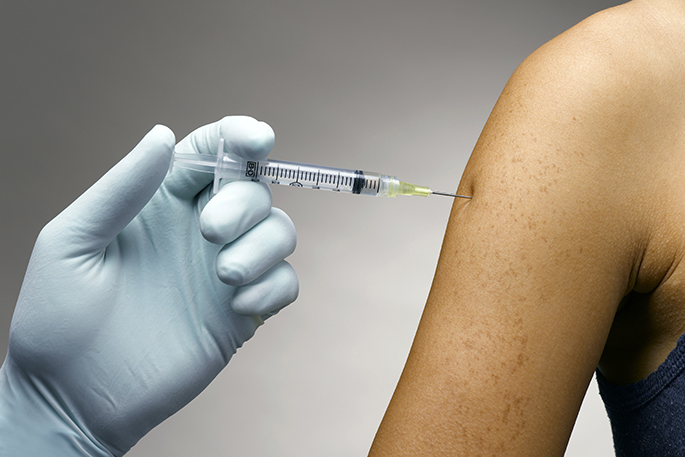 A Bay of Plenty community is desperately short of flu vaccinations.
The Katikati Medical Centre ran a flu vaccination drive through clinic on Wednesday and had been expecting to vaccinate close to 1600 people over 65 or with qualifying medical conditions, instead due to a lack of supply, only 600 people received vaccines.
Of the 2800 vaccines they ordered, only 1100 have been delivered, says GP and practice partner Vicky Jones.
"There are patients who are immunocompromised, there are older patients who are still working in an essential role, and we don't have the flu vaccines to give them, so there are still some people who are potentially at risk."
The practice is the only medical centre in Katikati and has close to 10,000 patients and of those patients, 3436 are over 65.
In the last two years the centre has done around 2800 flu jabs each year, Vicky says.
"We were expecting this year the uptake, with everything that was going, on to be higher."
On March 2 they ordered 1000 units of vaccines and have since ordered another 1000 on March 12 and 800 more on April 2.
The first 1000 arrived on March 23 and the practice vaccinated their staff, pharmacy staff and rest home patients, leaving 600 vaccines, Vicky says.
They expected another 1000 would be delivered, but only 100 vaccines arrived.
"Instead of 1000 being delivered, we had 100 delivered with no warning, no explanation with the flu vaccine clinic obviously one day later. So instead of a 1600 we had about 600 and that's why they ran out so quickly."
Ken Coleman intended to visit the clinic but by the time he arrived, they were out of vaccines.
"I'm a bit disappointed to be honest," says the 78-year-old.
He was told it could be three weeks before more are available.
"We feel their frustration hugely because we want to do what's best for our patients," says Vicky.
"We've tried to make sure we had ample supply so we could roll out these mass clinics - doing it in their car to keep people safe, getting through as many people as possible in as short as time as possible and we've been massively stymied in that.
"We have a very anxious population because they're elderly and we are feeling a bit of the brunt of that anxiousness."
The clinic has been told they can now only order 60 units at a time and this is because of a lack of supply, Vicky says.
There are around 2000 people over 65 that still need vaccinating as well as those who have eligible medical conditions, the GP says.
"How we are meant to do them getting deliveries of 60 at a time, I don't know. We haven't been told how often we're going to get the 60, how often we're allowed to even order the 60 or when the first 60 will be delivered."
She does want to reassure people that because the country is in lockdown, people are at lower risk of getting the flu.
"In one sense, they're actually safer from the flu than they would normally be at this time of year because of self-isolation. So I would reassure people that their flu jab, being delayed by a few weeks is unlikely to put them at risk of harm.
"But saying that, the government has promised one thing and I am frustrated on their behalf that we can't match those promises because they're definitely feeling the anxiety of that."
In mid-March the government announced this year's flu vaccine campaign will be the biggest ever with 400,000 more vaccines available in 2020, compared with last year.
The free vaccine campaign was also brought forward from April 1 to March 18 as part of the COVID-19 public health campaign.
Free vaccines are available to people aged 65 and over, pregnant women, people with certain chronic conditions and children with a history of severe respiratory illness.
"It doesn't help when you have people in positions of power on social media and on TV saying that there are lots of flu vaccines out there, because I don't know where they are but they're not with us.
"It is not just us, if you speak to many other GP practices, they will tell you exactly the same thing."
A Ministry of Health spokesperson says nearly 900,000 vaccines have been sent to providers so far this year.
"Demand for flu vaccine has been extremely high and we are aware that some practices have already run through their initial orders.
"There is still substantial stock in fridges around the country. We are working with the health and disability sector to ensure influenza vaccines are distributed equitably across New Zealand, to enable those at greatest risk to get vaccinated as soon as possible.
"We ask for people's patience while our health system works through any backlogs. Further deliveries of influenza vaccine are arriving in New Zealand shortly and there will be more stock available in the first half of April.
"It's worth noting that influenza immunisation doesn't normally start until April, and the flu season doesn't normally start until late May.
"It's great that so many New Zealanders are keen to protect themselves by getting the flu vaccine this year."
More on SunLive...