Tauranga plumbers pay it forward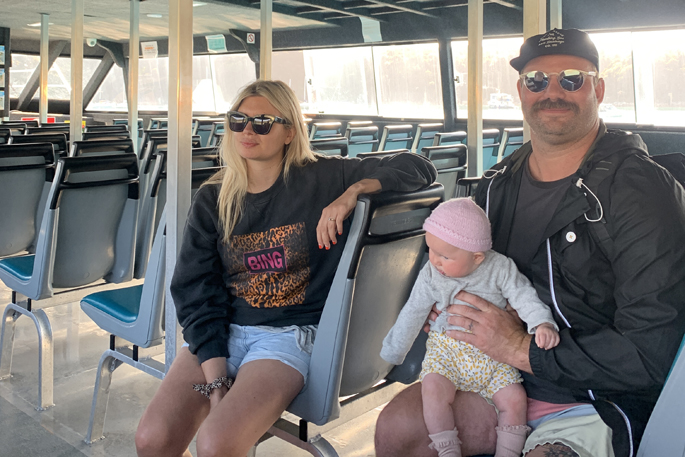 Some Bay of Plenty businesses are struggling to stay afloat amid the COVID-19 lockdown period.
And Mount Maunganui business owner Paul Knight knows this feeling all too well.
But he says despite his plumbing business taking a financial hit in recent weeks, now is a critical time to give back to the wider community.
Paul, who owns Pipe Masters, has made the call to charge half price for all essential labour while Alert Level 4 is in place.
Households with burst hot water cylinders and blocked sewers will pay 50 per cent less than they normally would. However, customers can also opt to pay full price, and half of the profits are donated to the Tauranga Women's Refuge.
"We are a company of 20 staff, and most of those staff are sitting at home doing nothing. We were trying to think of a way we could get a bit busier, then I realised this is a time where some people are really struggling.
"If we can get the guys out here to do half price labour, then we can actually pay it forward and help out as much as we can."
Those that can afford to pay full price will be supporting victims of domestic abuse, says Paul.
"It was a win-win for us, we could keep our guys busy and actually help people. But also get other people to help the Women's Refuge."
He says the idea of supporting the Tauranga Women's Refuge came about after seeing a post on Facebook about a rise in domestic violence levels during lockdown.
"It's a perfect storm situation - people are at home with their abuser, kids aren't going to school. There is stress.
"The Women's Refuge needs to cover costs of not only getting women into houses but keeping them in isolation. So they are putting them up in motels. The costs are over and above normal operations - they need our support over these next four weeks and going forward."
Paul reiterates that no customer should feel obligated to pay full price. "You can just have the benefit of having a cheaper service."
Out of the 10 essential jobs completed in lockdown so far, he says 80 per cent of customers have chosen to pay full price and donate.
He expects there will be many more donations in weeks to come.
A shift in thinking from "how can we minimise our reduction in revenue" to "let's just help people" has resulted in an overwhelming response from the public, says Paul.
"People are going nuts - sending in messages of positivity and encouragement.
"People outside of Tauranga are asking to donate, people have offered to pay for jobs for people that can't afford it and we are being connected with people who need jobs done."
For those who can, now is also an important time to support Bay of Plenty businesses, he says.
"We are also struggling to survive, and we want to encourage people to support local businesses in Tauranga. Not just us, but everyone. We all need to keep surviving."
Another Tauranga plumbing business is also doing thier bit to help the community.
Papamoa Plumbing and Gas are offering no call out fees for people needing essential labour during the lockdown period.
More on SunLive...