Spitting attacks prompt call for tough penalties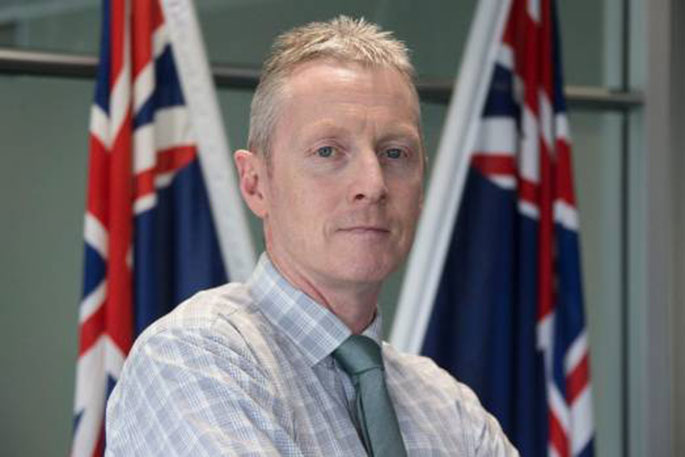 Incidents involving people spitting at police and abusing supermarket workers during the Level 4 lockdown have sparked a warning offenders will "have the book thrown at them".
On the weekend, two spitting attacks happened, including one where vomit was spat at an officer, says Police Association president Chris Cahill.
On Monday night three police officers were spat on, he says.
Chris understands the alleged offender from Monday night is now in custody. They are understood to have been sick, possibly with coronavirus or flu symptoms.
Chris says it's especially concerning if police officers or members of the public are spat on during the pandemic.
During the lockdown, people are supposed to be obeying physical distancing guidelines and taking health concerns seriously.
"At the very least, we would expect the judge to take that behaviour as an aggravating factor in the current circumstances."
Police Minister Stuart Nash says offenders who spat at or abused police and frontline staff "should not be surprised if they have the book thrown at them".
Stuart says abuse of police enforcing the National State of Emergency, and frontline workers such as supermarket and healthcare staff, is despicable.
On Monday, a 32-year-old woman denied entry to a Dunedin supermarket abused staff and deliberately coughed on a staff member.
"I am concerned for the welfare of all Police and frontline staff who are doing an amazing job in very challenging circumstances," says Stuart.
The minister says police have powers to prosecute, with charges such as assault, resisting or obstructing police, or infecting with disease.
"We are in an unprecedented lockdown because we need to break the chain of transmission."
Stuart says the vast majority of New Zealanders are doing the right thing, and "staying home to stay safe".
The latest alleged spitting incident happened in Waitematā police district, which covers West Auckland, the North Shore and north Auckland.
A police spokesperson confirmed five staff had gone into self-isolation following spitting incidents.
Another spitting incident happened in the Bay of Plenty.
Chris says even before COVID-19, spitting offenders were a depressingly common problem.
A person spat on needed to get health tests, says Chris, with hepatitis transmission being a major concern.
"Sometimes, officers have to go for multiple tests."
Chris understands police officers are not given priority testing for COVID-19 unless they could show they'd had contact with someone confirmed to have the virus.
He says if a person spat at a member of the public and claimed to have COVID-19, that too should be considered an aggravating factor.
He says people who spat at police were usually mentally unwell, drunk, under the influence of drugs, or extremely angry, and it could be difficult to anticipate when someone was about to spit.
More on SunLive...