BOP Volunteers eager to support needy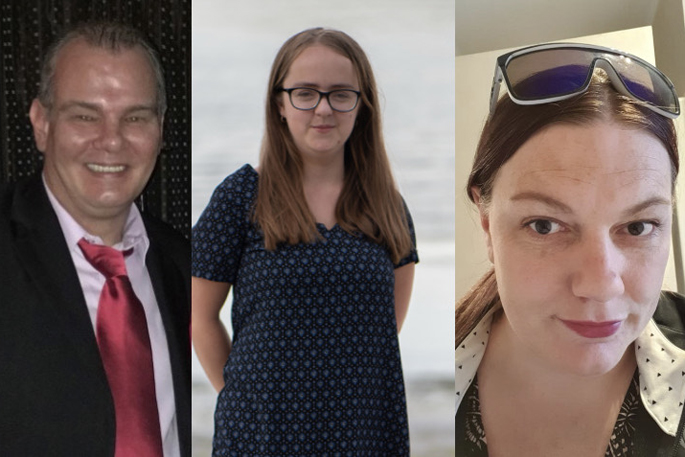 A team of more than 50 volunteers are ready and waiting to lend a helping hand to Tauranga's vulnerable community amid the COVID-19 lockdown period.
Dropping off groceries, providing transport to appointments and having a "friendly chat" over the phone are just some of the tasks carried out by Self Isolation Support volunteers.
Group founders Courtney Bignell, Grant Harrison and Kelly Clerke are on a mission to spread the word about their service, saying it's important they reach the elderly and immunocompromised at a time like this.
The service operates over Facebook, and those needing support submit a confidential online form expressing their needs.
Courtney says a "supporter" is then matched with a "supportee" based on needs and location.
Self Isolation Support has more than 1500 members on Facebook.
"In these unprecedented times it is important to reach out, which can be difficult to do in a public setting,' she says.
"We have a large number of volunteers ready and willing to help our community. Some people, particularly elderly, do not have access to Facebook, so please join on their behalf and reach out for them."
Majority of those reaching out are in a high-risk category and cannot leave the house, says Courtney.
"We have seen elderly who cannot go out, ask for help in doing day to day tasks like transport to appointments, groceries or even just a friendly voice on the other end of a phone."
Some families are self-isolating because they have immunocompromised family members in their house, she says.
The group founders agree there has been an "overwhelming" level of support from the Tauranga volunteers.
"People are being supportive, positive and making light of such a difficult time."
For more information, contact isolationtga@gmail.com or visit this page.
More on SunLive...