Hair today, longer tomorrow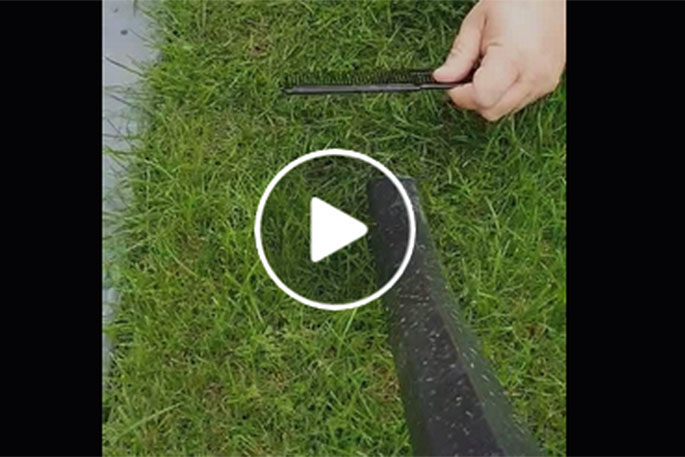 A barbering tutor is resorting to the grass on his lawn to inspire his students.
Todd Madden is the barber tutor for Hair to Train's barber course run through Havana Barbers in Mount Maunganui.
He has 12 students and they are not all sitting idle in isolation watching their hair grow longer.
Todd says they are "fairly organic" when it comes to teaching so they can still do theory through online video classes.
But practical skill building is proving a little harder so to "mix it up" he got his clippers out and went to work on the lawn.
His video clip shows him working his skills on the grass, complete with a leaf blower in place of a hair dryer.
He says the grass is bigger than the usual strands of hair he works with but he can still use the same technique.
"It creates a bit of laughter in these hard times."
He said men are taking their hair a lot more seriously lately so it was exciting times for the barbering industry, although clearly the lock-down had impacted the trainee barbers' ability to work on clients.
Hair to Train's training salons had fielded lots of calls before the quarantine restrictions came into effect with people urgently seeking a last-minute trim to last the distance.
Todd says he has been getting a few messages from people seeking tips on do-it-yourself barbering.
His students had also been busy sharpening their skills on the people within their own quarantine bubbles.
He expects the industry will be busier than usual once everyone gets out of lock-down.
More on SunLive...