Calls for supermarkets to play fair with pricing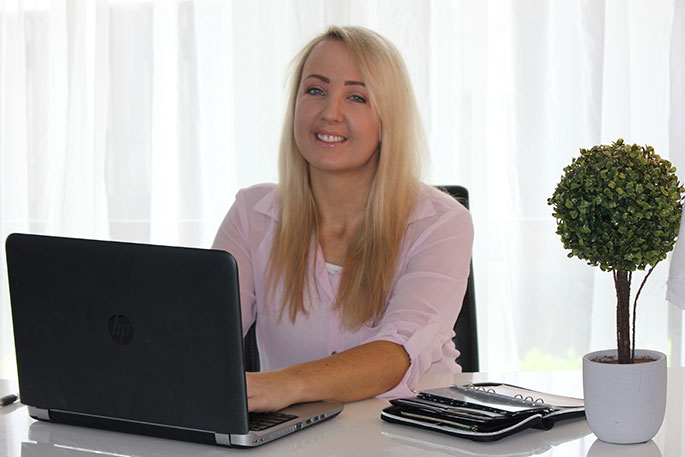 Countdown announced that short-term specials and promotions will return both in-store and online from this Wednesday.
This follows an earlier decision to not go ahead with planned promotions due to stock availability concerns, and to discourage excessive buying during the COVID-19 lockdown.
Countdown managing director Natalie Davis says while the weekend was busy and online shopping is still experiencing unprecedented demand, the supply chain is beginning to recover from Kiwis' panic-buying. She says re-introducing specials is a high priority for the business.
"We are feeding more people than we ever have in our history. We made the decision not to go ahead with planned promotions last week because we simply didn't have the stock in store for our customers. Thankfully that is beginning to repair itself as Kiwis heed the advice to shop normally," says Natalie.
"It's a fine balance to get right between managing and exacerbating demand, filling trucks with what's most needed, and ensuring our team can focus on what's most important and work safely. We've had incredible support from our suppliers and customers, and we're hoping things will settle even more."
Natalie says their Great Prices remained on 3400 essential products during last week, which includes their three for $20 Great Price meat offer.
Removing regular specials was already impacting vulnerable New Zealanders says budgeting business Creating Wealth NZ owner, Jennifer McIvor.
She asked her 1826 followers of her budget-focussed Instagram page for examples of how the change affected them.
She received 45 responses from people who noticed their shopping bill was more expensive than usual, due to both the specials removal and suspected price hikes.
"During the lockdown, supermarkets have increased demand from customers who would usually purchase from bakeries, cafes, restaurants, takeaway outlets and liquor stores. No one has the option but to purchase from supermarkets right now, so they have the monopoly in the food industry," says Jennifer.
"Countdown seemed to be the only supermarket chain with a policy of not offering specials or discounts, and is possibly taking it further, with higher than usual prices for everyday items."
"I know of situations where Countdown is the only option in a town, so people have no choice but to pay these higher than normal prices. At a time where some people's incomes have reduced drastically or stopped altogether, their food bills are increasing, and it's not good enough."
One of Jennifer's respondents says they spent $150 over budget when shopping online at Countdown, due to purchasing restrictions and availability.
"The cheapest margarine I could find was $5.30, which is more than double what I usually pay," they said.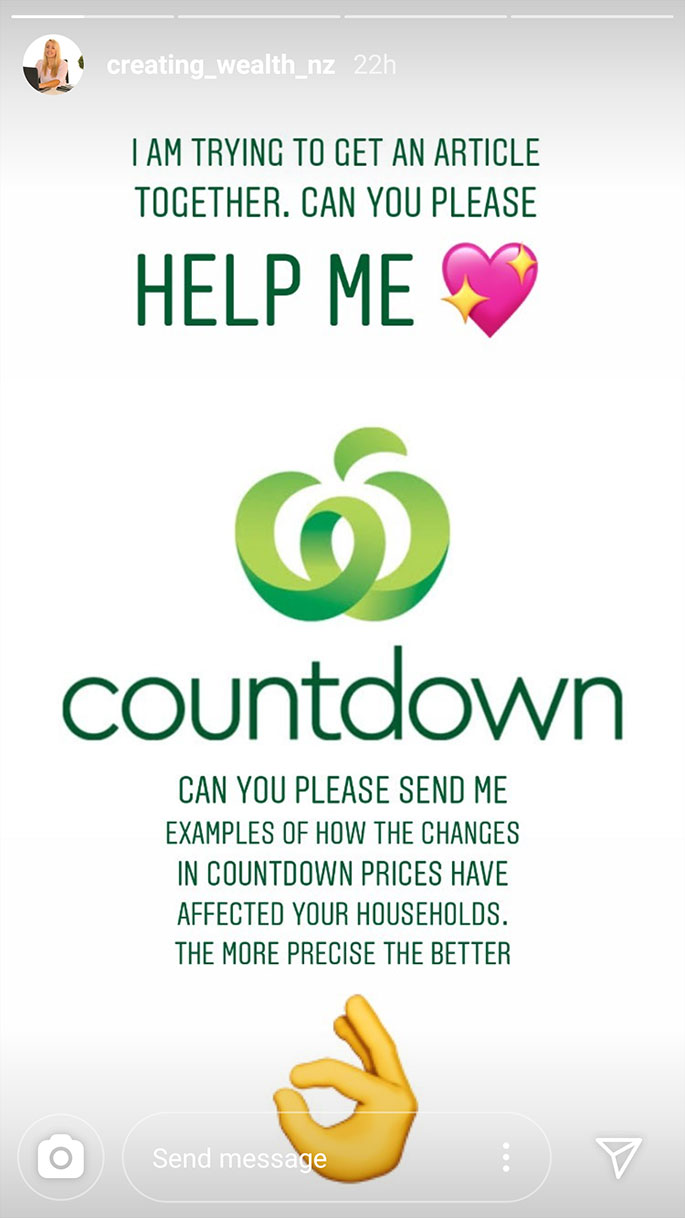 Jennifer McIvor gathered her findings through her Instagram story.
"I normally pay 80c for canned tomatoes, and the only ones I could find were $2. The cheapest tomato paste was $3.50, and I usually pay $2. I can normally buy 10 Fancy Feast cat food cans for $10, and now they are $1.39 each."
Jennifer says she'd like to see Countdown play fair.
"Prime Minister Jacinda Ardern has encouraged people to send copies of their receipts to herself and Commerce and Consumer Affairs minister Kris Faafoi, and I encourage people to get behind this to show the Government what is happening."
"I understand COVID-19 has changed how we shop and everyone is being affected, but Countdown should not be taking advantage of the vulnerable and profiteering from such a disastrous situation."
To submit your receipts, email Commerce and Consumer Affairs minister Kris Faafoi, kris.faafoi@parliament.govt.nz.
More on SunLive...