Breast cancer support group: 'We are still here'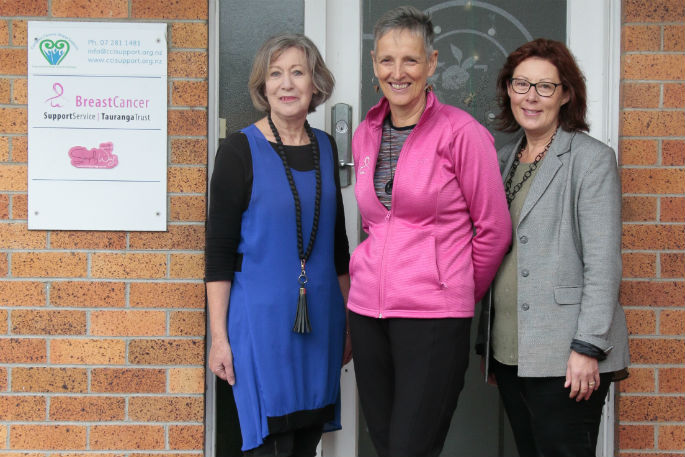 A local breast cancer support group is reaching out to sufferers currently in lockdown.
Despite COVID-19 level 4 restrictions, Tauranga Breast Cancer Support Service says they are still a shoulder to lean on for those needing emotional support.
Service manager Helen Alice says lockdown is a challenging time for everyone, but it can be particularly stressful for those still in treatment or awaiting surgery.
"With us all now confined to our bubbles, we're concerned about the added social isolation for many."
Their staff will be making contact with all their clients referred to them over the past nine months, she says.
Emotional support is provided over the phone and by text. Their 'Helping Hands' service that connects women with counsellors also remains up and running.
"We can link you up with a counsellor who can provide a counselling service using virtual tools."
Breast Cancer BOP is welcoming new referrals throughout the lockdown period.
"With the breast screening programme on hold, there will also be added anxiety for anyone who finds a lump or has concerns about their breasts.
"We encourage these people to seek advice from their GP if they have any concerns. People with concerns can also contact us for emotional support," says Helen.
Group meetings, workshops, oncology massage services, dinner delivery service and their rest and recovery ward service are on hold till further notice.
"We are also able to post out mepitel for those who require it for their radiation treatment."
Those seeking support can visit their website or contact 027 571 3346.
More on SunLive...