Cracker thunderstorm caught on camera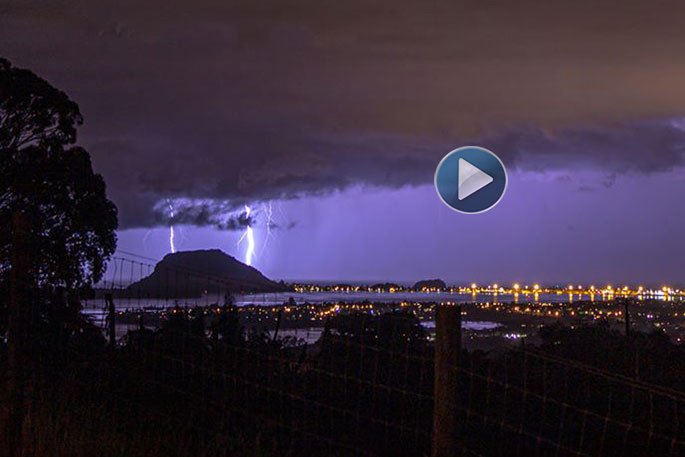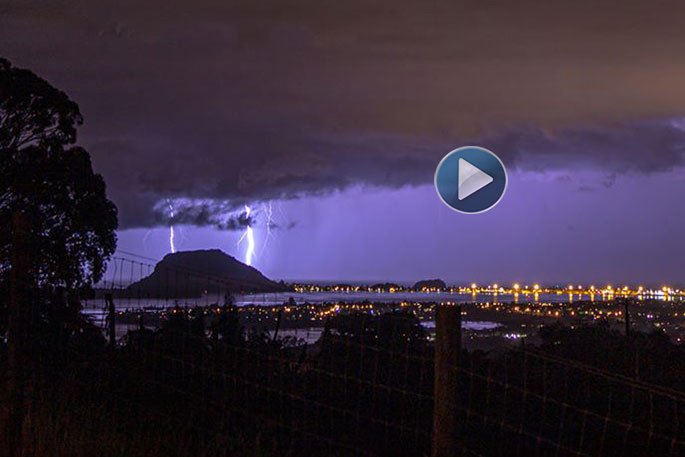 Click the image above to watch the video
Mother nature put on a cracker of a show overnight, with a thunderstorm that got many people out in their backyards with their cameras.
Several stunning images have been sent into SunLive showing the lightning as illuminated the night sky.
One SunLive reader has described the thunder as "cracking" over their house followed by a "booming" sound as it rolled around the region.
More thunderstorms are expected today as a large anticyclone centred to the southeast of New Zealand pushes an easterly quarter airflow over the country today, says WeatherWatch.co.nz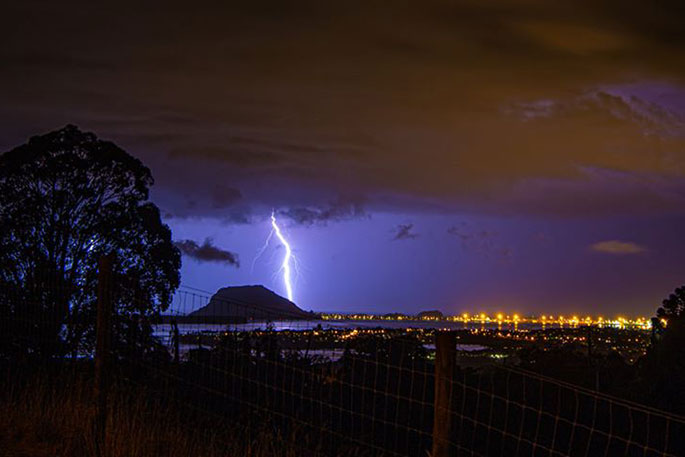 A ridge of high pressure lies over the South Island on Tuesday, while an occluded front to the east curls into a weak area of low pressure over the North Island.
"Expect showers or rain for most east/northeastern parts of the North Island today, although, it will be dry this morning for most of Northland (especially in the west) down through to Taranaki.
"Showers push in this afternoon for southern parts of Northland down through to northern Taranaki with heavy falls and possible thunderstorms.
"The east coast (Gisborne to Wairarapa) may see isolated heavy falls. Generally speaking we see rain or showers for the eastern South Island today, drier in the west although isolated showers may develop about the ranges late afternoon / evening."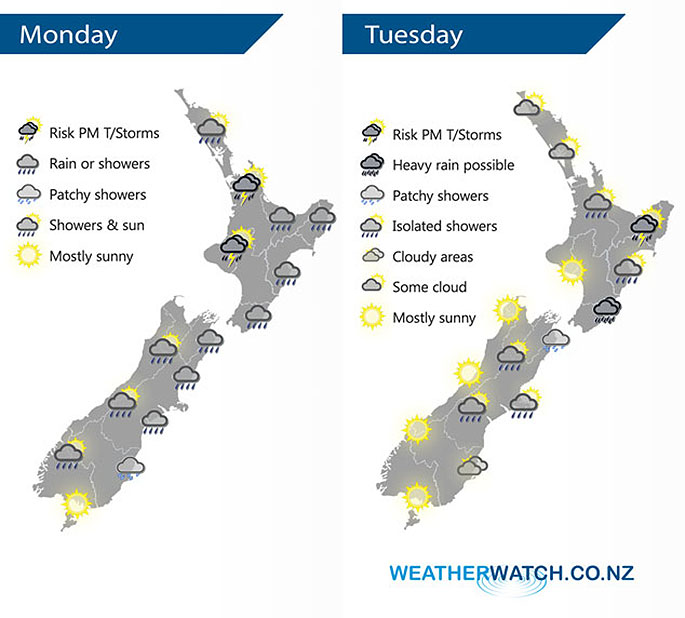 Image: MetService.
WeatherWatch.co.nz says its looking drier for the North Island on Tuesday.
The odd isolated shower may creep into Waikato / Bay Of Plenty late afternoon or evening.
"Rain about Wairarapa may be heavy in the morning then easing, mainly dry for Hawkes Bay / Gisborne, however, during the afternoon isolated showers develop about the ranges, some may become heavy with thunderstorms.
"Cloud and the odd shower / drizzle patch for eastern parts of the South Island on Tuesday, sunnier conditions out west."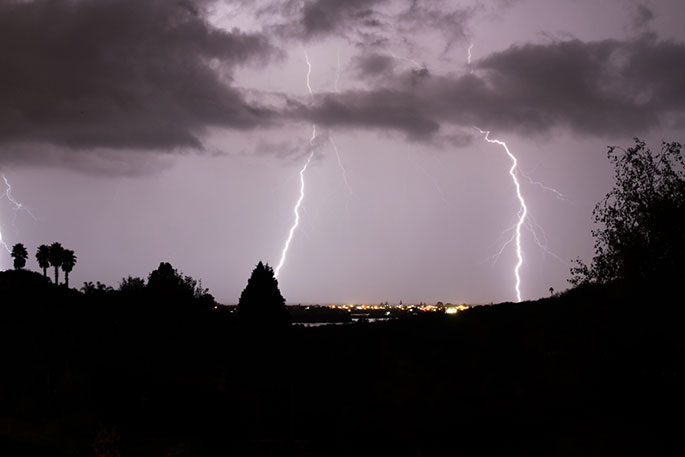 Lightning captured on camera over the Bay of Plenty last night. Photos: Jack Miller.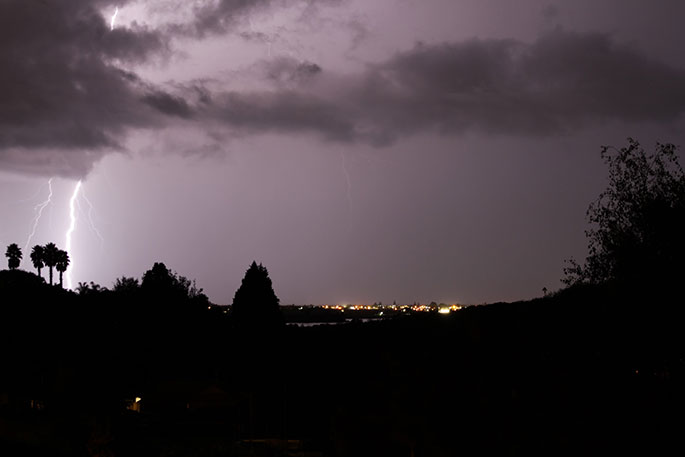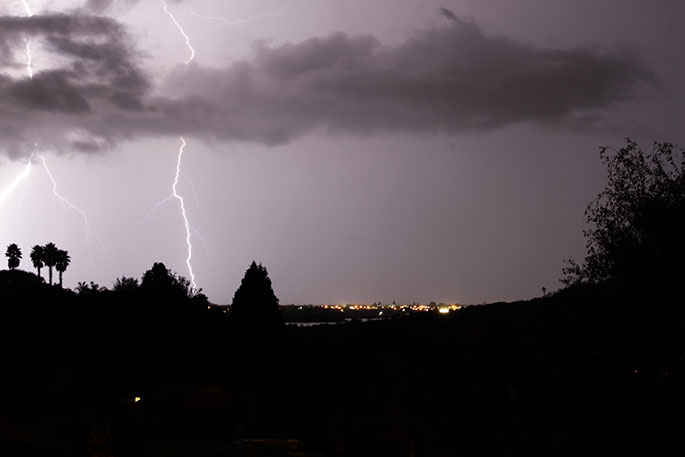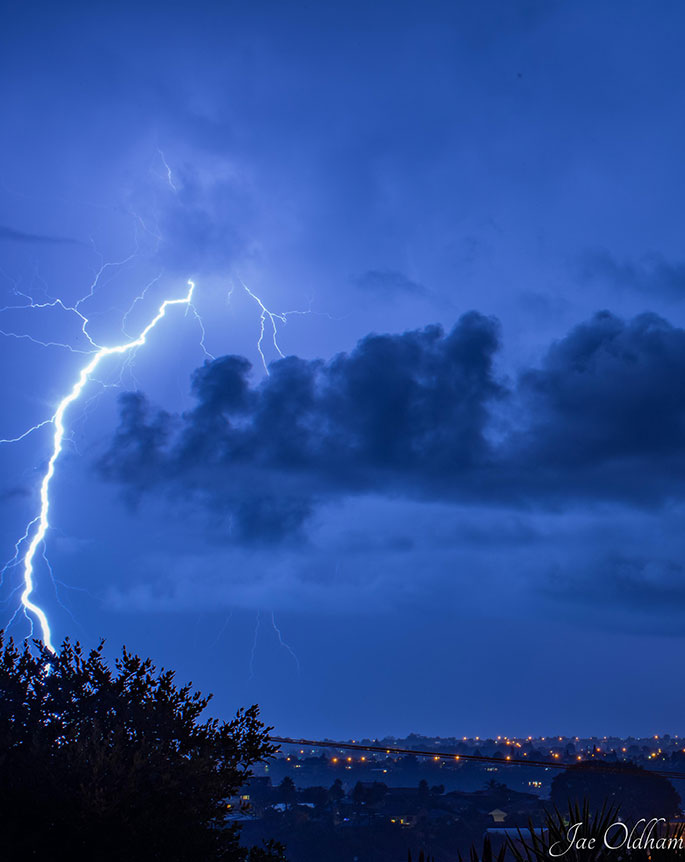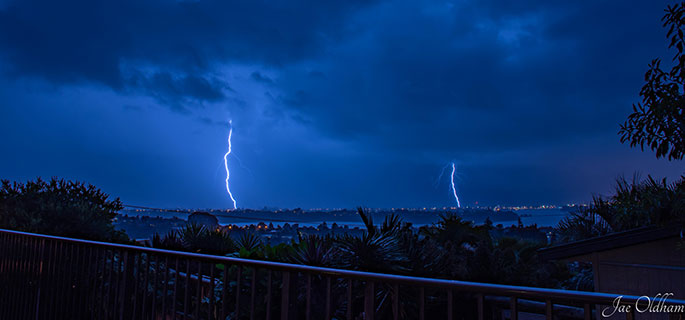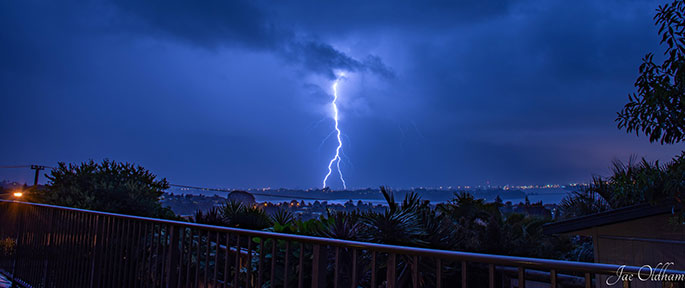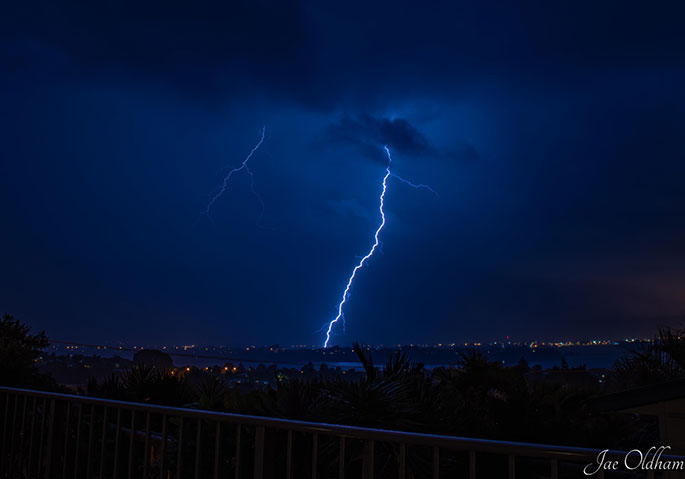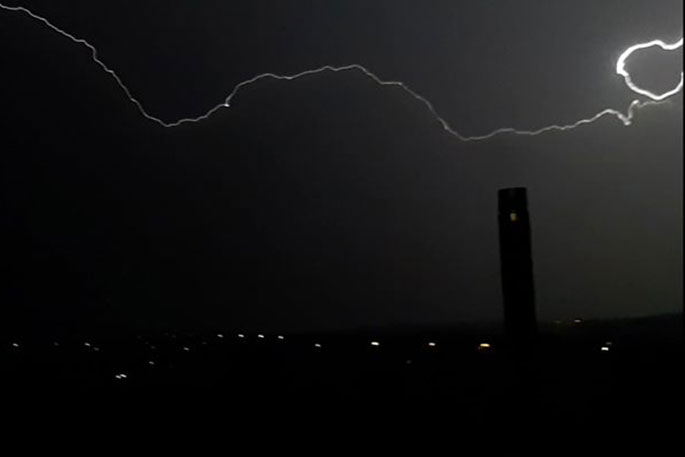 Photos: Bex Haskell.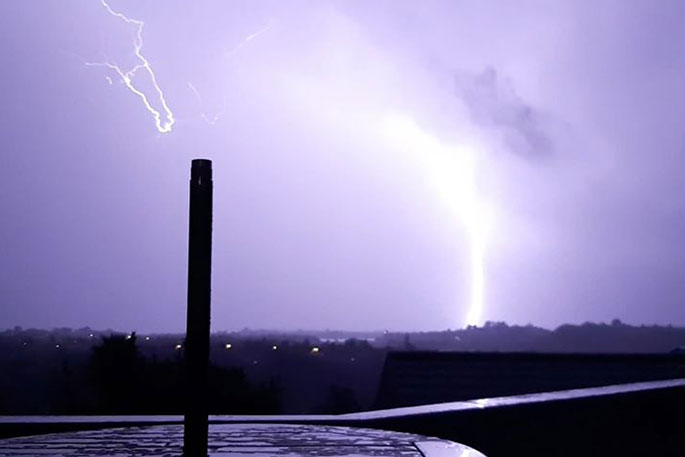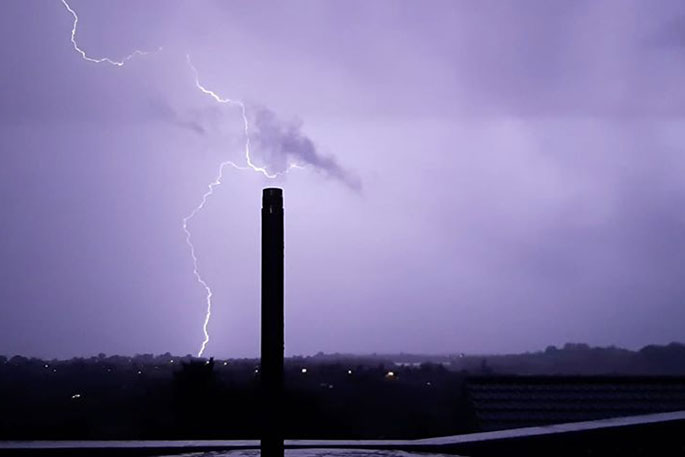 More on SunLive...