LIVE: First Covid-19 death in NZ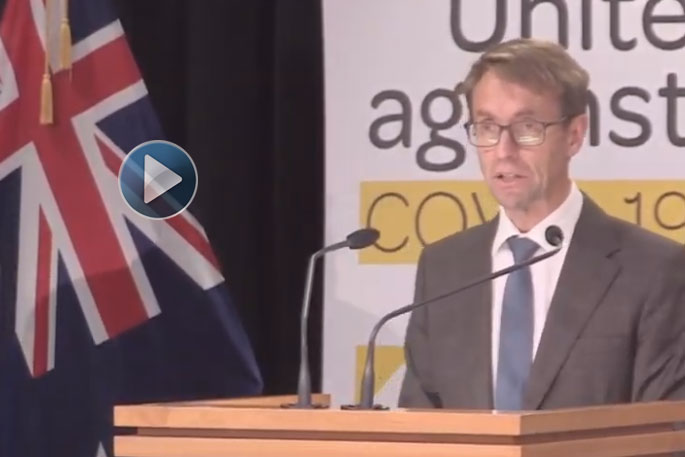 Updated: Director-General of Health Ashely Bloomfield says one person has died from COVID-19 in New Zealand.
The woman, who was in her 70s, was initially diagnosed with influenza. She died this morning and was from the West Coast.
There is now a total of 514 confirmed and probable cases of COVID-19 in New Zealand.
He says there are 63 new cases as of 9am this morning.
60 of those cases are confirmed, and three are probable.
"We currently have nine people in hospital with Covid-19. One of those people is in ICU on a ventilator," he says.
Ashley says 56 people have now recovered from Covid-19.
"We are still seeing a strong link to overseas travel," he says.
Earlier: The All of Government COVID-19 National Response will provide an update at 1pm today.
Director-General of Health Dr Ashley Bloomfield will deliver a health update.
Yesterday officials reported 83 new cases of Covid-19 in New Zealand, made up of 78 new confirmed cases and five probable cases.
This brings the total number of cases in New Zealand to 451.
Director of Civil Defence Emergency Management Sarah Stuart-Black said yesterday that two people are in intensive care units and one is on a ventilator
Fifty individuals have recovered, and 12 people are in hospital with Covid-19.
Three people are in Wellington Regional Hospital, two in Nelson Hospital, two in Whangarei Hospital and one each in Auckland, Waikato, Taranaki, Dunedin and Greymouth hospitals.
Laboratories are working to process and report test results as quickly as possible, says Sarah.
The average daily test number over a seven day period is 1613.
More on SunLive...