COVID-19 to test virtual classrooms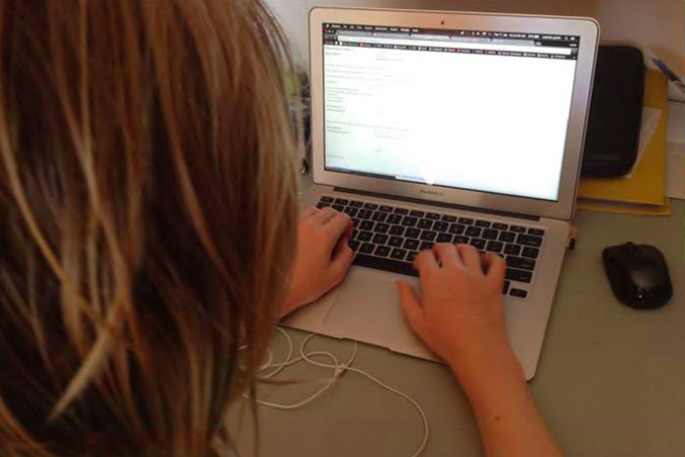 At least three Tauranga college principals are confident that despite COVID-19 school closures their students will be able to continue lessons at home thanks to web-based learning apps.
Online learning tools including Google Classroom, Education Perfect and eTV are expected to see those schools already using them, be well-placed to deal with a distance-learning situation.
All that's needed is access to a computer and an internet connection.
Tauranga Boys' College Principal Robert Mangan has emailed parents to assure them that their sons' learning can continue to be managed online via Google Classroom.
TBC has used the app for five years. It allows teachers and students from all classes to set, write, submit and grade schoolwork online.
"Some practical option subjects, such as Building-Related Trades, Drama, and Hospitality will be limited, however those subjects have theoretical components that we can deliver remotely," says Robert.
He estimates that 95 per cent of his students would have access to a computer and the necessary internet connection outside of school.
Otumoetai College is similarly prepared.
"All of our departments are able to provide online learning," says principal, Russell Gordon.
"For those NCEA standards with more practicable elements in them, most departments are able to reallocate their standards to ensure that these could be completed in school later in the academic year," says Russell.
Tauranga Girls' College Principal Tara Kanji says TGC students and their teachers are also connected to Google Classrooms and that teachers are receiving additional professional development to support them through this unprecedented time.
"We have undertaken an… assessment and know approximately how many students and families do not have suitable devices and or access to the internet.
"We have a device loan system ready to use should we require [it] and we have met with an internet provider with a plan to support this aspect," she says.
While Tara appreciates the benefit of such technology to support students in what is an unprecedented situation, she says remote learning will not suit everyone.
"Unfortunately, even with access to tools like computers, there will be some students who may not engage in this way and we will endeavour to support them as best we can.
"We will again need the support of parents through all of this," she says.
"We, along with all schools, are developing a new normal during a very rapidly changing environment and will continue to assure all who are connected with TGC with facts and a calm focus on learning," says Tara.
More on SunLive...