Great Barrier Isl residents irritated by boaties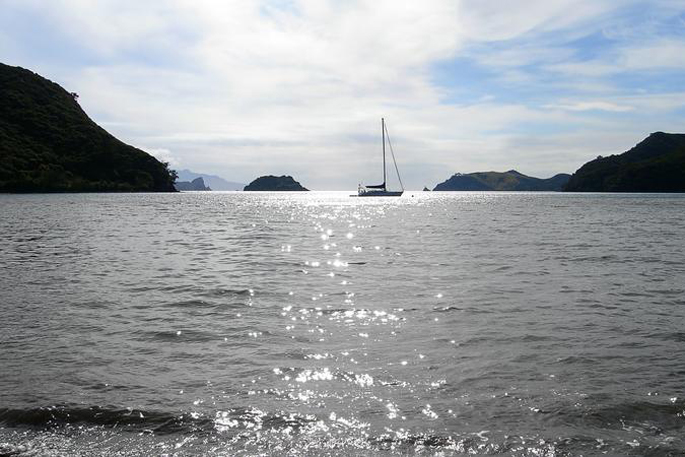 Police have become involved in a stand-off between irate residents on Great Barrier Island/Aotea and boaties anchored up in their waters for the lockdown.
The chair of the Great Barrier/Aotea Local Board, Izzy Fordham, says an estimated 50 boats are anchored in one harbour alone.
She says they are a burden on limited resources and police are investigating.
"Us locals were all trying to do the right thing, stay home, live within our bubble because if we get to the stage where we have community transmission of this disease and this sickness, goodness knows what it will do to our island."
Izzy says the boaties were being "totally irresponsible" because they could spread coronavirus.
A daily flight will deliver food, mail and medical supplies to Great Barrier Island/Aotea residents during the lockdown, and transport essential service workers.
Auckland Council has guaranteed the service through its Auckland Emergency Management function.
Mayor Phil Goff says the flights - by Barrier Air - would allow more than one tonne of goods to be delivered every day.
It follows residents' concerns visiting boaties were flouting lockdown rules and depleting stocks at the island's only supermarket.
Izzy says the deliveries would be a huge relief.
"Normally with both the airlines we would have approximately 56 flights in and out in an ordinary week, this will be cut to round about 14. But that's okay too 'cause we can work around things, we really can, we're used to that on the island."
She says the Sealink ferry service would operate for essential services one day a week.
More on SunLive...