A different approach to ANZAC Day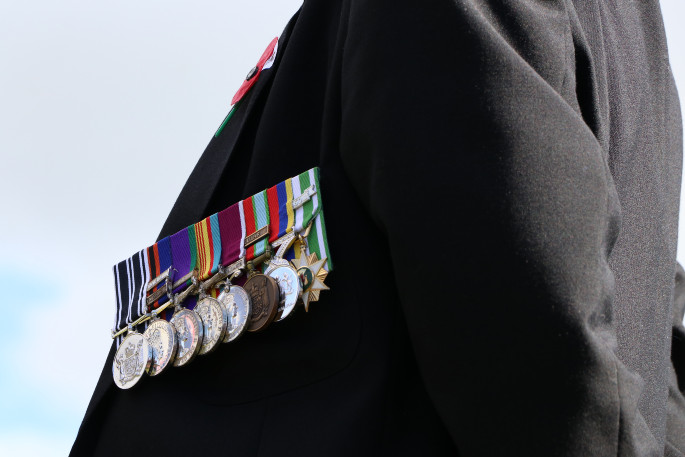 ANZAC Day across New Zealand will be different this year due the widespread of cancellations of ANZAC Day remembrance services.
The cancellations come as the outbreak of COVID-19 becomes more serious every day, but members of the community from across the country are still planning to get together but in different way where we can still keep our social distance.
Posts have been making their way across Facebook with people planning to stand at the end of their driveway at 6am on Saturday, April 25, and have a minute of silence to pay their respects to those we lost during the Gallipoli Campaign during World War One.
"I think it's a lovely idea," says Mount RSA club support manager Peter Moss. "I would certainly be into that.
"We believe ANZAC Day does deserve to be commemorated, we just don't want to put people in any danger. It's a pretty special day and while we've still got a number of World War II veteran and veterans from Vietnam, Korea, Afghanistan and all the other areas of conflict, it's good that it's being acknowledged."
Peter says he knew that cancellation of events was coming.
"It's pretty obvious with gatherings and what Jacinda and everybody's been saying about gatherings, we can get up to 15,000 at our dawn service and that would be pretty uncaring for us to have that many people and potentially at risk."
He says he is hoping that it will be a postponement rather than a total cancellation.
"I know with Poppy Day they're talking about having the Poppy Day on Armistice Day on November 11, so it's not all doom and gloom, and maybe we could use Armistice Day to have a commemoration instead of ANZAC Day for this particular year.
"That's up to higher powers of course, but at least it means we haven't given up completely."
Tauranga City Council's general manager for community services, Gareth Wallis says the council are aware of the plan for the 6am minute silence on Saturday, April 25.
"We think it's a great idea. We're currently working with Mayor Powell and the Tauranga and Mount Maunganui RSAs to decide how we commemorate ANZAC Day 2020 in the current environment and what that may look like," says Gareth.
Peter says we certainly can't lay in bed on ANZAC Day because it is a tradition.
More on SunLive...