Building a school for those in need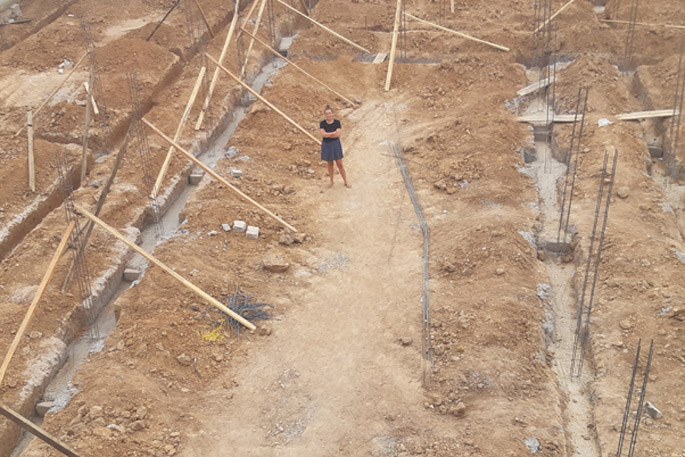 When she was younger, Jaimee Perrett lived in Kaitkati with her family growing kiwifruit and avocados.
Now, she is a teacher and is currently over in Ghana, West Africa, building a school.
She first arrived in Ghana in 2014 to teach English to the school and stayed there for four months.
"The school is run by a family who I now consider my own. It was the love I received from this family that continued to inspire me to make their dream come true.
"It was obvious then that this school needed to be rebuilt because it was only ever built as a temporary structure. It has been costing the school so much money that the chance of them ever being able to afford a new one is impossible.
"When I was here in January 2019, it was a friend of mine from Portugal, who suggested we do a fundraiser to raise enough to rebuild the school. After I said yes, I spent the rest of my trip in Ghana doing budgets instead of teaching. It was a lot of new learning for me."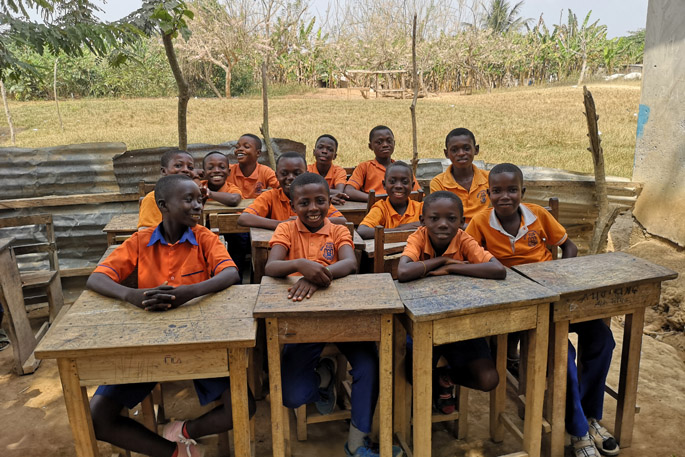 Jaimee is now at the school for the fourth time, rebuilding it using all the money raised since March/April last year.
For now, it is just one school that Jaimee is helping build. She says the circumstances and close relationship with the family is the real drive behind what they are doing.
"It is a whole lot of small projects that has grown into something much larger. We are now a registered charity as we hope to continue to support this school in the years to come.
"Our long term goals are new desks, more toilets, educational resources and financial support to more families that struggle to find the financial means to send their children to school. Eventually, we'd like to install solar panels because the power supply in the village is very irregular. A new school bus would be a dream come true too, then we would be able to bring children from smaller nearby villages to school."
The school has 300 students attending, and once finished there will be 12 classrooms. Jaimee says the new school building is a starting point.
"Once they have a safe a secure learning environment they can focus more on the education. I am a teacher as well, so I understand the necessity of having a decent learning space. Right now, the children are learning in classrooms held together by pieces of wood and old tin roofs. If it is raining, you can't hear anything. If the rain is heavy, the classrooms can flood. And in the hot weather, the heat can be felt as if you are standing in direct sunlight.
"Once the school is built, there will be capacity for more children to attend school. This school is all inclusive: all religions, children with disabilities, children with learning difficulties, and poor families are all welcome here. It really is a place the village needs."
The school is also an orphanage. Jaimee says the next steps will be to improve the sleeping and eating areas so that the family can accept even more children than there already is.
One thing Jaimee says she loves about Ghana is the culture.
"It reminds me of Maori culture. Their idea of community and holistic living is very similar. All children are looked after by all parents. The kids here are amazing with poi and they love New Zealand music – especially Tiki Tane and Stan Walker. They know a lot about our native language and culture and they get excited when I give them translation in Maori.
"The biggest difference is the heat. It is so constant! The food is different too – cooked outside on open fire. Most of the ingredients come directly from the farm and if not, then the local market.
"The living conditions are similar to camping at home. Long drop toilets, bucket showers, bunk bed and outdoor cooking. I wouldn't want to any other way."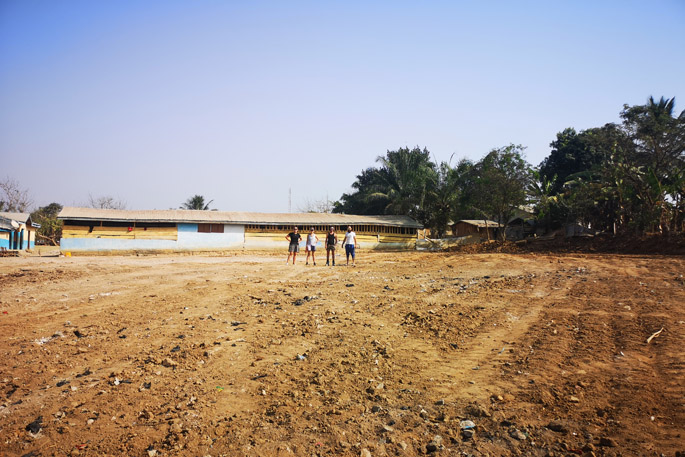 Just like New Zealand and the rest of the world, Ghana is also affected by COVID-19. As of Thursday, March 26 they had 68 cases of the virus with three people losing their lives.
Jaimee says Ghana was quick to announce a border closure just days after the first cases were announced.
"We feel like the government has taken a very strong stand for protecting their people. We feel very safe and everyone is healthy and in good spirits. We were due to have more volunteers arrive over the next two months but with Ghana closing its borders and the decision not to risk the spread of the disease, most have decided to stay put.
"So, the only negative affect here right now is the fact that the progress of the school will slow down a bit. Everyone still intends to get over here when and if they can, and the locals are doing their best to keep things moving too.
"We just have to take care of ourselves and each other during this time – putting health first."
A give-a-little campaign is still running and people are encouraged to keep up to date with the project on Facebook and Instagram @GFSTetrem.
More on SunLive...