Growers stay positive in COVID-19 pandemic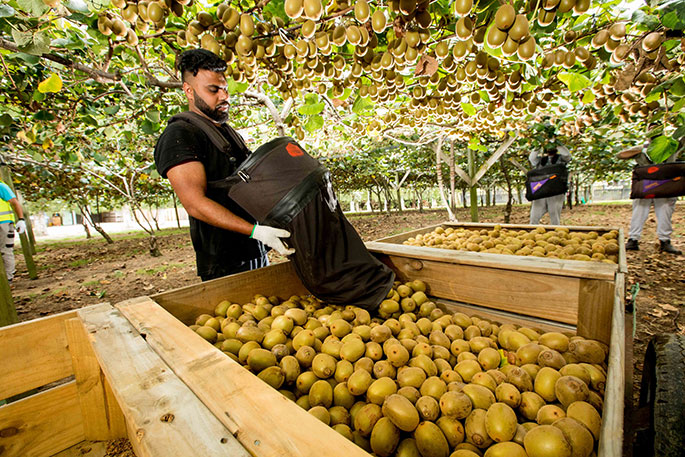 The kiwifruit industry is short 1300 workers who can't enter New Zealand under COVID-19 border restrictions, but growers are focussing on the positives.
"We have a great opportunity to employ New Zealanders who wouldn't otherwise be employed, and to earn an income for the regional and national economy that wouldn't otherwise be earned," says New Zealand Kiwifruit Growers Incorporated chief executive officer Nikki Johnson.
"It's really important that the industry strives through COVID-19. It will present some challenges, but I am confident we can get through them."
Before COVID-19 became rampant in NZ, NZKGI, who rely heavily on Recognised Seasonal Employer workers from overseas, were already taking steps to encourage Kiwis to join their workforce.
"There was already a positive uptake from Kiwis because of our targeted Labour Attraction Campaign, which we ramp up in February before the season's peak in mid-April.
"Obviously that has been taken over by the COVID-19 situation. We have less backpackers and RSE workers, but a large number of New Zealanders applying as a substitute to that.
"RSE workers already in NZ who were scheduled to go home have now had their visas extended, which has also helped fill the short fall."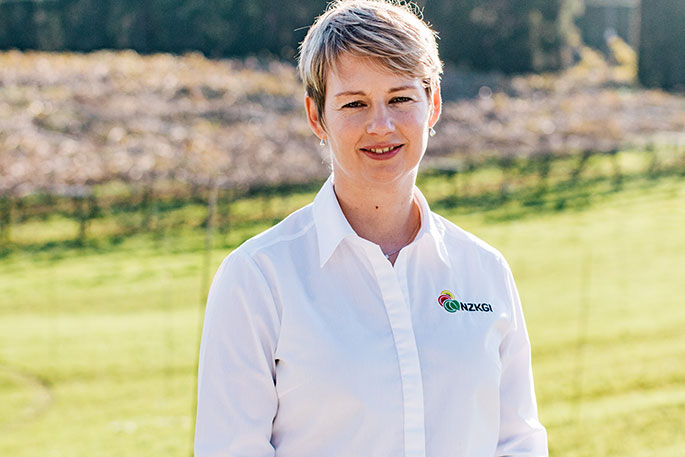 New Zealand Kiwifruit Growers Incorporated (NZKGI) chief executive officer Nikki Johnson.
NZKGI are working with forestry workers to find them employment in the Kiwifruit industry, particularly in transport roles for truck and forklift drivers. This process began well before the lockdown, as the forestry industry was affected early by COVID-19.
Under Alert Level 4, orchards and pack houses have had to adapt their workplace to meet hygiene standards.
"There are more bins so pickers can spread out across the orchard, and people using the same bin stagger themselves so they remain two metres from each other."
Pre-employment protocols ensure recent travellers have self-isolated for two weeks, and only those under 70 without compromised immune systems are employed.
"Anyone with any signs of illness will not be able to work with us, and those currently employed will be continually checked for symptoms."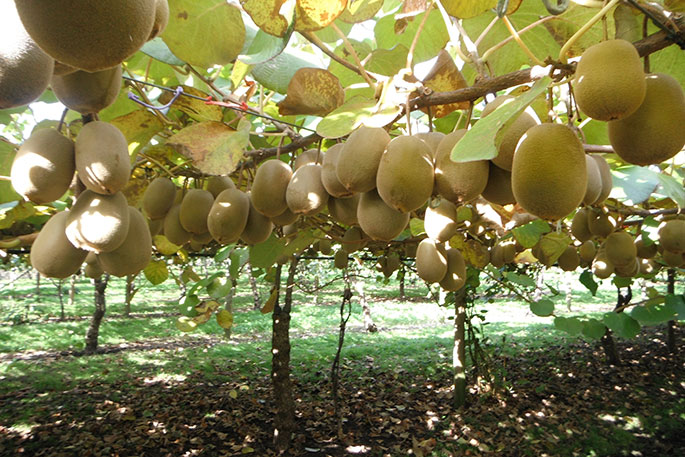 Kiwifruit is New Zealand's largest fresh horticultural export.
Trevelyan's pack house in Te Puke have a team dedicated to making sure staff are washing their hands and social distancing.
"Security has doubled, and cleaning staff has tripled," says Trevelyan's managing director James Trevelyan.
"We have masks available, and check peoples temperatures regularly. To make social distancing easier, we have purchased a large outdoor tent for staff breaks."
He describes the cost of meeting these standards as "significant".
"But that's life, you roll with it.
"There has been a churn over of staff, because we are all different in how we react to situations like this. Some people are happy to work with risk, and others can't cope with it mentally – and that's OK.
"You could look at it like we've hit a bottom of sorts. But, rather than that having a negative impact, our staff have become really energised in wanting to build it back up.
"I just had someone call me to share an idea on how we can take temperatures more efficiently. Having such keen attitudes makes it a great place to work."
The kiwifruit industry has employment opportunities available across the BOP. For more information and listed vacancies, search Kiwifruit Jobs New Zealand on Facebook.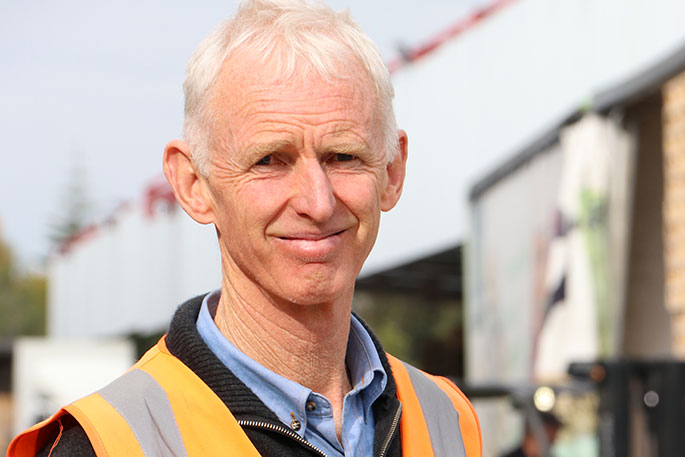 Trevelyan's managing director James Trevelyan.
More on SunLive...