Supermarket ramps up sanitisation measures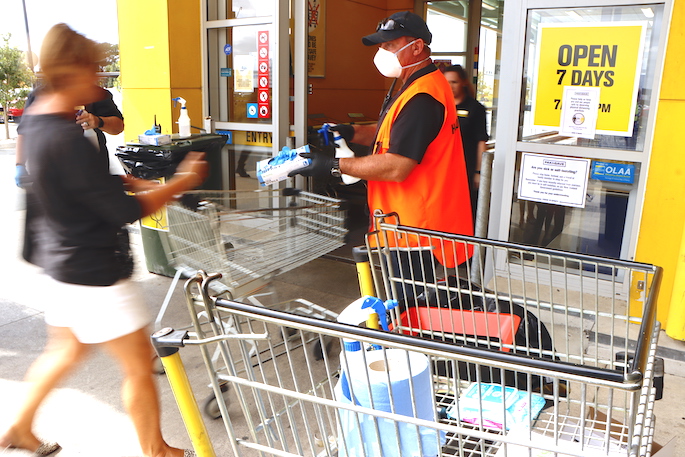 Before shoppers enter Papamoa PAK'nSAVE they are offered gloves, hand sanitiser and trolleys are disinfected.
This initiative to help fight against COVID-19 has been 'extremely popular', with 99 per cent of shoppers opting for either sanitiser or gloves.
Only 200 shoppers can enter the store at a time, and yesterday morning more than 60 people were queuing up outside PAK'nSAVE before it opened.
Store owner Rob McGregor says they're simply following FoodStuffs protocol, and customers should expect to see these measures in place over the four week lockdown period.
"It's not going to be a normal supermarket experience anymore, but we are doing the best we can.
"By and large, customers have responded fantastically to this."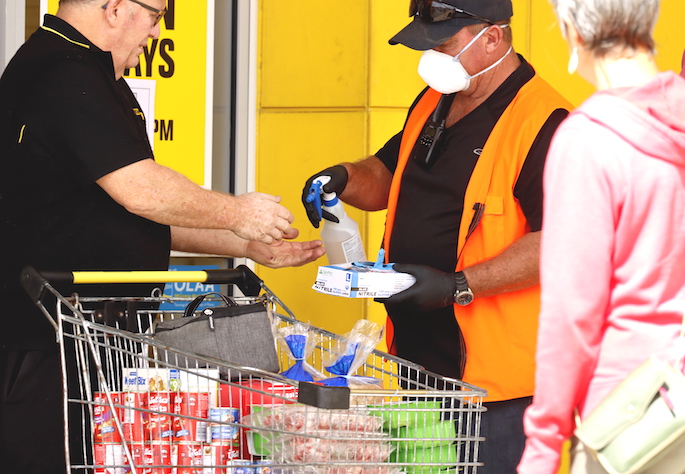 Staff members are working hard to ensure physical distancing between shoppers.
"We are a large store, so we are operating on around 200 people in-store at a time. At that level, people can still have enough space around them."
Later this week, distance screens will be also be installed to separate shoppers from checkout operators.
"This is about what we need to do at level 4. It is unchartered territory, nobody knows what to expect," says Rob.
One customer armed with gloves and a mask ordered his groceries through Click & Collect, saying he did not want to risk entering the store.
"I think it is way worse than people think, and everyone should be wearing masks. My wife is pregnant and I have an autoimmune disease."
His car was packed full with weeks' worth of groceries, however, he says fresh fruit and vegetables would need to replenished every five days.
Rob says Papamoa PAK'nSAVE customers have been buying an increased amount of groceries since Monday's announcement.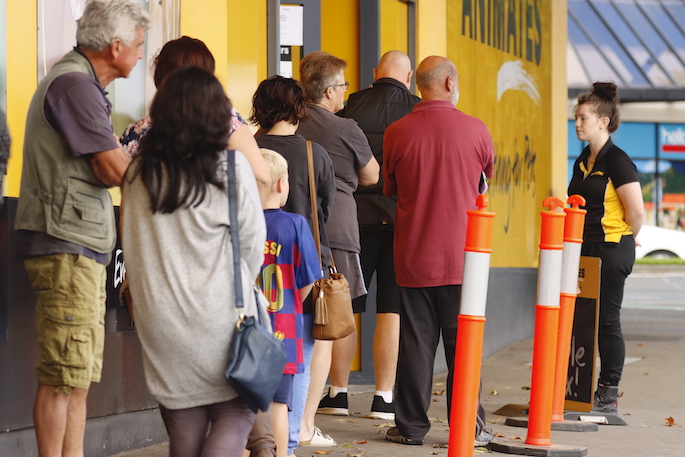 He echoes the sentiment of supermarkets nationwide. "Don't panic buy and be kind."
The store is currently facing issues with supply chains, but Rob reiterates there is no shortage of stock.
"It's about having enough drivers and trucks to get the stock to the locations they are needed. We have enough stock, but the issues are around getting the stock to the location fast enough."
More on SunLive...