Robotics champs gutted by tournament cancellation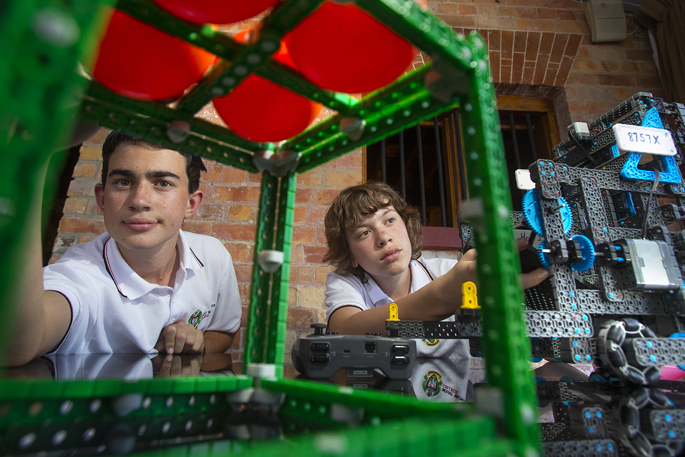 Young New Zealanders who qualified to represent the country are devastated after the cancellation of the 'Olympics' of robotics due to be held in the USA this April.
With the ever-changing developments of COVID-19 across the globe, the VEX World Robotics Championships recently announced its cancellation for 2020, affecting thousands of students globally.
Tauranga teens affected by this cancellation are Sam Orlser, 13, and Luca Ririnui, 13, who make up the House of Science Tauranga robotics team.
They are both year nine students from Mount Maunganui College.
More than 40 students from Auckland, Palmerston North, Feilding, and Christchurch had also managed to qualify for prestigious places to attend the World Championships.
Kiwibots hosts National level competitions where teams compete for a place at the World Championships. These events have also been postponed.
"Our teams who qualify for the Worlds are always in for a once-in-a-lifetime experience - these really are the Olympics of robotics, and with New Zealand being nine times World Champions we really have a good shot at keeping up our records in years to come," says national manager of Kiwibots Janet Van.
"It's a shame we won't be able to do this in 2020.
Each year VEX releases a new robotics design challenge - students from around the world begin designing, building and coding their own robot to tackle the challenge and achieve the highest score in the game.
"As the future of technology continues to evolve, it's more important than ever to make sure we can provide the resources and tools to help young New Zealanders innovate and have hands-on experience as early as possible," says Janet.
"The earlier we can train these engineering skills and expose Kiwis to robotics in the mainstream, the better prepared our future generations are for technological advancement and be leaders," says Janet.
After spending nearly a year building and designing their robots, qualifying teams have worked hard fundraising and saving to get them over to Louisville, Kentucky.
Despite the devastating news about the event's cancellation, students are still showing grace and positivity, says Janet.
More on SunLive...