Tauranga Council services at COVID Alert level 4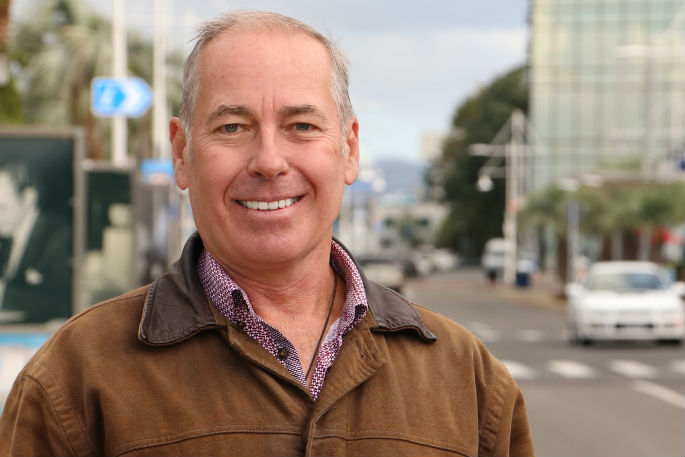 "The lights will still work, your water will still run, your toilet will still flush, and your calls will still be answered."
That's the message from Tauranga City Mayor Tenby Powell, as Tauranga, along with the rest of the country, prepares to self-isolate to fight the spread of COVID-19.
Although this is an unprecedented event, the Council does plan for them, and over the last week they have been putting their pandemic response plan into place.
"It has been a monumental effort by staff, they have been working around the clock to make sure our workforce and resources are focused on essential services. Their dedication to the city and our people has been incredible, but that is our job," says Tenby.
The executive, senior leaders and COVID-19 planning team have been reviewing what work can continue, what will have to be paused and how to redeploy staff from closed facilities and services into critical areas that need more resources, such as the call centre and community welfare.
The Mayor explains that during this time, there will be some disruption to services with staff working remotely and focusing on delivering essential services, but asks for understanding and support.
"The next four weeks, and potentially longer, will be trying times for everyone. I ask that we all support one another and look out for the more vulnerable in our communities. We will get through this together."
Some of the Council's essential services are:
City waters:
Will be making sure the city's water is flowing and our toilets still flush
Waste collection
Waste collection and disposal is an essential service and Council is working closely with city waste providers to ensure waste collections can continue to take place in the safest way possible.
Contacting the council
The customer service centre is closed but the call centre is available 24/7. You can reach them on (07) 577 7000. You can also do many of the things you need from us online – please visit our 'Do it online' page at www.tauranga.govt.nz
Community welfare
Emergency welfare and support services are being coordinated by Civil Defence Emergency Management, for which Council has an essential role alongside partner agencies and organisations.
Transportation
Council will continue to deal with immediate safety issues like dangerous potholes and debris on the road. CCTV cameras will still be monitored, and streetlights will still function.
Communications
The communications team will be on hand to keep communities updated and informed. You can stay up to date by visiting Tauranga.govt.nz or following the Council on Facebook and Neighbourly @taurangacitycouncil

Emergency Management
Civil Defence recovery and welfare functions have been activated. The Council is supporting the Ministry of Health as the lead agency for the national pandemic response.
Council meetings
An emergency council decision-making committee has been formed and will have three members - the mayor, the deputy mayor and a third councillor. The identity of the third councillor will depend on the nature of the topic being considered.
Update on parks and playgrounds
This is not an essential service, but Council would like to inform the public about closures and physical distancing.
Many park gates will be locked. This is so parks staff don't have to unlock and lock each day. As the Prime Minister advised in her address, you can still go for walks in public with strict physical distancing, however, you should avoid touching things, including playground equipment.
McLaren Falls Park is closed to the public, and at this stage Mauao will remain open.
As most of the tracks up Mauao are quite narrow, Council strongly recommends users stick to the four-wheel drive track if climbing to the top, using the 'keep to the left' road rule.
This will enable better physical distancing. The same applies for the base track. If you are passing people, give them plenty of space. We will constantly review this approach and amend as appropriate.
For more information on Council services and disruptions caused by COVID-19 visit Tauranga.govt.nz/covid19. Also follow @taurangacitycouncil on Facebook, Neighbourly, Linkedin and twitter.


More on SunLive...