Proposed Tauranga rates rise reduced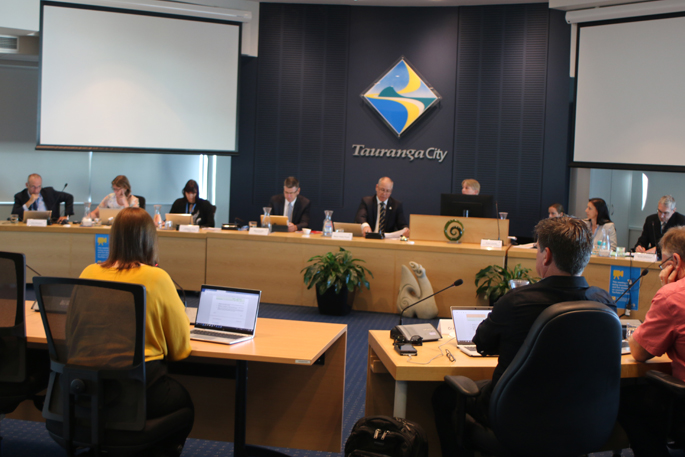 Tauranga City Council has decided to cut a proposed average rates rise for 2020/21 in response to the coronavirus pandemic.

At a council meeting today the mayor and councillors unanimously agreed to consult with the public on a draft Annual Plan budget that would see a 7.6 per cent average rates rise for the year starting July 1.
Three weeks ago, the council had voted to consult on a draft budget with $244 million in capital expenditure with a 12.6 per cent average rates rise. This budget had been aimed at building infrastructure to help our city grow while starting to address council's debt levels.

Mayor Tenby Powell says the world had changed during the past three weeks, and the council's top priority now was to help the people of Tauranga through the developing crisis.

"The current circumstances are unprecedented, and our focus must be on our community before all else.

"It is also extremely important that we communicate and consult with our community about this new plan before we make a firm decision."

Under the new proposal, the owner of a $650,000 median-valued home would pay an extra $2.28 a week in rates.

The owner of a $1.07 million median-valued commercial property would pay an extra $12.13 a week in rates.

During the meeting councillor Steve Morris said he still feels the rates rise is too high and he hopes the 7.6 per cent proposal is a ceiling rather than a floor.
He wants the public to know this is not the final figure but still a proposal and the final figure will be decided in June.
"We are not there yet."
Councillor Dawn Kiddie agreed saying, she wants people in the community to know this is still a proposed rates rise and would not support any resolution as definite because of the unknown factors the lockdown will place on the rate payers and businesses.
Among other resolutions, the council decided:

• to remove a debt management levy that made up a significant portion of the earlier rates increase proposal

• to reduce the commercial differential from the earlier-proposed 1.3 to 1.2. This means that owners of commercial properties would pay $1.20 for every $1 of general rates paid by owners of residential homes of the same value

• to propose a Uniform Annual General Charge of 10%. This is lower than the 15% included in the Long-term Plan 2018-28, and is intended to reduce the rating burden on lower-valued commercial and residential properties

With coronavirus in mind, the council also approved a clause that would allow flexibility to consider other options for the commercial differential and UAGC before the final annual plan is adopted in June.

Public consultation had been scheduled to begin tomorrow, but is likely to be delayed for a short time.

The council will also consult on user fees, the draft Development Contributions Policy and a change to its Revenue and Financing policy.
All council and committee meetings have been suspended except for the Civil Defence Committee and the Emergency Committee that was activated today.
More on SunLive...