SunLive always working to bring you the Bay's news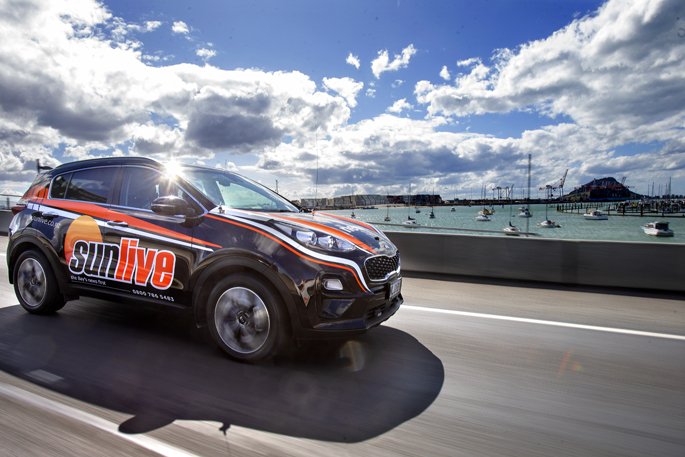 The government's announcement that New Zealand will reach COVID-19 Alert Level 4 within the next 48 hours is causing a lot of uncertainty for everyone.
At alert level four New Zealanders who are outside of essential services must stay at home and stop all interactions with others outside of those in their households for at least four weeks.
As a media outlet SunLive is an essential service so we're are working to provide you with all the information about COVID-19 as soon it comes to hand as well as the news you love to read.
A lot of council services are closing as a result all Western Bay of Plenty District Council libraries, service centres, swimming pools and recycling centres across the district closed at 5pm today.
"Many of our facilities include communal spaces with people in close contact. While they are important hubs across our district our community and our country's health must come first," says council chief executive officer Miriam Taris.
As a result, the following facilities have closed.
• The Centre - Pātuki Manawa in Katikati

• Omokoroa Library and Service Centre

• Te Puke Library and Service Centre

• Waihi Beach Library and Service Centre

• Dave Hume Swimming Pool in Katikati

• Te Puke Memorial Pool

• Community Recycling and Greenwaste Centres – Katikati, Athenree, Omokoroa, Te Puke and the fortnightly rural recycling trial programme at BP Pongakawa
Earlier today Tauranga City Council closed their facilities as well, Tauranga City Libraries, Bay Venues Limited, Tauranga Art Gallery and Baycourt Community and Arts Centre have all closed.
"This decision by us and our partners was the right one to make to protect our staff, community and city. Especially those who are vulnerable, says Tauranga mayor Tenby Powell.
Village Radio will be taking a break from broadcasting due to coronavirus from today.
"Village Radio regrets having to take this step, and apologises to all the loyal elderly listeners for whom Village Radio is a daily companion," says chairperson Brian Williams.
"The majority of volunteers delivering these programmes are more than 70 years old, and are following official advice to stay home."
Essential services will remain open, such as supermarkets, banks, GPs, pharmacies, service stations, couriers and other important frontline service providers.
"Due to the early and strong steps we've taken, New Zealand is fortunate not to be as hard-hit by the virus as other countries but the trajectory is clear. We are under attack like the rest of the world and must unite to stop the worst from happening here," says Prime Minister Jacinda Ardern.
"Schools will be closed from tomorrow, except to children of essential workers who still need to go to work each day including doctors, nurses, ambulance drivers and police. This will be temporary, and schools will close entirely from midnight Wednesday.
"The school term break will be brought forward. For the remainder of this week and through the term break schools will establish ways to deliver teaching online and remotely as quickly as they can."
"Today, get your neighbour's phone number, set up a community group chat, get your gear to work from home, cancel social gatherings of any size or shape, prepare to walk around the block while keeping a two-metre distance between you."
SunLive wants everyone to stay safe during this unprecedented time, be kind to each other, stay in touch and remember the most vulnerable people are the ones we are protecting by following the government recommendations.
Essential services will always be available so please keep this in mind when visiting supermarkets because some people live week to week and cannot afford to bulk buy food or other household necessities.
Take care of each other SunLive readers and remember to email us new tips or photos to newsroom@thesun.co.nz
More on SunLive...