Fast food chains' response to COVID-19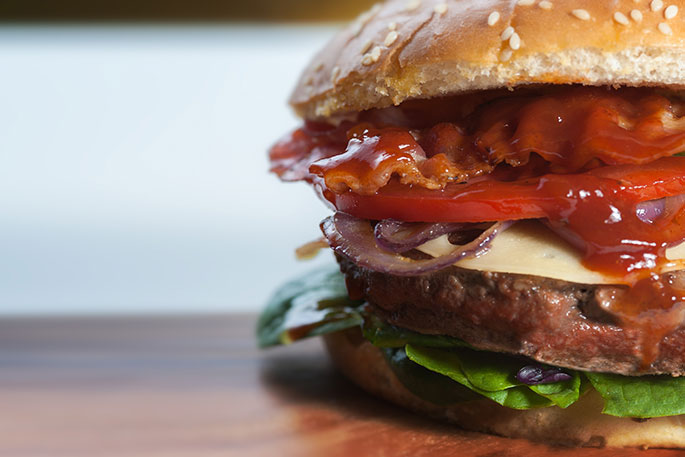 Fast food chains are changing the way they interact with customers because of the quickly evolving situation with COVID-19.
Burger King is closing their dining room seating in all their restaurants until further notice.
"The safety of our guests, team, and community is our top priority. So to make it safer for everyone to practice physical distancing in line with the Ministry of Health guidelines the dining room seating in all our restaurants will close until further notice to help prevent the spread of COVID-19," say a post on their Facebook page.
"You can still get front counter take-away, drive-thru, and delivery through Uber Eats where available. We encourage you to use the BK App for your take-away and drive-thru orders to minimise person-to-person contact."
KFC are also closing their dining rooms as well but take away and drive through options are still available.
"It's unusual times and we know that a bit of comfort food can go a long way, so we're doing everything we can to make sure you can still get your fried chicken fix," says a post on their Facebook page.
"Following yesterday's Government announcement we have decided to make a few changes. The biggest is that we've temporarily closed our dining room seating – but we're still open for take away, drive-thru and delivery. We'll continue to keep our restaurants open for as long as it's safe to do so."
McDonald's are now offering a contactless customer experience.
"Our restaurants are now offering a 'contactless' customer experience to reduce points of direct contact between staff and customers," according to a post on their Facebook page.
The contactless experience involves staff working as the cashier will wear gloves when taking order and changing them regularly.
Crockery and trays will not be used for dine-in customers, with orders served in takeaway packaging, the staff are encouraging payWave tap and go payments, if swipe and pin entry is needed the EFTPOS machine will be sanitised immediately.
"Money-handling best practice will be used, meaning cash and receipts will be handed over by the opposite end and coins dropped into the waiting palm of the customer."
Reusable cups will not be accepted for McCafe beverages and condiments have been removed from public self-service, the post says.
All these measures comes after the government's announcement on Saturday that raises the country's COVID-19 alert level to two.
Level two means the disease is contained, but risks of community transmission are growing.
Some of the measures include, reducing contact, physical distancing on public transport by leaving the next seat empty if possible, limiting non-essential travel around New Zealand and high risk people, those over 70 or with medical conditions are advised to stay at home.
Workplaces are also required to start alternative ways of working if possible for example people working from home, physical distancing in the workplace, shift-based working, staggering meal breaks and flexible leave arrangements.
The government is reviewing the alert level daily and the next press conference is 12:30pm today.
More on SunLive...