Tauranga churches head online with live gatherings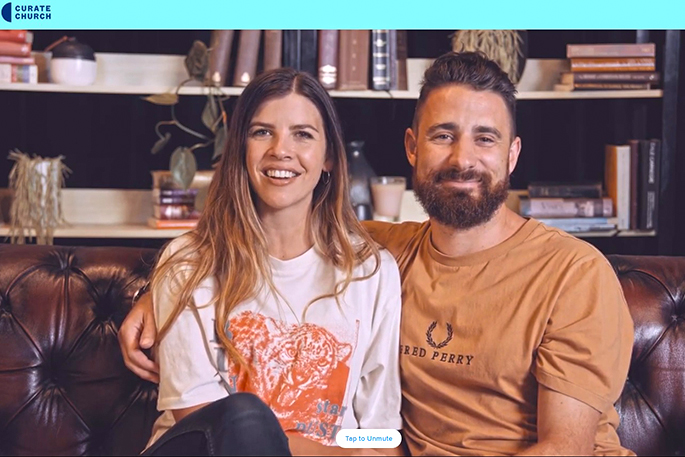 Many churches around Tauranga are going online today as they shift their services to continue to cater to the hundreds that attend their normal Sunday gatherings.
Other churches have had to close their doors and suspend services until future notice.
"Get the kettle going, make some pancakes for breakfast, or a good hearty dinner... for a viewing party this Sunday! Church Online is an opportunity to be more connected than ever before. So let's keep doing life together!" says a spokesperson for Curate Church Mount Maunganui on its Facebook page.
History has shown that many times the church has gone 'underground', mostly during times of loss of religious freedom. NZ's COVID-19 Alert Level 2 means that the disease is contained but the risk of community transmission is growing. Mass gatherings of 500 people or more in close proximity outdoors, or 100 people or more indoors, are cancelled.
Curate Church and Bethlehem Baptist are two local churches which have switched to an online church experience from today.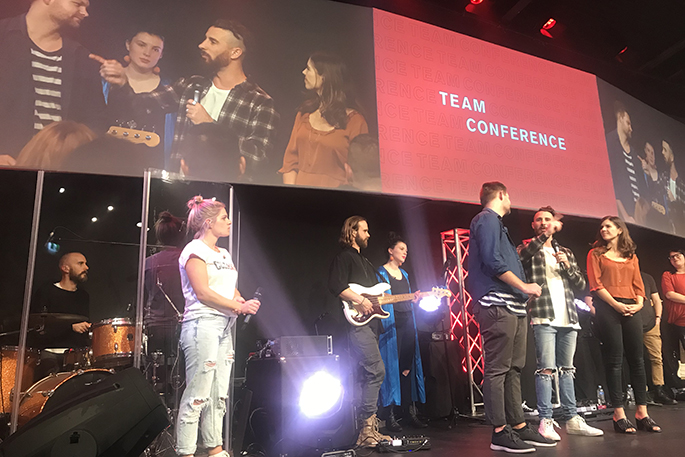 Joel and Katie Milage with the Curate Church Mount Maunganui music band
Curate Church
Curate Church, which has grown rapidly over the last five years expanding to gatherings at Mount Maunganui, Tauranga, Whakatane and Auckland, has gone live this morning at 8.30am, 10am, 11.30am, and will continue on with more live 'church online' sessions today at 4pm, 6pm and 8pm.
Curate's goal, as stated on their website is "to be a global movement and voice releasing people's potential in Jesus, by creating communities where people can belong, believe, become and build'.
"As you know the situation in NZ with coronavirus is constantly developing, and as one of the largest organisations in the Bay of Plenty, we feel we have a social responsibility to partner with the Government helping slow down and prevent the spread of Coronavirus, particularly to the people most vulnerable in our community," says pastor Joel Milgate.
"And so from this Sunday [March 22], all of our gatherings in all of our locations are moving to online only. And that's really exciting because it gives an opportunity for us to gather together in smaller groups and be part of it online.
"We believe that it's a really exciting time. It's a time where we have the opportunity to kind of shake up the way that we've been doing things.
"We'll be doing this for as long as we think it's the wise thing to do."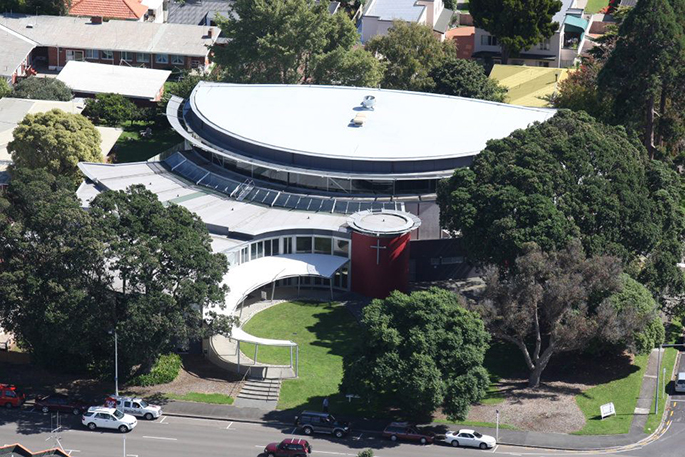 Holy Trinity Tauranga. Photo: Facebook.
Holy Trinity Tauranga Church
Tauranga's Holy Trinity Church in Devonport Rd has had to make the decision to close its doors until further notice.
"Sadly, in light of the Prime Minister's address to the nation at lunch time on 21st March, I am announcing that all church services at Holy Trinity Tauranga from 22 March 2020, and the planned Parish Prayer meeting at 4pm tomorrow, are cancelled until further notice," writes Vicar Dale on the church's Facebook page.
"This is something that our Diocese has directed us to do and something that the wardens and I believe we need to do.
"It is vitally important that we keep all our parishioners as safe as possible and that we follow our government's advice."
The church's 'English as a Second Language' classes on Monday are also cancelled.
"Furthermore, my hope to keep our buildings open for prayer will need to be reconsidered," says Vicar Dale. "Re Lifegroups and other parish groups: please consider how best to keep connected in a way that keeps everyone safe, especially those over 70 and those with medical conditions which mean they need to stay at home."
The vicar suggests that parishioners light a candle at 7pm this evening and every Sunday evening while the worship services are suspended and pray.
"Pray for your families, your neighbours, our country, and those ill with the virus. Pray for our health professionals and all those on the frontline who are working tirelessly to care for our community. Pray for the lonely and the frightened. Pray for the courage and grace to be a comfort and a light to the world."
Vicar Dale plans to communicate regularly by email and share at-home worship options.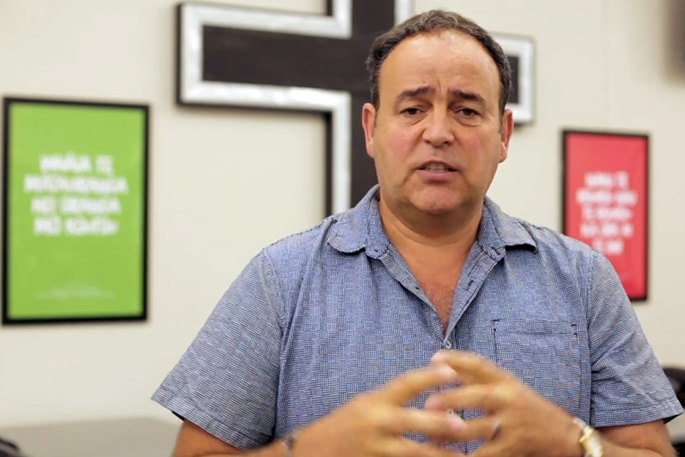 Craig Vernall, pastor at Bethlehem Baptist Church
Bethlehem Baptist Church
Pastor Craig Vernall from Bethlehem Baptist Church hosted a live session this morning at 9am and will be hosting another live session tonight at 6.30pm.
"Based on the government decision to limit gatherings to under 100, we are cancelling our Sunday services at the campus and going fully online," says Craig.
"We will have two different live streaming services this Sunday, 22 March, at 9.00am and 6.30pm. These live sessions will be available through our website or through our Facebook page. During these sessions, there will be live hosts available to speak with and to pray with you.
"If you miss either the 9.00am or 6.30pm session, don't worry. Once the sessions are finished, the videos are available to watch anytime afterward. You can watch it later on Sunday or anytime during the week."
Craig is encouraging the congregation to continue meeting in smaller groups, called 'Life Groups'.
"This is where community is really fostered and people are deeply cared for, so please take advantage of this time to keep meeting together. Your group may decide to watch the sermons together, and we will continue sending our leaders copies of the sermon group questions. If you are not part of a Life Group and want to join, contact us at https://bethlehem.org.nz/groups/.
Bethlehem Baptist is also forming plans to do video sessions and provide parent resources from their Kids, Phase and Youth ministries. Their weekly ministries - Encore, Serious Coffee, Mainly Music, ICONZ, Marriage Course - will be continuing in different capacities.
During the days on Monday through Friday, pastoral staff on site at the building will be available to talk and pray with people, and eventually, open drop-in times for reflection and prayer will be added.
"Most importantly, remember that even while things have dramatically changed in one week, we are still the Church, we are still God's people. We have an eternal hope in our God through Jesus Christ. He deeply cares for us, and He is walking alongside each of us through this crazy time. And, with God's strength and power, we will stay in community as the Church, doing life together," says Craig.
More on SunLive...