Entertainment shut down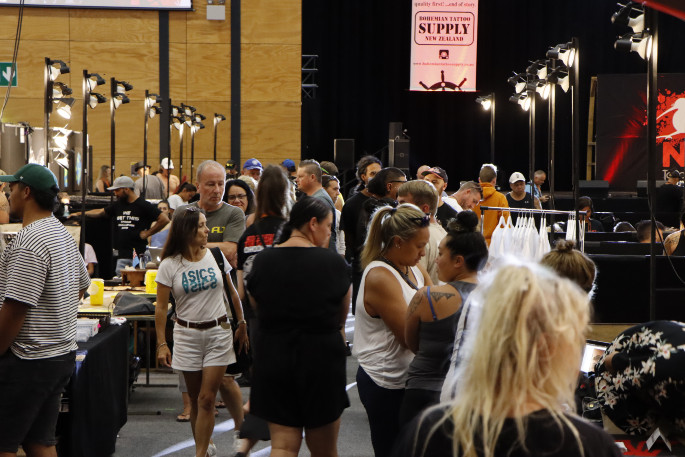 The Bay of Plenty events calendar is looking pretty thin as organisers heed advice to shut down public gatherings.
The COVID-19 outbreak is now a pandemic and the government has placed restrictions on large gatherings.
The Tauranga Jazz Society is just one of the many organisations that had to make the difficult decision to cancel.
"Following the recommendation of the New Zealand Government and public health officials, we regretfully announce the 58th National Jazz Festival has been cancelled due to COVID-19 concerns," says general manager of the Tauranga Jazz Society Mandy Ryan.
Alternative dates are being considered for the 43rd National Youth Jazz Competition, Mandy says
Director of Bay Explorer Brendon Stone is one of many of businesses affected by the cancellation of the Jazz Festival. He was planning to have a jazz band playing on harbour cruises.
"We had applied for special licenses for liquor, so there has been a disruption to the business and the time, energy and money put in towards something like this but at the same time I understand and support the organisers in having to cancel the event."
He has made contact with the festival organisers to see if they would be happy for them to use the same entertainers and is waiting for a response from them.
Volfest 2020 is another local event that organiser Volunteering Bay of Plenty have had to make the hard call on.
"With new measures in place to attempt to contain the spread of the disease in New Zealand, we have decided the only responsible action is to postpone our VolFest event to early next year," says the official post on Facebook.
"We really appreciate your support and enthusiasm for VolFest. We will be working hard to keep you informed of our plans to run this event in early 2021."
Tauranga City Council is working with event organisers to cancel public events or mass gatherings where 500 or more people are together in one place, at one time.
"Council will share future updates with event organisers and stakeholders as the Ministry of Health prepares to issue additional guidelines to support decision-making," says general manager for community services, Gareth Wallis.
Baycourt performances have also been cancelled. All ticket holders for upcoming events will be refunded in full.
Other event cancellations or postponements include New Zealand's Oxfam Trailwalker, Tauranga Multicultural Festival, Festival of Disability Sport 2020, Beach Hop, university graduations, council events, ANZAC Day services, Field Days 2020 and speedway.
More on SunLive...