What's on - Rhodesian museum, blueberries and art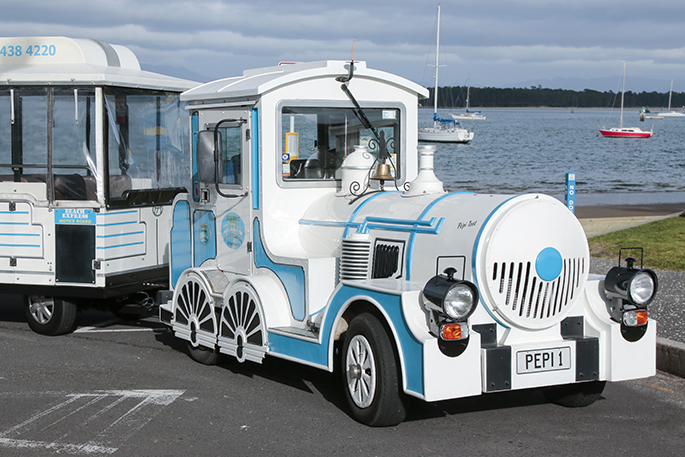 Kia ora and welcome to Saturday. Morena koutou! Me koa te ra.
Today we are expecting a mainly fine day with southeasterlies, gradually tending northerly, and dying out at night.
It's a one-layer clothing day with an expected high of 24 degrees and an overnight low of 14 degrees. Sunset is at 7.26pm.
Remember that sun protection is required from 10.15am until 4.30pm. Cloudy days mask the UV risk.
What's on today?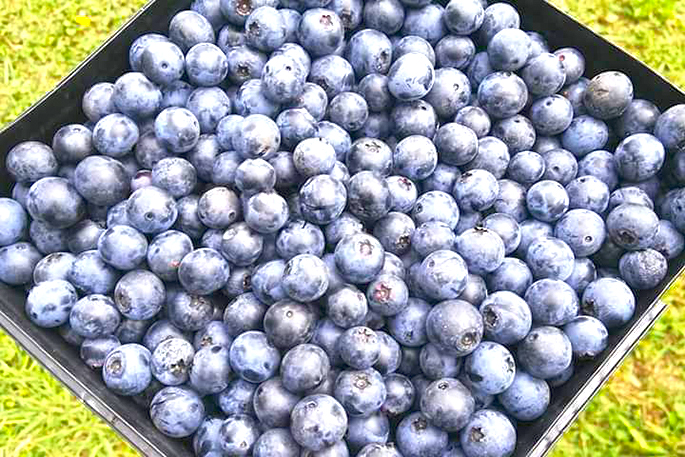 There are still plenty of things to do outdoors over the weekend. This may be the last weekend of the season to go pick your own blueberries, from 9am – 3pm today and tomorrow in Katikati. More info here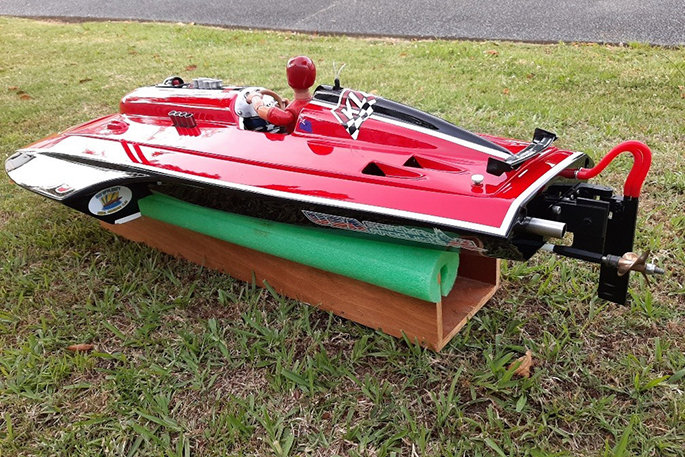 At the Lakes in Tauriko from 10am – 3pm the Bay of Plenty Model Powerboat Club will be racing their boats. Come and watch them have a blast.
At Tauranga Historic Village is an exhibition by Arohanoa Mathews titled 'Ko ahau/I am'. This is on display at The Incubator Creative Hub from 10am – 3pm.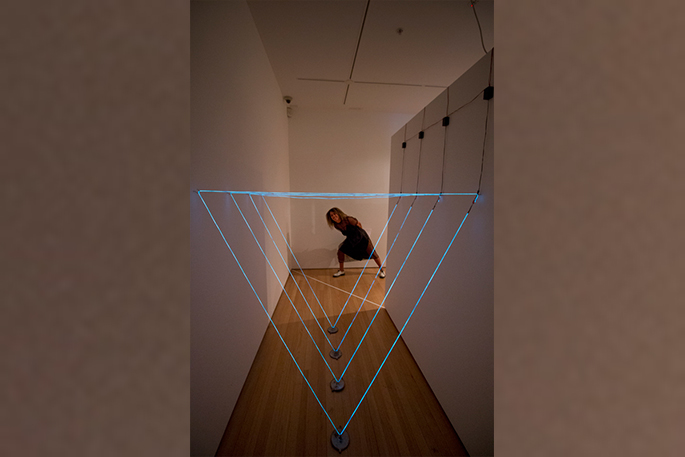 Israel Randell with her winning work, Wahi Ngaro, at the Miles Art Awards 2020 exhibition. Photo: Jamie Coxon
Check out the Miles Art Awards 2020 exhibition at Tauranga Gallery. Free entry.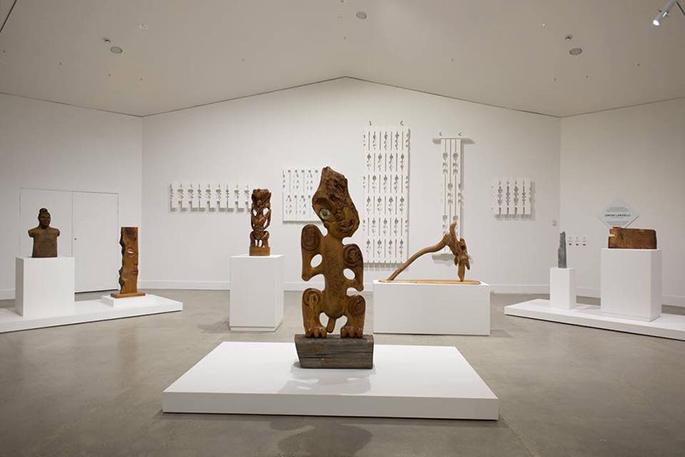 At Tauranga Art Gallery, the Matatoki: Mata a Waka exhibition is the first exhibition to open Tauranga Art Gallery Toi Tauranga's 2020 programme celebrating Mana Moana – Mana Tauranga. The Tauranga Art Gallery is open Saturday and Sunday.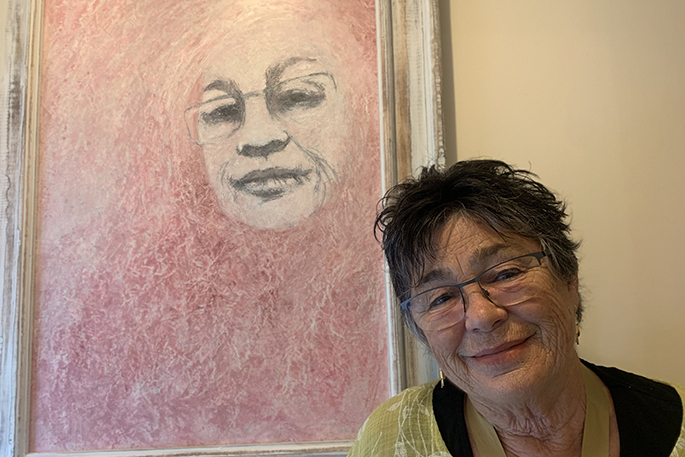 Janice Giles
Lipstick- an exhibition by Janice Giles is now showing at the Cottleston Art Gallery at 128 Oropi Rd. Gallery is open today from 11am – 4.30pm. Click here for more information.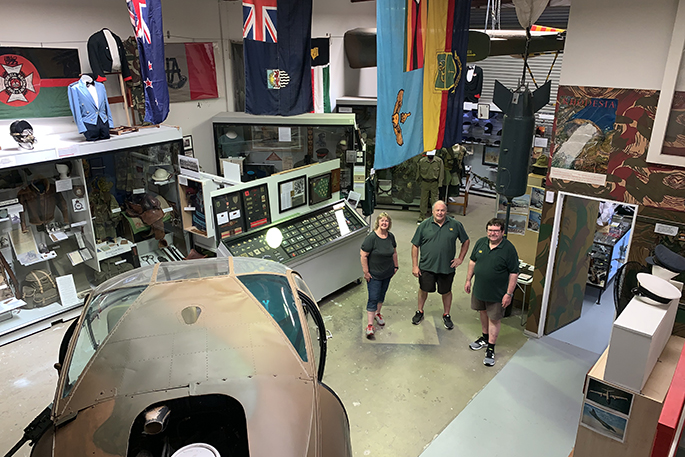 Diana Bomford, Tony Fraser and Hugh Bomford at the Lion and Tusk Museum at Mount Maunganui
Have you been to the Lion and Tusk Museum yet? It's open today from 10am - 3pm at Unit 4, 14 Portside Dr, Mount Maunganui. Come and see a massive display of Rhodesian military history records and exhibits of uniforms, medals and equipment. For more information click here.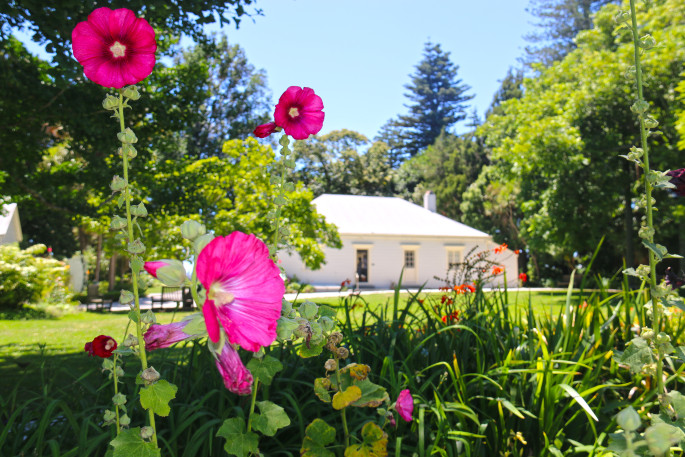 The Elms | Te Papa Tauranga, one of New Zealand's oldest heritage sites is open today from 10am – 4pm and is located in Mission St, Tauranga. Come for a guided tour. More information here.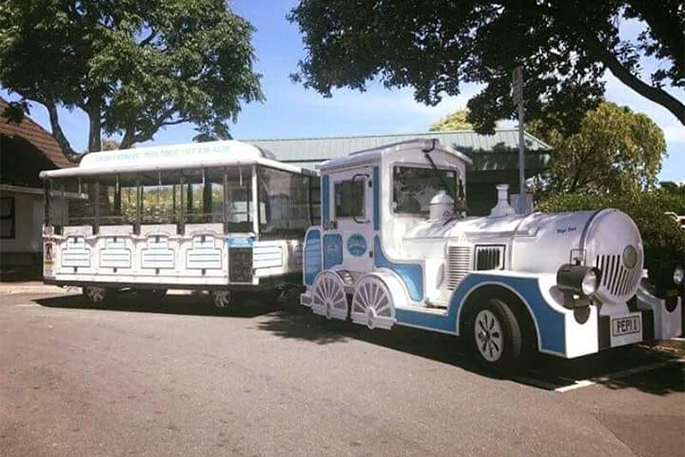 Next to Coronation Park is the Pepi Toot train which will be out about today from 10am – 2pm, leaving from Salisbury Ave outside the Spongedrop Cafe. All aboard! Toot! Toot!
For more of what's happening around the Bay:
Art On The Strand
Original art for sale. The Strand, Tauranga. weather permitting. 9am-4pm. Tauranga Society of Artists
---
Bay Network Singles Club
Social club for over fifties, meets mostly weekends for dinners, barbecues, pot-lucks, shows & occasional outings. Ph Maureen 021 112 307, Jonathan 572 2091
---
Carboot Sale
Tauranga South Community Patrol Car Boot Sale. Greerton Village School 151 Greerton Rd. Setup 7am onwards. Single site $5, double $10. Ph Shirley 577 1116
---
Classic Motorcycle Coffee Meeting
Join us for coffee 10am @ Four14, 414 Pyes Pa Rd & talk classic motorbikes. Join our rides. Ph Don 027 241 3595
---
Croquet
At Croquet Mt Maunganui, 45 Kawaka St. Mon, Wed, Sat 9:15am for 9:30am start. New players & visitors welcome. Jacqui 574 9232
---
Gate Pa Junior Tennis
9am Hotshots 5-8 yrs, 10am Hotshots 9-11 yrs, 11am 12-16 yrs. Coaching included. Ph Turu 021 061 1942 or just turn up to have a go.
---
LOL Laughter Wellness
Sessions on hold due to Covid-19. Keep laughing. Laughter boosts your immune system & suppresses stress & anxiety. Trish 022 036 6768 lollaughterwellness@gmail.com
---
Ottoman Upholstery Workshop
Want to learn upholstery? Cover your own Ottoman with Paula Jones. $145, 28th March 9:30am-4:30pm, The Artery, Historic Village, 17th Ave. Book @ www.theincubator.co.nz. Ph 571 3232
---
Pétanque Tauranga BOP
At Club Mt Maunganui Tues & Sat. Improve your fitness, meet new people. Tuition & Boules available. petanquetauranga@gmail.com
---
St Stephens Jigsaw Library
10am-12noon. Borrow from 500 puzzles (100-1500 pieces) for 50c-$1. Cnr Highmore & Brookfield Tce, Brookfield.
---
Synchronised Swimming
Tauranga Synchro is a friendly synchronised swimming club based at Baywave. Beginners train Sat mornings. First lesson free. Ph Jo 027 543 1697, www.taurangasynchro.co.nz, Facebook: @taurangasynchroNZ
---
Taoist Tai Chi
New beginner classes today: 15 Koromiko St, Judea, 8:30-10am. All welcome, start anytime. Ph 578 6193 or visit www.taoisttaichi.org
---
Te Puke Toy Library
Join up with us & play with quality toys for a fortnightly hire. Wed-Sat 10am-1pm. Friday Playgroups 10am-12pm. 7 Stock Rd, Te Puke 027 263 9309
---
Under The Stars
65 Cliff Rd (opp Mission St) Sat 6pm & Thurs 12pm for meal, showers, toiletries, clothes. Anyone in need welcome.
---
Upholstery - Headboard
Want to learn upholstery? Make your own headboard with Paula Jones. On 4th April 9:30am-4:30pm, The Artery, Historic Village, 17th Ave. Book @ www.theincubator.co.nz. Ph 571 3232
More on SunLive...