Tauranga puts hand up to assist the elderly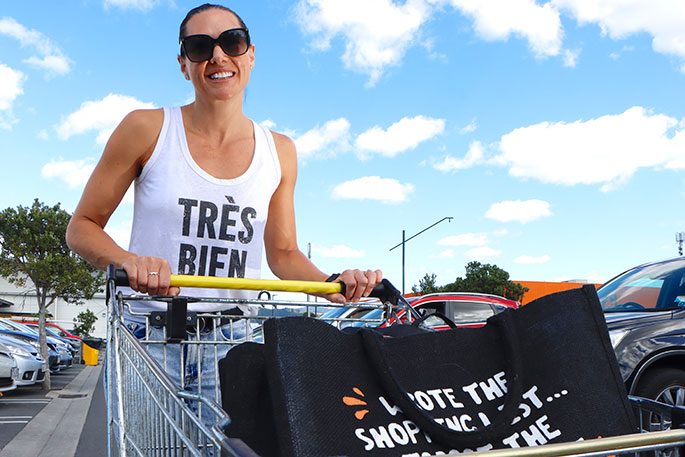 As Age Concern reaches out to the elderly and the anxious caught in the virus scare, a Tauranga woman has also put up her hand to assist and comfort.
Kim Hedges of Papamoa invites the elderly and vulnerable to give her a shout.
"I will drop by, get their grocery list and the money, do their shopping and then drop it off for them.
"That's the way I am built.
"If there are elderly and vulnerable people choosing to self-isolate because they think it's safer in isolation, then I can help them."
Meanwhile Age Concern is appealing to older Kiwis to ask for help and stay connected.
"This is not a time to sit in silence," says Age Concern's chief executive, Stephanie Clare.
"Too often we hear of people not wanting to be a burden or make a fuss. But please make a fuss. We have staff and volunteers who can help direct you."
Age Concern is encouraging friends, family and communities to find new ways to keep connected – Skype calls, delivery a meal, phoning each other, leaving notes of kindness.
But Kim Hedges is already establishing her own connection.
"It's just the way I am built. I think of how I can help in a situation, rather than focusing on myself.
"Watching the world going crazy, stockpiling and thinking of themselves, it just made me wonder how I could help people."
The people she wants to shop for are those self- isolating because they don't feel safe or capable of doing their own shopping or going to the Post Office to send a letter.
"But if someone is self-isolating because they believe they have the virus, then I can still help. I am a smart girl. We will figure a way, so don't hesitate to get in touch with me.
"I understand from the work I do there are a lot of vulnerable people out there."
Kim is main respite carer for a little boy with special needs and a support worker for a tetraplegic man.
Kim starts work at 4pm and does overnight shifts four nights a week.
"So I have plenty of spare time during the day."
And she is willing to give that time away to help those in need.
"It just seems to be a natural thing for me to do."
Find your nearest Age Concern contact details at: www.ageconcern.org.nz
Kim Hedges offer is completely separate of Age Concern but her number is: 0210 905 6847 or message her at: wardkim@gmail.com
More on SunLive...