Tauranga Boys' College going bald for a cause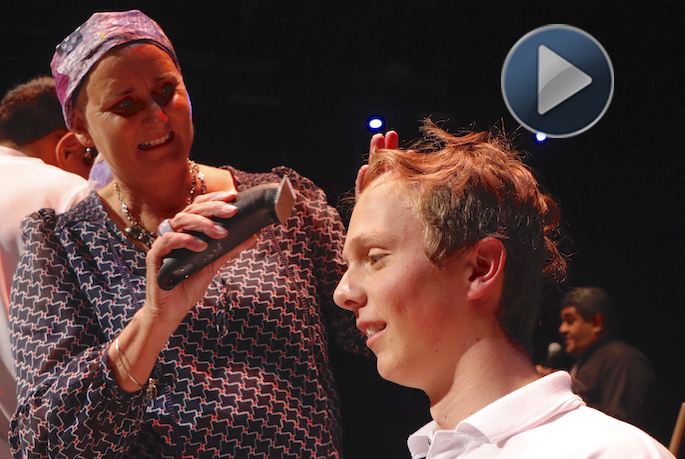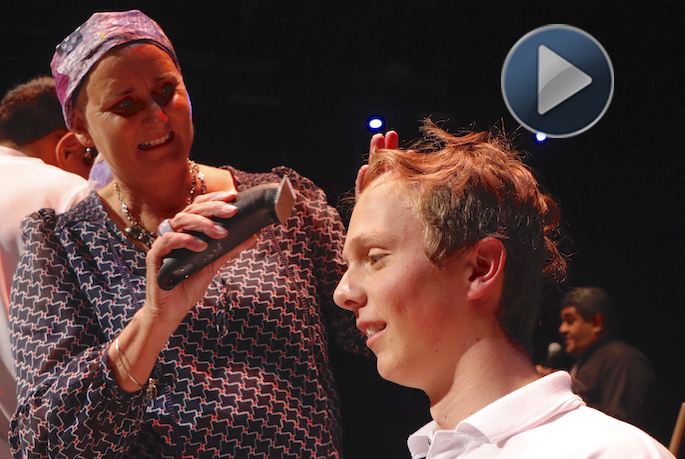 Click the image above to watch the video
A Tauranga teenager's personal connection to blood cancer has inspired him to rally around his school and raise thousands for Shave for a Cure.
Logan Green's mum Helen has been diagnosed with non-Hodgkin Lymphoma, so the Head Boy got together with other year 13 students and teachers from Tauranga Boys' College to raise money for Leukaemia & Blood Cancer New Zealand.
The 16-year-old says a lot of people in the school have a personal connection to blood cancer.
"Multiple teachers have actually gone through it themselves and a lot of people have supported [them]. My mum actually has stage four non-Hodgkin lymphoma at the moment, so that was kind of the driving force as well, but mainly for everyone at the school it was a really good cause."
Eight prefects and 18 staff including the Principal Robert Mangan and teacher Michelle Ormsby, took to the stage of the performing arts centre to have their heads shaved this week.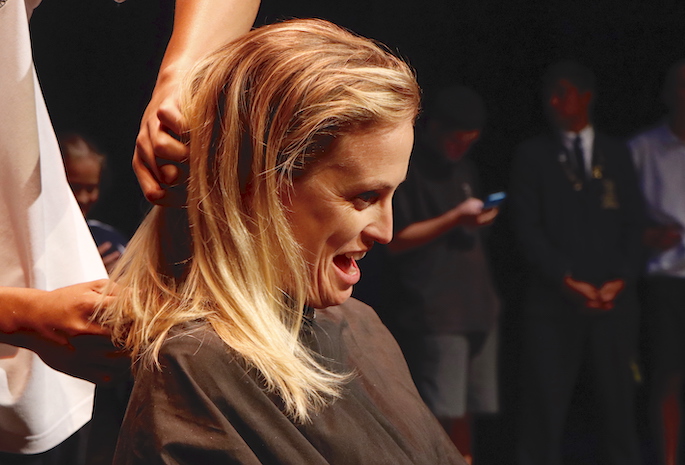 Teacher Michelle Ormsby lost her locks for the cause.
Michelle underwent the most dramatic transformation, as her shoulder length blonde locks hit the floor.
"Straight away I felt really cold. I feel really good, I haven't seen much of myself yet, but no I'm feeling pretty good. Happy I've done it," she says.
"I did this because I have lost people to cancer in the past and I'm very good friends with somebody else who is a survivor of Hodgkin's lymphoma. So the cause for Logan struck a chord and I thought it'd be a really cool thing to be involved with."
For those nervous about going bald for the cause, Michelle recommends giving it a go.
"If anyone's considering doing it, I think they definitely should. It feels really, really good, especially with everything going on at the moment out there to be able to help people and do something positive, that's actually a really cool feeling."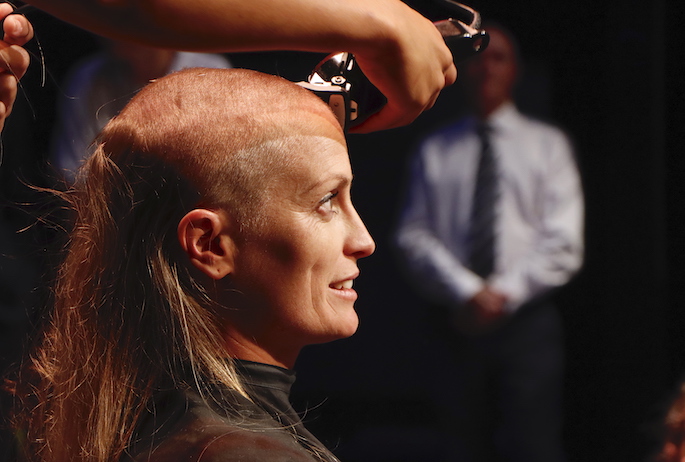 The team has raised $17,834 so far and Michelle has raised the most for an individual with $3233 following closely by the principal with $2323.
The college has raised the second highest amount in the country for an educational institution.
Robert challenged the students to each donate a dollar so he could boost the total by $2000.
"I did hope to increase the return of the money raised by the principal doing it. So I put a challenge out to the boys to raise a dollar each, there's more than 2000 students at the college," says Robert.
"Our student leaders have done an outstanding job in generating interest, a significant number of prefects and staff were contributing [or] taking part in it, so I thought then I should do that as well.
"It feels really good to have supported the cause and also supported other staff and students that have got behind it.
"I'm sure it will be some novelty for the students in the playground, but after that passes, then it'll be just the same as normal," he says about his clean shaven head.
"I've done number two before, but that was many years ago. My hair was a different colour at that stage and probably a lot thicker."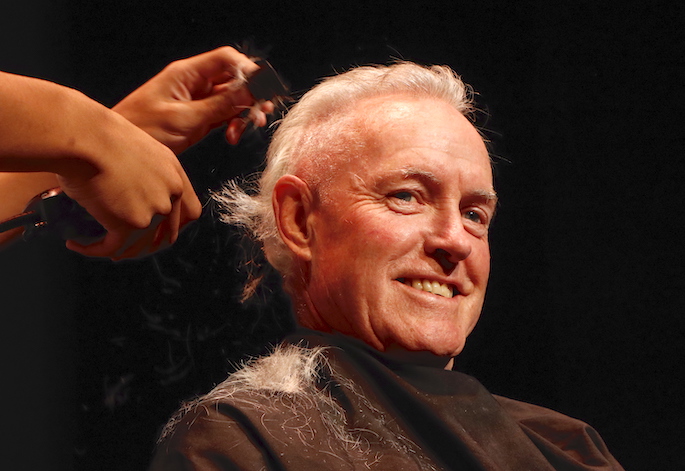 This the first time Principal Robert Mangan has gone bald for the cause.
Originally they had planned to shave their heads at the outdoor stage but because of the new government regulations banning outdoor gatherings of more than 500 people they held it inside and live streamed the event.
"We had 800 on the Instagram live stream that's how we tried to keep the boys involved because they couldn't watch it in person," says Logan.
"We want to thank the whole TBC community because obviously it wouldn't have happened without them."
More information about Tauranga Boys' College Shave for a cure page can be found here.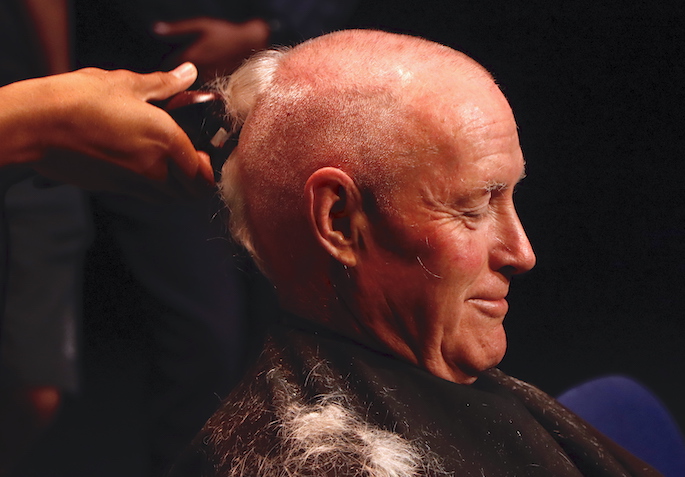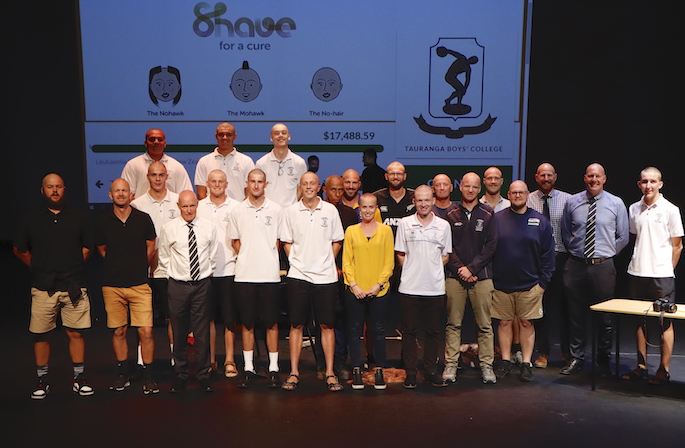 Tauranga Boys College teachers and prefects sporting their new haircuts.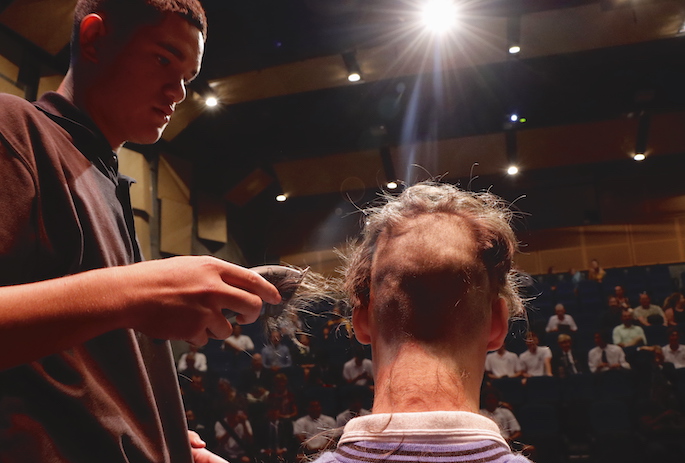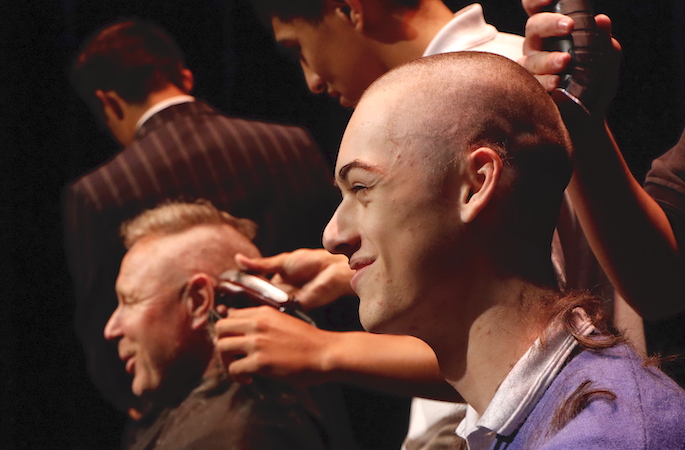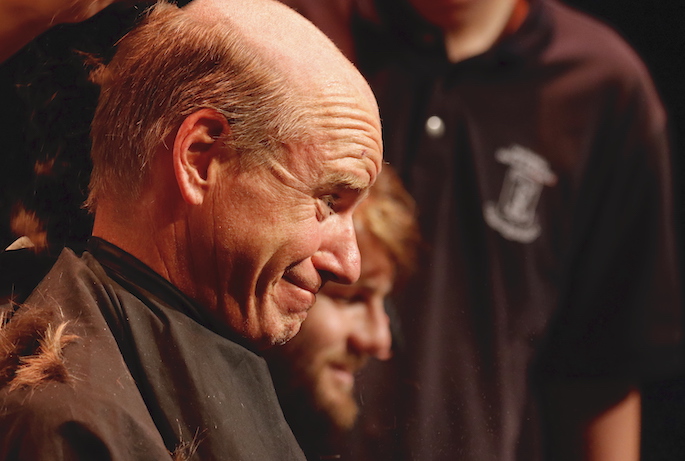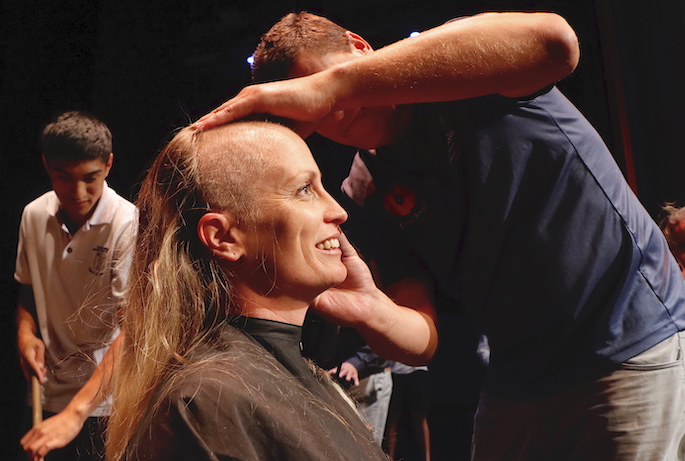 More on SunLive...