Brookfield beer and cider fan levels up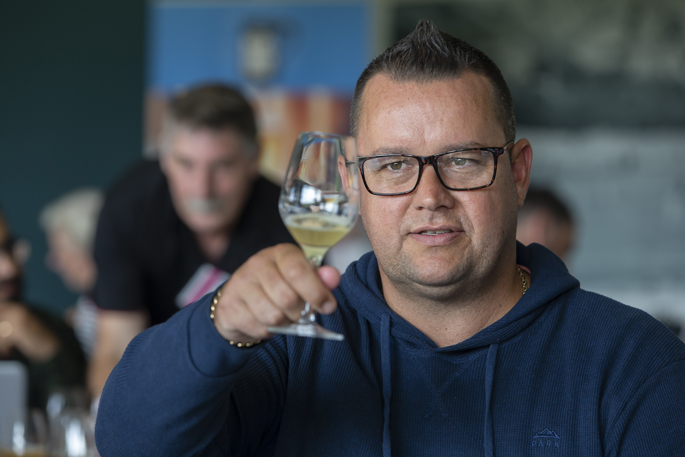 Brookfield craft beer connoisseur Duncan Hammon normally drinks a fruity pale ale with a "nice and easy" dry finish.
But when judging the New World Beer & Cider Awards last week, he sipped away at "an eclectic range" of more than 70 craft brews over two days.
"It was an intense, eye-opening two days but we got to try some absolutely banging beers," says Duncan.
Working as the liquor manager for Brookfield New World, taking up the associate judge role was an obvious move for Duncan.
He also has 23 years of experience working in the hospitality industry, formerly managing 'Neighbourhood Kitchen' in Otumoetai.
This year's awards saw more than 600 entries from breweries and cider makers from New Zealand and beyond.
Duncan says when blind tasting each brew the trick was to move quickly, think fast and take note of everything.
"You are looking for mouthfeel, drinkability, colour, appearance. It's not like wine – you don't have a sip then spit it out.
"It seems tough but you have to drink and swallow to get the full effect of how the beer and cider taste. Then in a tight time frame, you have to put your thoughts onto paper and judge each one.
"There's only 200ml of liquid in each glasses, and we got through about 73 different beers and ciders on our table."
The independent panel of judges is made up of 24 of New Zealand's top beer and cider judging talents, including many of the country's most accomplished brewers and cider makers.
Chair of Judges, beer writer and author Michael Donaldson says the technical merits of each beer and cider will be carefully considered by the judges, but "great taste" is the ultimate deciding factor for a place in the Top 30.
"The technical criteria are important, but we are really on the hunt for those beers that are truly special out of the hundreds we'll taste. The idea that "I'd be happy if this was the last beer I ever drank" is included in the criteria that we use around the table."
Duncan reckons there are going to be some "big surprises" when the results are announced later this year.
"There were some real wow factors that happened at the tasting – but the style would be unexpected to score so highly."
"My first year involved has been a great success - being part of the process was such a pleasure and I really enjoyed every facet of it."
He describes the craft beer selection at Brookefield New World as "ever-evolving", saying they have more than 70 single craft beers on offer.
"I started out here and we had two bays of craft beer, and now we have about six. It's important to have singles so people don't have to spend a lot of money to try something new."
His advice to those looking to break into the world of craft beer and cider?
"Don't be scared if you try it and don't like the taste, there are so many different types of beer and cider. Keep trying, and once you have found your style, you can roll with that."
The Top 30 beers and ciders will be announced later this year and available in New World stores nationwide, supported by a handy booklet of tasting notes.
More on SunLive...