BOP school students tested for coronavirus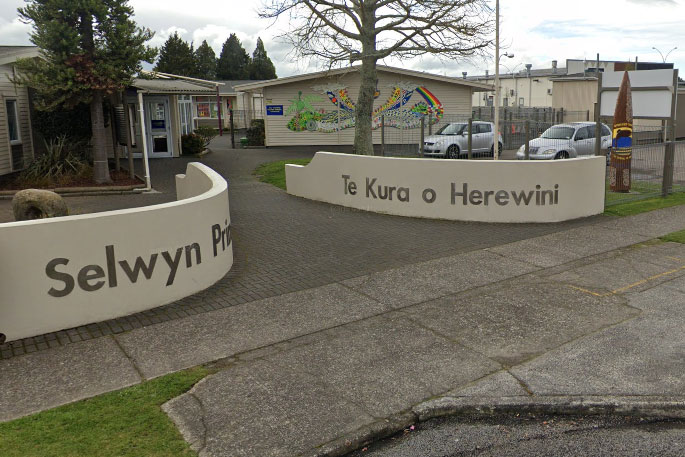 A Bay of Plenty school is awaiting tests results of a staff member and two students amid concerns they have coronavirus.
In a post on Facebook, Rotorua's Selwyn School says one of their staff members and two of their students are in isolation awaiting the results of testing for Coronavirus (Covid-19).
The results of the tests are not expected until the weekend.
"The protocols from the Ministry of Health are as follows for those who have been in contact with someone being tested for Covid-19: there is no need to self-isolate as a matter of course, there is a need to self-isolate if displaying the symptoms: fever, a cough, a high temperature (at least 38°C), shortness of breath and/or seek medical attention, there is no compulsion from the Ministry of Health to advise the Selwyn whanau, but we have decided that it is best we do. As whanau, we are sure you would want to know.
"When we say 'in contact with someone' we have decided to inform all of our Selwyn community. Teachers and students mix with a wide range of others during the course of the day and it is impossible to narrow this down.
"As with any schools in New Zealand, if any of our students or staff test positive for Covid-19, the Ministry of Health steps in and advises the school around the process. Logan Park High School in Dunedin is shut for 48 hours following the positive test result for one of their students."
In a follow up post, principal Peter Barker says closing the school is not an option.
"The decision to close the school sits with the Ministry of Health. Legally we cannot do that at this stage. We have to work within the parameters of the law.
"All the information that we are able to share regarding our staff members and students that have been tested has been shared at this point in time. We are seeking legal clarification on what additional information we can share if, in fact, we can. I understand this is concerning and potentially frustrating for whanau. The Privacy Act comes into play here. Once again we have to act within the parameters of the law.
"If you are concerned about the welfare of your child, you have the option of keeping them at home. It is acknowledged that this is not necessarily easy for working families. Our Teacher Only Day on Friday is timely as the results of the testing will be known on the weekend.
"As stated in the original post, the Ministry of Health tells us there is no need for any of our students to self isolate at this stage. However, if your child is displaying symptoms consistent with Covid-19 we urge you to seek medical advice.
"Please be assured that we are doing all that we can to manage this situation. We are taking advice from the Ministry of Health, Ministry of Education and New Zealand School Trustees Association. We will be in contact again just as soon as we have more to share.
"Thanks for your patience and support during this challenging time."
More on SunLive...