Virus won't get in the way of a good arm wrestle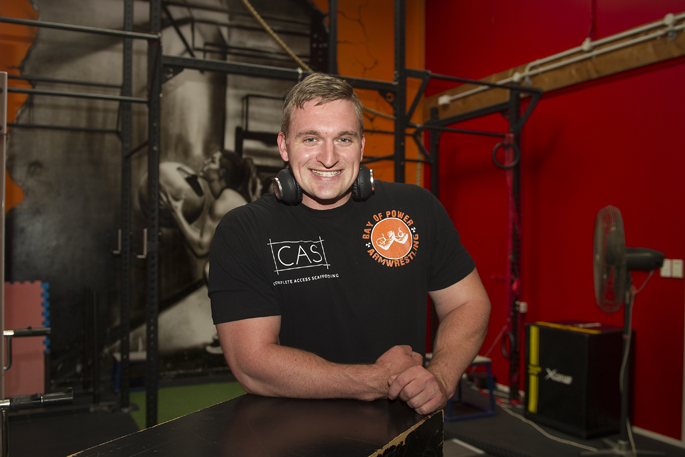 A Tauranga arm wrestler's hopes of competing in front of Arnold Schwarzenegger at the Arnie Classic have been dashed by corona virus.
Aron Innes is due to compete at the Australian round of the Arnold Sports Festival in Melbourne this weekend but because of new restrictions from the COVID-19 pandemic the festival has been postponed.
The 27-year-old has been training for the competition all year, doing two gym sessions a day seven days a week.
"I've been training hard, pretty much all year for it. I practice on the table at the Bay of Plenty Arm Wrestling Club usually once a week. I'm in the gym twice a day leading up to this competition and then sometimes I'll throw in an extra one as well.
"It's a lot of weights, a lot of dumbbells and barbells and pulleys, then practicing your techniques on the table."
He is disappointed that he can't compete this weekend but knows it is the best thing to do.
"Of course I'm disappointed, but I would have hate to have gone and people don't come to watch because of fear of the virus, so it's probably the better call.
"It's better than potentially getting sick or spreading the disease."
To make the most of their training, Aron and the rest of the New Zealand arm wrestlers that were heading to the festival are getting together for an informal competition on Saturday at the Flying Mullet sports bar.
"People are free to come down and watch it's more of a friendly for the boys to at least let off some steam considering they've trained this long.
"It's not like one of our formal events it was a throw together 'let's just do it kind of thing' and get some public awareness and have a bit of fun."
Between 10 and 15 people from arm wrestling clubs in the Northland Island will be taking part.
There will be competitors from Auckland, Hamilton and Gisborne with the majority from the Bay Of Plenty, Aron says.
"We've got a few super matches lined up, so we match people together who are fairly similar in ability and do a best of five scenario."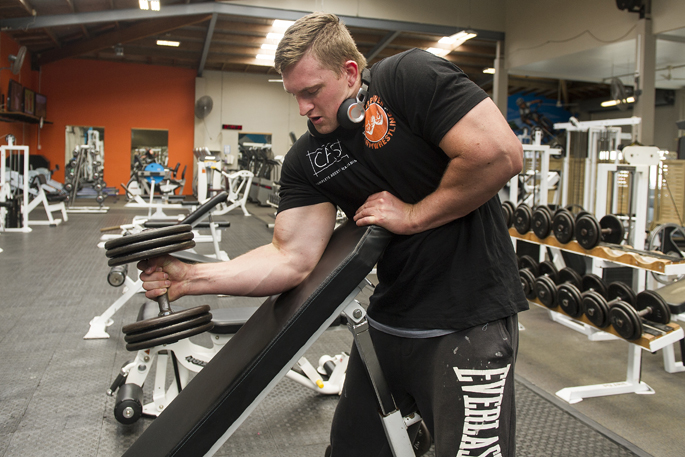 Wrestlers will also have a chance to challenge each despite their weight class.
"It's a chance to arm wrestle guys who you don't normally, people from different weight classes."
Six foot tall Aron is at the lower end of his heavyweight class weighing in at 108kg.
With a date for the rescheduled Arnold Festival yet to be set, Aron plans to attend the competition next year.
"I'll qualify again this year and train up for nationals which will be around September or October and that will qualify me if I medal again."
To watch the arm wrestlers battle it out head to the Flying Mullet in Papamoa from 2pm on Saturday, March 21.
More on SunLive...