Wild cats get help from Tauranga nail technician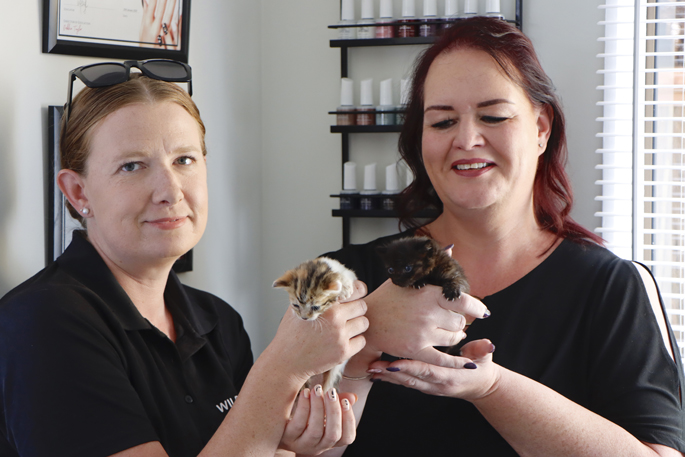 Wild Whiskers Tauranga rescue is nearing the end of the kitten season and volunteers and resources are stretched.
The charity specialises in rehoming wild kittens and neutering wild adult cats and founder Sharna Asplin says it's really hard because there are more cats than they can take on.
"There are other rescues that will take on semi ferals but we specialise in your real wildies."
"There's a big gap and it's where we're trying to fill as much as possible, but it's really, really hard.
"I feel like we're drowning, especially at this time of year we've only got a couple more months left of kitten season, so we're kind of towards the end half of the kitten season, so we're really struggling at the moment."
Sharna is currently syringe feeding two four week old kittens every two to three hours. The kittens were found nearly dead covered in fleas in a cat colony in Welcome Bay.
"There's no such thing as a weekend, I spend more time doing this than I do with my paid employment especially at this time of year."
The charity relies solely on volunteers to foster kittens before they are ready to be rehomed and there are currently close to 50 kittens in foster homes.
Fundraising and donations of food and cat necessities as well as money enable Wild Whiskers to continue their work.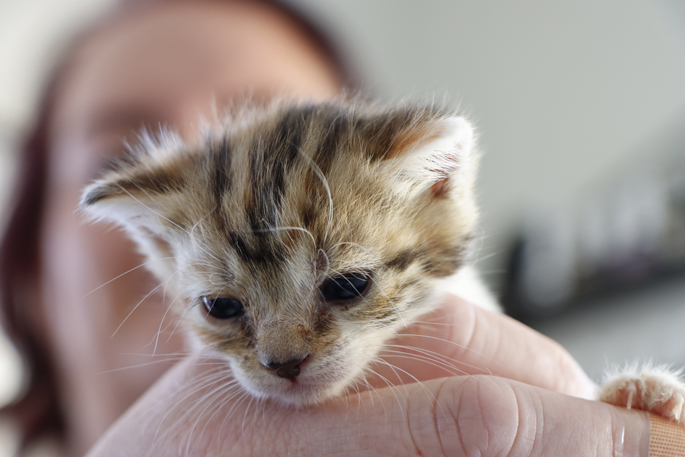 Four week our Maddison has been rescued by Wild Whiskers.
Marion Orchard has teamed up with the charity to help raise funds through her nail salon, Vamped Up Nail Designs.
She is offering gel manicures with cat art and if people book this service $10 goes to Wild Whiskers.
Marion says her clients have also donated food and money and she has raised close to $200 so far.
After suffering from depression Marion found peace through doing nails and wanted to share this with other women.
"When I started doing my training I had two goals in mind, one was to have women feeling good and taking them a little bit of time for themselves.
"The second goal is I wanted to be able to give back to the community and raising awareness for the non-profit organisations.
"The first one that I chose is Wild Whiskers because I'm a cat lover and I know that they're having difficulties."
Vet nurse Sharna says the collaboration with Marion not only helps with fundraising but also awareness.
Marion was originally offering the service until mid-March but has extended it for another two weeks, after that she will look at partnering with another not for profit organisation.
For more information about Wild Whiskers visit their Facebook page.
More on SunLive...