TCC readiness, facilities and event cancellations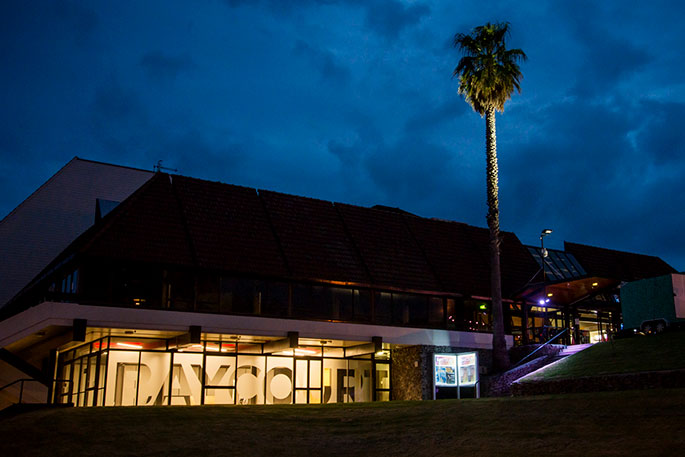 The Ministry of Health and Bay of Plenty DHB are leading the response to manage public health concerns relating to COVID-19 in Tauranga.
Tauranga City Council is following public health advice and preparing for potential impacts from the COVID-19 pandemic on our local community and council activities and services.
Gareth Wallis, General Manager: Community Services, says the council is focused on ensuring we can continue to deliver essential services for the city, such as water, wastewater, stormwater, transport, and waste.
"For some weeks now, we have had a team within council working on our readiness, should COVID-19 begin to impact on our city and organisation further. This includes looking at what activities we may need to stop or reduce, in order to focus on the core services that must continue, and how we can better use online services to support our communities.
"We are working with other local agencies, organisations and councils to ensure we are all on the same page with what needs to happen.
"We're also of course focused on looking after our people and ensuring they have the information they need, and processes in place, to keep themselves and their families healthy.
"A key challenge facing all businesses is how to continue delivering services if staff are unable to come to work. We are putting plans and processes in place to address that risk.
"There's no indication to date that there are any confirmed cases of COVID-19 in our community. We must all do our bit to minimise the risk of community transmission of COVID-19."
Most council facilities are open
Tauranga City Council is following all Ministry of Health advice and government guidelines, including increased cleaning schedules and hand sanitiser provision.
At this stage, most council facilities remain open, including libraries, the customer service centre, the Historic Village, and Bay Venues facilities. If the Ministry of Health advice changes, we will immediately take any steps required and let the community know.
"We have today made the decision to cancel public performances at Baycourt Community and Arts Centre from tonight until 31 March. This will be constantly reviewed. Baycourt has a capacity of 582 seats.
"We have explored the possibility of limiting capacity for event attendance, however we have decided that cancelling performances at Baycourt is the best way to support the NZ Government's intent of the current measures in place, which is to avoid non-essential gatherings which may facilitate the spread of COVID-19."
Council says it's important every member of the community follows public health and hygiene advice if entering public facilities and venues.
If you feel unwell, please stay home. You can call our contact centre on 07 577 7000 if you need to access council services.
Community engagement activities
"We have a variety of community engagement sessions coming up for the community to talk with us in person about upcoming council projects. We are following guidance from the Ministry of Health and reviewing these sessions on a case-by-case basis.
"We will advise if any of our plans change in this space. We'll also have alternative feedback options in place to ensure everyone can still have their say."
Event cancellations
In line with Government's advisory on 16 March 2020, Tauranga City Council is working with event organisers to cancel public events or mass gatherings where 500 or more people are together in one place, at one time.
• Tauranga's 58th National Jazz Festival has been cancelled.

• The National Youth Jazz Competition has been postponed, with a new date to be confirmed.

• Some event organisers had already cancelled or postponed upcoming events and markets ahead of the advisory, including the 21st Tauranga Multicultural Festival and Festival of Disability Sport 2020.

• Council will share future updates with event organisers and stakeholders as the Ministry of Health prepares to issue additional guidelines to support decision-making, relating to events this week.

• Check the My Tauranga website or specific event organiser's websites/facebook pages for updates on event cancellations.
Cancelled Baycourt performances
All ticket holders for these events will be refunded in full. Ticket holders will be contacted directly by Ticketek, and do not need to contact the venue.
"We ask patrons to be patient during this process."
The team at Ticketek are working hard to process refunds for a range of cancelled events and so response times may be longer than usual.
• Tina- Simply The Best, Wednesday 18 March, 8pm

• Floyd Live- Saturday 21 March, 7.30pm

• Winding Up- Wednesday 25 March and Thursday 26th March, 2pm & 7.30pm.

• Dance Avenue, Wonderland- Saturday 28 March, 6.30pm; Sunday 29 March, 11am & Sunday 29 March, 3pm.
More on SunLive...