Lime e-scooters might be coming to Tauranga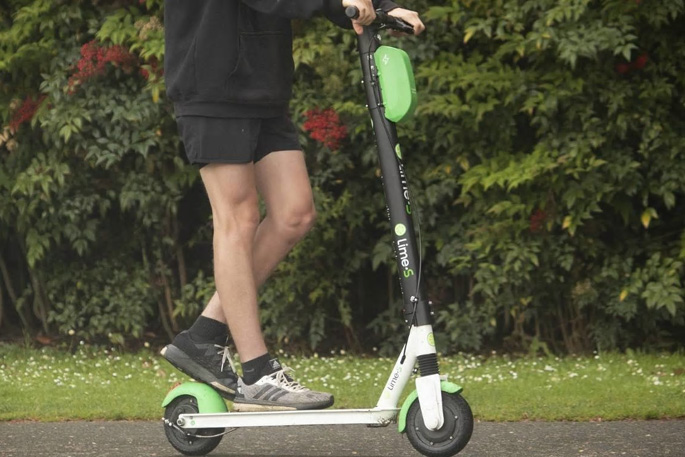 Tauranga City Council will negotiate an e-scooter trial with Lime NZ.
Staff were given the green light today at the Urban Form and Transport Development Committee to negotiate a six-month Tauranga trial.
"E-scooters give people another travel option so we want to support this while also being proactive about managing risks," says Nic Johanson, General Manager: Infrastructure.
"The conditions we're presenting to Lime aim to put some controls around things like operating speeds, parked scooters blocking the footpath, and late night use in the downtown areas."
Nic says council staff have tested the proposed conditions with the Disability Advisory Group and Tauranga and Mount main streets.
"They were pragmatic about the concerns and appreciate the balance we're aiming for."
Nic says Tauranga City Council has benefitted by waiting, watching and learning from how e-scooter trials have gone in other centres.
"We're able to enter this with a lot more confidence than even a year ago. It won't be perfect but that's the purpose of the trial. We'll need to work with the community and with Lime NZ to adjust things so that we get the best outcome."
The council has had early interest from other e-scooter providers but Lime is the only company to have made a formal proposition.
"They're very open to working with us to get the best result so it's a positive start."
Staff are proposing an initial six-month trial that may be extended to 12 months, with the possibility of adding a second provider in the second six-month period.
Once negotiations are complete the proposal will come back to the full council for final approval in April.
More info: Proposed conditions for Lime scooter trial. Full details item 8.4 in the council meeting agenda.

Hours of operation
• 5AM to 11PM, Monday – Sunday.

• Earlier curfew of 9PM on Friday and Saturday in downtown Mount Maunganui and Tauranga city centre.
Speed
• E-scooter top speeds will be reduced to 15 km/h when entering the Mount, City and Greerton business/tourist districts.

Areas of operation
• Operators will decide their own operational areas based on demand.

Restricted Zones
• All cemeteries (from the nearest footpath or road boundaries).

• Mauao access trails (restricted at Adams Ave / Marine Parade).

• All unsealed pathways in council parks and reserves.
If a user enters a restricted zone their scooter will slowly come to a stop and the user will continue to be charged until it is parked in an authorised area.

Start / end of trip restricted zones
• All parks and reserves (must be parked outside of park boundaries)

• All bridges and overpasses.
These are areas where users can travel through but not end their trip. Scooters are also restricted from being deployed or repositioned by the Operator/s in these areas.


More on SunLive...