BOPDHB not overrun by COVID-19 patients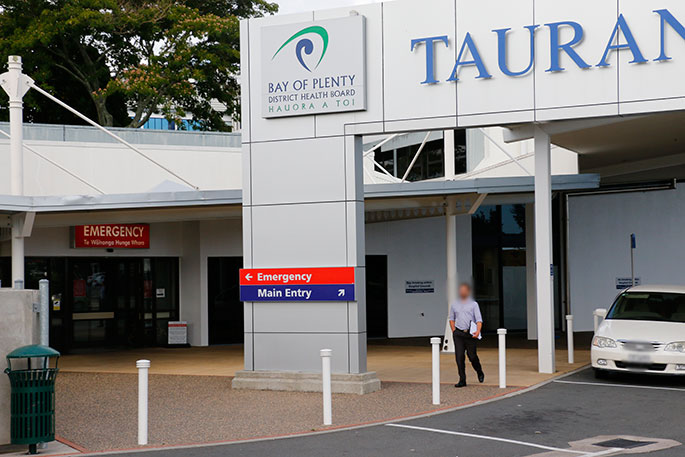 Tauranga and Whakatane hospitals are not being overrun with coronavirus patients.
This is the latest from the Bay of Plenty District Health Board as they address queries from residents about the virus.
BOPDHB chief executive Simon Everitt says they want to keep our communities well informed on what's happening here in the BOP in relation to Coronavirus (COVID-19).
"Our DHB Incident Management Team is fully operational during daytime hours and very busy planning for various scenarios that we might have to face.
"As well as checking supplies, setting out new protocols and monitoring learnings from around the world, we are undertaking various simulation exercises to ensure our staff are well prepared and supported in case we do have any cases here in the Bay."
So far, there haven't been any COVID-19 cases at either at Tauranga or Whakatane hospitals.
"Even if we do experience some cases, we'd like to remind our communities that we often have to deal with infectious diseases in hospitals.
"At the moment in Tauranga, we have seven patients in the Health In Ageing ward with an infection called ESBL - a multi drug resistant organism which can be controlled with excellent infection control practices, particularly hand washing hygiene.
"We want to be clear that this is not Coronavirus."
Simon says hospitals are regularly faced with seasonal infections among patients which need to be dealt to with.
"We therefore act quickly to isolate patients, and restrict entry to the ward they are in.
"If you are planning to visit a friend or relative in the Tauranga HIA ward please note that visitors are welcome and although we've had to put some restrictions into place for everyone's safety we expect to end these by the weekend.
"As always, please ensure you use the alcohol hand gel provided to keep yourself and others safe. If you are unwell with cold or flu-like symptoms please do not visit the ward."
More on SunLive...